Qee Flock Version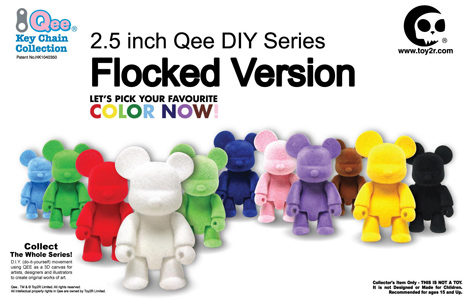 Toy2R will launch a new DIY series in Dec 2009.
This colorful series is not only a great Fashion accessory but also serves as a new Platform Qee for DIY creation! This mini-version has been created due to popular demand!

There will be 25 pcs per box. Otaku House will be bringing these guys in soon, and do email us if you would want to order by carton so we will be prepared for large orders!