Otaku House on Iluma TV Commercial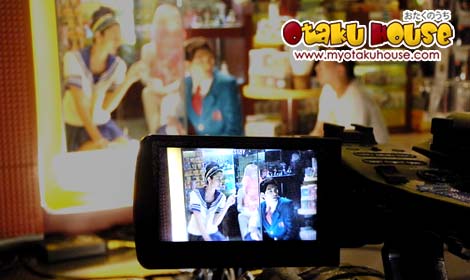 You may have seen the ad on TV already. The current Iluma mall TV Commercial which started airing in August 2009 was filmed in September 2009, and partially shot in the Otaku House outlet at #03-01.
The 2 talents wore cosplay costumes from Otaku House; specifically the Kyon's High School uniform from The Melancholy of Haruhi Suzumiya, and the female Japanese summer school uniform from Ikkitousen.
The ANBU mask from Naruto was also worn by the female talent, and the lovely pink Glow-in-the-Dark 18″ Bear Qee exclusively at Otaku House was also included.


Check out our facebook page at facebook.com/otakuhouse for more pictures of the shoot!
An unlikely stalker in Iluma.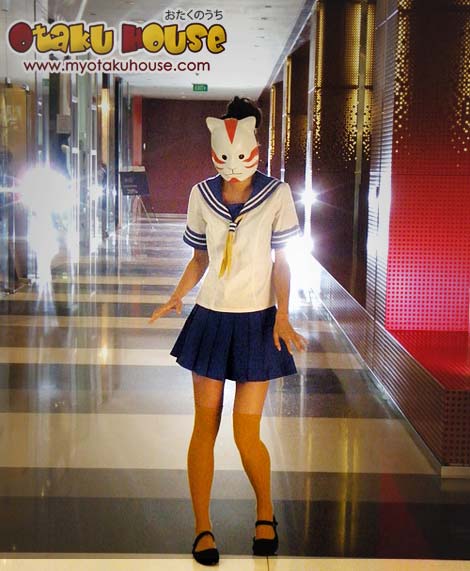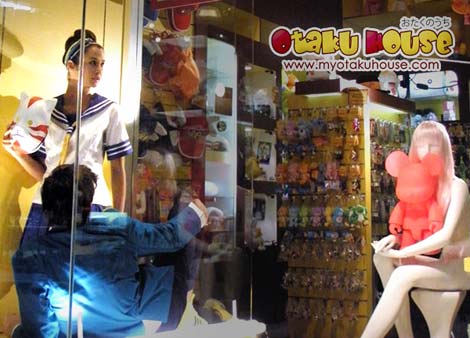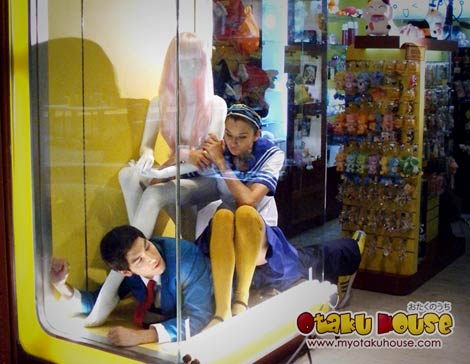 Screenshots from the TV ad: