RESULTS! Otaku House Cosplay Idol 2013: Asia-Pacific Top 10
7. Hayate Konno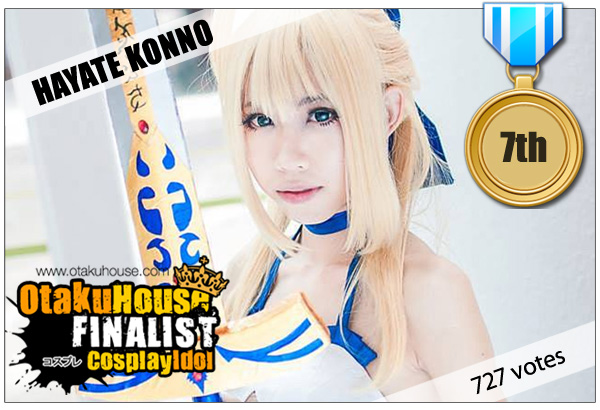 Hayate Konno from Ipoh, Malaysia. This lovely girl made good choices about the characters she cosplayed. Great judgement, determination, and great handicraft skills along with some help from friends makes her beautiful costumes! Add to that, her love for cosplay and we have this spectacular portrait!
6. Gad Freund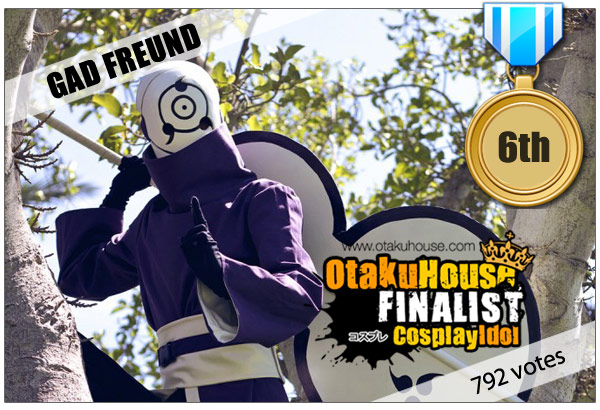 Gad Freund from Jerusalem, Israel. We thought Uchiha Obito was real! The details of the mask, garment, and fan are insanely similar to what the Obito in the anime was wearing! Excellent and very realistic cosplay!
5. Max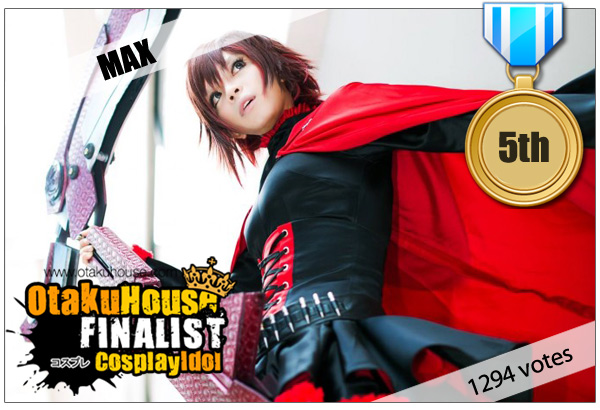 Max from Singapore. Wow. I lost some of my vocabulary when I saw this. This is terrific first-rate crossplay! That's all I have to say. "All in the spirit of cosplay." Yes, Max, this is an impressive spirit of cosplay!
4. Akanksha Sachan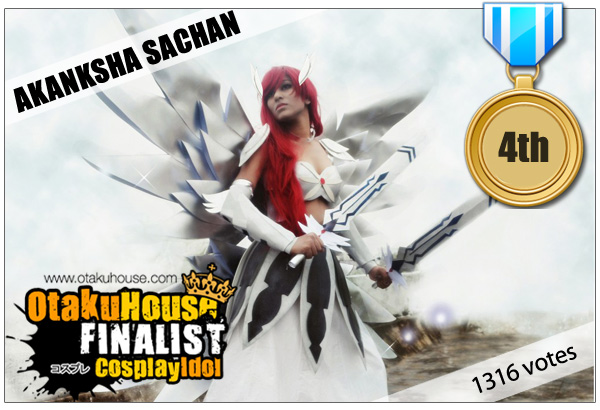 Akanksha Sachan from Kolkata, India. Wonderful craftsmanship and resourcefulness! She is only a student but she did not let her financial status stop her from cosplaying! Sometimes, don't you just wonder how these cosplayers do it, spending days on end making a single part of a costume or making a prop? Respect!
The terrific Top 3 are on the next page! Don't miss out!