Top 30 Favorites : Cosplay Idol Duet Showcase – North America
Otaku House Cosplay Idol 2011 – North America Duet Showcase: Number 11 to 20
20. Cain and Drew – Ciel Phantomhive and Sebastian Michaelis From Kuroshitsuji (659 likes)
Country:North America,Colorado
My comments:Both of them have a very menacing and malicious look.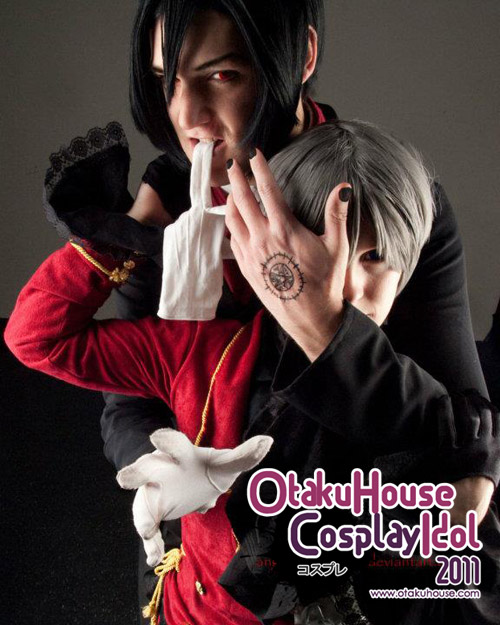 19. Danielle Kurioh and Emily Lettelle – America and England From Hetalia(680 likes)
Country:US
My comments:They looks like so handsome and majestic wearing that royalty outfit.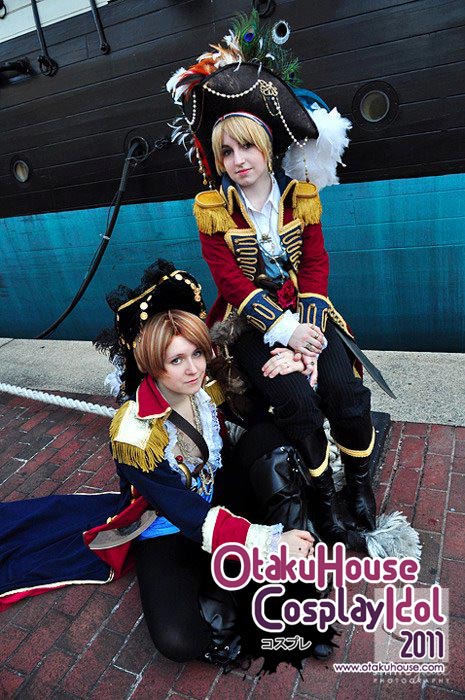 18. Kristine H. and Andrea C – Oerba Yun Fang and Oerba Dia Vanille From Final Fantasy XIII (700 likes)
Country:USA
My comments:I can feel strong sister hood between them , it's as if they are bonded by four-carbon molecules.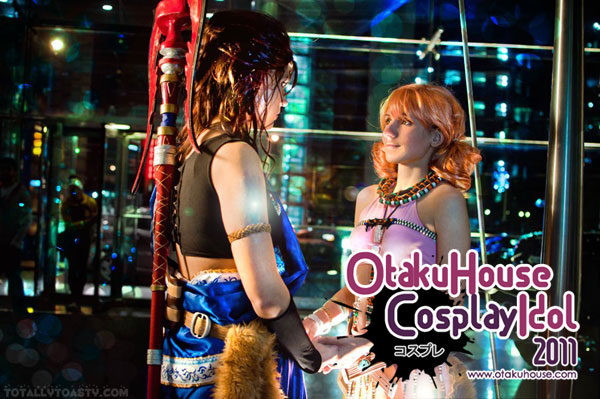 17. TR Rose and Concolor – Mandy Nader and Lee Nader From Disney's Beauty and the Beast (704 likes)
Country:USA
My comments: This is a romantic moments that must be cherished by both of them. Cheers , hope your love last for eternity.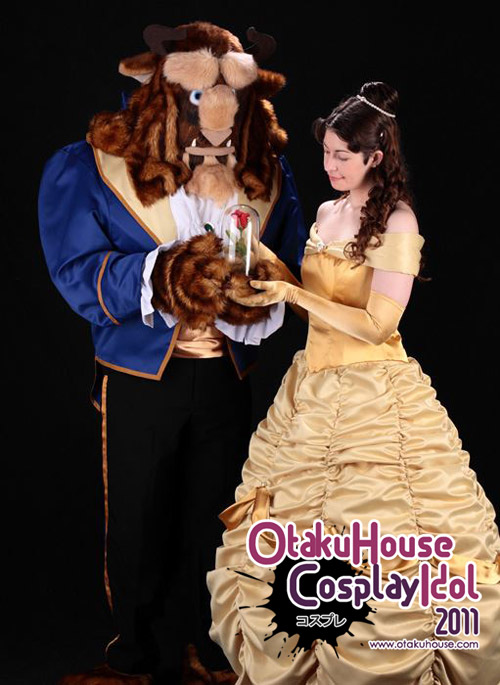 16. Kimberlynn and Bailee – Ciel Phantomhive and Sebastian Michaelis From Kuroshitsuji (731 likes)
Country:Utah,North America
My comments: The background is simple and beautiful that complements well with their snow-white complexion.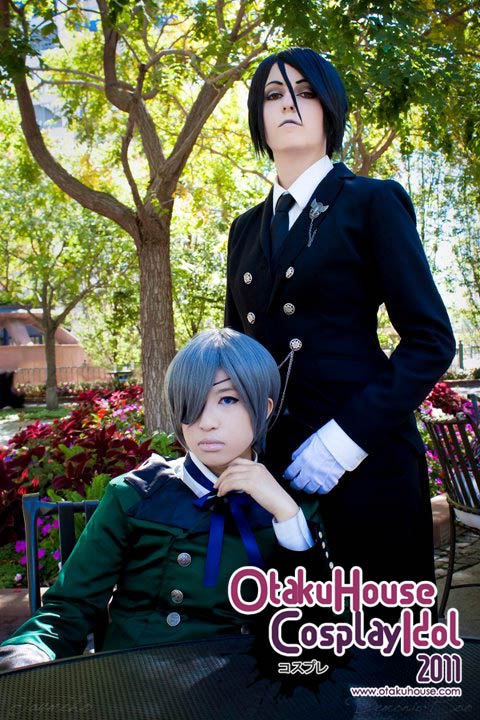 15. Pockythief and Sephi – Len and Rin Kagamine From Vocaloid 2(772 likes)
Country:USA
My comments: They looks like so close and intimate hugging each other.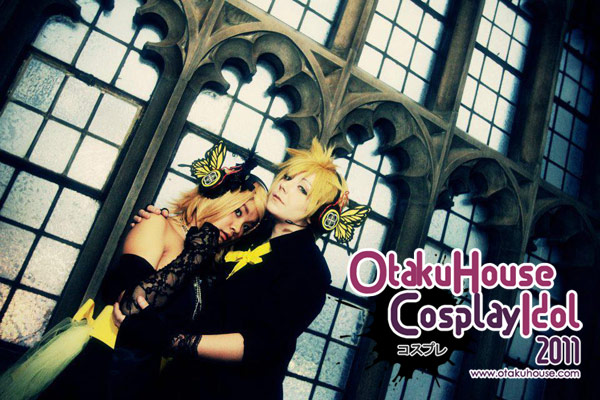 14. Hayate Crawford and Okageo – Cosmos and Warrior of Light From Dissidia Final Fantasy(803 likes)
Country:USA
My comments: They looks so sweet and lovely together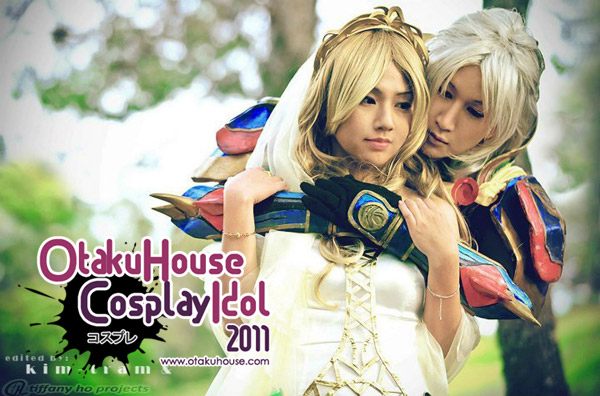 13. Mo and Michele – Ryuk and Light Yagami From Death Note ( 821 likes)
Country:USA,Michigan,Lousiana
My comments:Ryuk looks so realistic and scary. I can feel the deep dark menacing intentions hidden within inside his eyes of Light Yagami.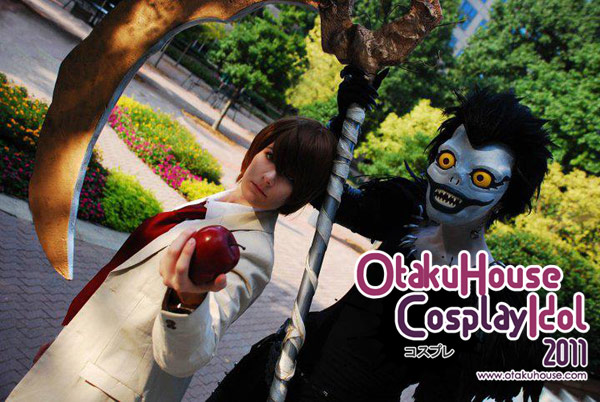 12. Steven Poirier and Dustin Young – Master Roshi and Rehab Sanji From Dragon Ball Z and One Piece(831 likes)
Country:US
My comments:This is a comical and hilarious moments where both perverts gather together to look at the voluptuous women photos and nose bled together.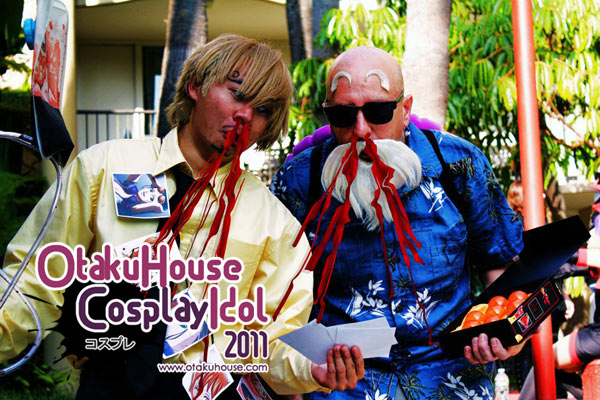 11. Peter and Yoko Yomi – Shichika and Togame From Katanagatari(918 likes)
Country:USA
My comments:They looks very lovely and cute inside the snowing background.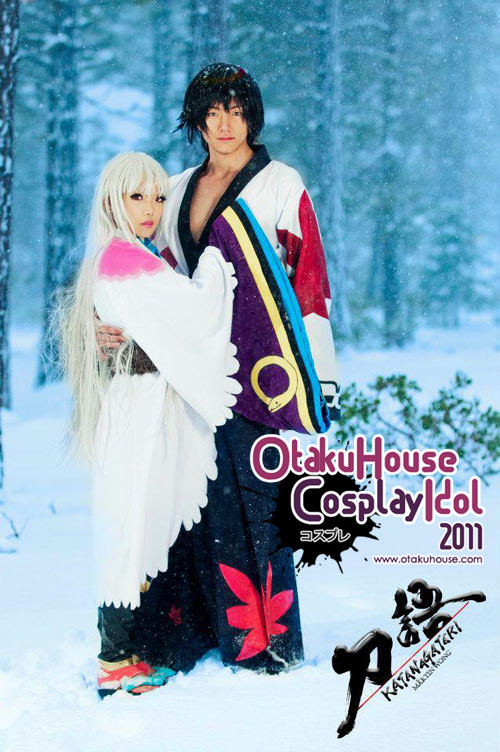 View the best 1 to 10 cosplay duet photos from North America on the next page