Cosplayers Around the World Feature : Aleksandra Tora from Poland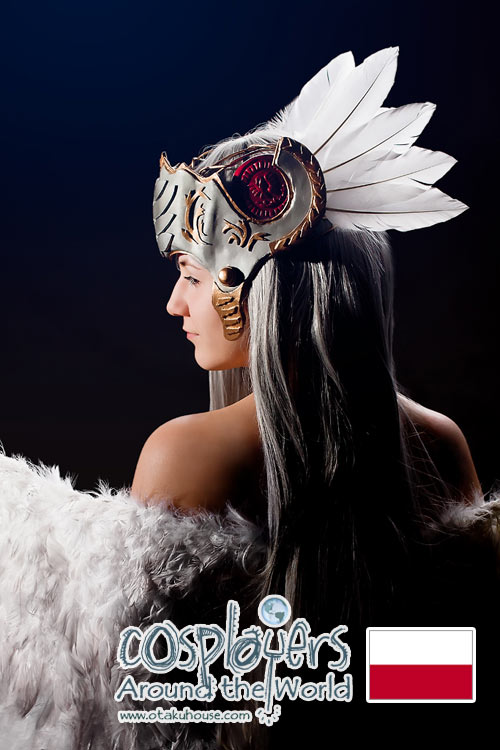 Being able to take wing to the skies have always been Man's dream since the dawn of time.
In this edition of "Cosplayers Around the World", we see some of the works of  Poland Cosplayer Aleksandra Tora, also known as Shappi. Shappi makes awesome winged costumes, soaring through imagination in the world of Cosplay.


"Hey there, my name is Ola, I live in a small town in the south of Poland. Cosplay is one of my hobbies but definitely the one requiring most of my time and effort. I love playing videogames, traveling and meeting new people. Recently i was taking my finals exams and I'm trying to start studying at Art University.
I am taking part in Otaku House contest as well! If you liked my work I would be grateful for any votes there! 🙂
Photos were taken by Zahora Studio ( http://studio.zahora.eu ) and Mistlel ( http://mistlel.deviantart.com ) .
More of my costumes can be found here : www.shappi.deviantart.com"
Biography
Full Name : Aleksandra Tora
Age : 18
Gender : Female
Country / state you are born in : Poland
Citizenship : Poland
Date of Birth : 28.10.1992
Zodiac Sign : Scorpio
Height : 159 cm
Coffee or Tea? : Green Tea :3
More about Shappi
1. At what age did you start cosplaying and how long have you been cosplaying?
I think i was 16 , I made my first costume two years ago, and since then I keep working and working on new projects.
2. What inspired you to start cosplaying?
My friends from Poland who have been already cosplaying when i started to attend convetions – they were my authorites for such a long time! I was watching them on stage and dreamt of doing the same. One day i just told to myself – why not? I don't regret this decision at all! 🙂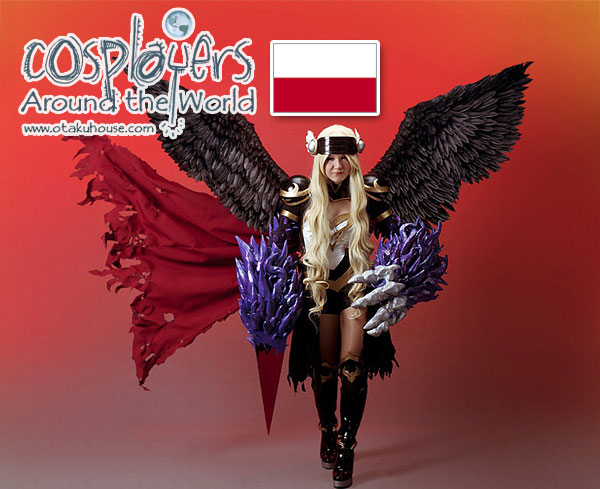 3. Which is your most difficult cosplay / most memorable cosplay and why?
I don't remember costume which would be just too hard for me, i was always trying to pick project which i was sure i could pull out well. I think Lenneth from Valkyrie Profile is one of the costumes that was the biggest chellenge but gave me as much pride and happiness. I really loved the character, her design was just stunning for me! Although it was my first serious try on armor and wings, i spent many long nights working hard to do my best in London!
4. What is your next cosplay project?
My hobby makes me pretty busy this summer, haha! I have many costumes in my planner but i think the ones i'm waiting the most is Saber from Fate Stay Night, Fran from Final Fantasy and my project for Euro Cosplay finals which i would like to keep as a secret for now.
5. Tell us about some memorable experiences in your costume making.
I think every costume gave me alot of memorable expierences 🙂 Every project i decide on making is step further for me. The one which was the funniest i think was my first try on wigs – feathers everywhere ! I used to wake up every morning with fluff on my pillows. When my cat started to use them as a toy i had to surrender and work outside.
6. What are some advice you would like to give to cosplay newbies?
Don't ever give up! Your dress is a mess, armor dosent look like it supposed to? Don't worry and keep trying – every costume is new experiences and lets you ' level up'! No one was born with perfect sewing skills, remember!



More Cosplay Photos of Aleksandra Tora