Cosplayers Around the World Feature : Leon Chiro from Italy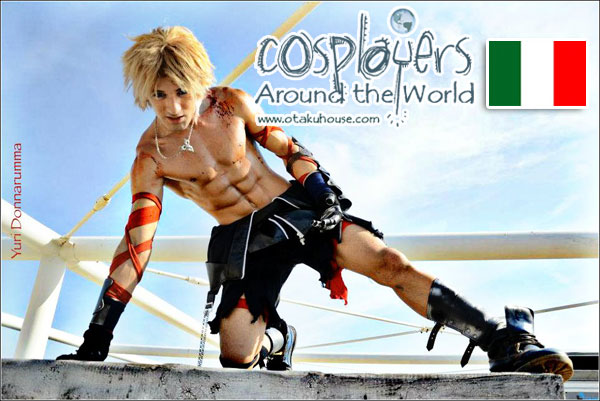 This week's Cosplayers Around the World issue takes a look at what goes on in the mind of hunky cosplayer, Leon Chiro; an Italian who loves pizza (who would have thought).
Leon Chiro first caught our eyes with his perfectly sculpted body in his Tidus cosplay from last year's Otaku House Cosplay Idol contest. He's back in this year's contest, so watch out for him too.
Biography
Full Name : Leon Chiro
Cosplay Name : Leon Chiro Cosplay Art
Age : 20
Gender : Male
Country you are born in : Italy
Citizenship : Italian
Date of Birth : 31-05-1991
Zodiac Sign : Gemini
Height : 1.77
Fave Food? : Chicken and Potatoes / Pizza ( of course 😀 )
Fave Drink? : Orange Natural Juice
Fave Anime? : Devil May Cry
More about Leon Chiro
1. At what age did you start cosplaying and how long have you been cosplaying?
19 🙂

2. What inspired you to start cosplaying?
Cosplay is art, Cosplay is magic, Cosplay is dream. Doing cosplay is as you see your dreams become true and I think it's the healthiest artistic hobby I ever had.

3. What are some difficulties you met in your cosplaying?
Difficulties ? Well, it's very hard to handle all the critics and bad words of people who hate you. But this is the only bad thing because I love my life, my job and my favorite hobby – Cosplay. Cosplay is Happiness.

View more cosplay photos from Leon Chiro on the next page!