Top 14 Awesome Girls Naruto Crossplay Around the Web
Uchiha Sasuke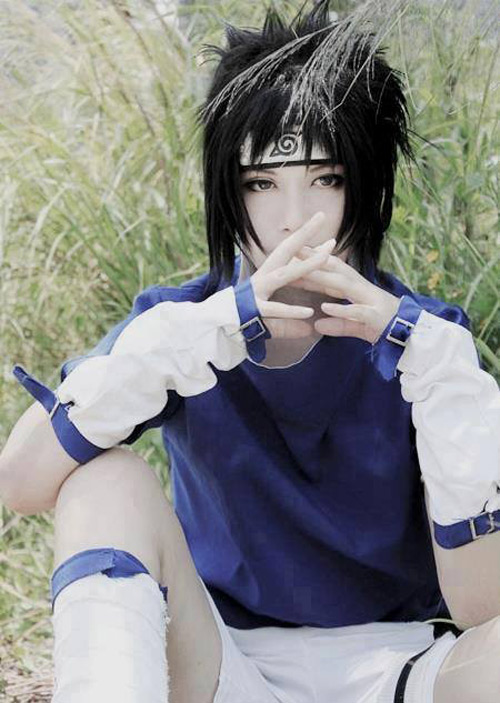 (image source here)
I am swooning over this Sasuke crossplay. Someone hold me! Her pose with the hands almost clasped together and the sitting position she is in (similar to the Neji crossplay above) practially radiates Sasuke's ice-cold coolness. That gaze is the look that made all those girls in the anime throw themselves over him. The hair is styled very well, and so is the makeup. I could really believe that this genin Sasuke is a real guy. *fans myself*
Ino-Shika-Cho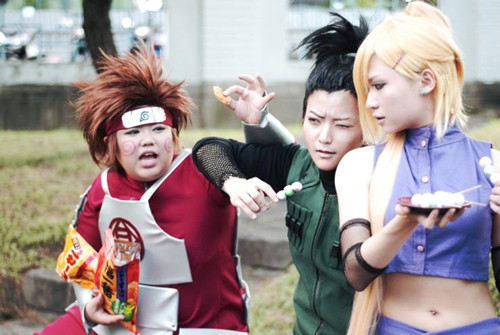 (image source here)
This is one of my favourite photos of this crossplay! Except the crossplayer playing as Ino, Choji and Shikamaru were done extremely well! I loved that they made the characters so realistic in this photo because I can feel their friendship like in the anime! This would have probably been like a typical day in the village; Choji pigg- uh, I mean chomping down on snacks as usual, Shikamaru being the 'Brain' and the cool one, while Ino balances the team with her strong personality. Super great crossplay!
Gaara and Kankuro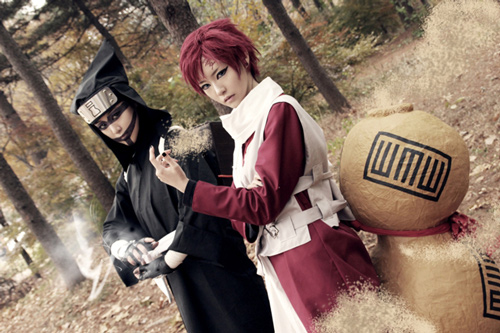 (image source here)
I absolutely love this crossplay. Everything in this picture: the gourd, the garment Gaara wore, the hood of Kankuro's robe, looked very detailed. Their makeup is more than well done! The effects, coupled with their strong expressions, are so lifelike I feel like they're real! I mean, after Gaara has become the Kazekage, he has become more approachable. Oops, I digressed. See what awesome crossplay does to people? I am a fan.
Gaara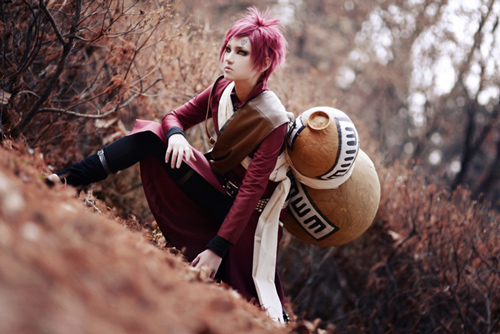 (image source here)
This portrait of the young Kazekage is just stunning. I mean, the hair is styled so well and she even replicated the gourd and the brown leather sash! The colours in this photo completely complements the colours of Gaara. I really appreciate attention to details and the hard work poured into this crossplay. Kudos to this girl for pulling off such a great Gaara crossplay!
Uzumaki Naruto

(image source here)
Here is our favourite protagonist! Which is very realistically depicted by this confident girl, I must say. She really put in a lot of effort into the makeup and it almost feels like she is characteristically like Naruto! The hand gesture for picking a fight and getting ready for it is of course what our Naruto does all the time, the smirk even after getting beaten up badly represents his nin-do, and the blue eyes emanates the unflappable aura of the character. She. Nailed. It.
Naruto and others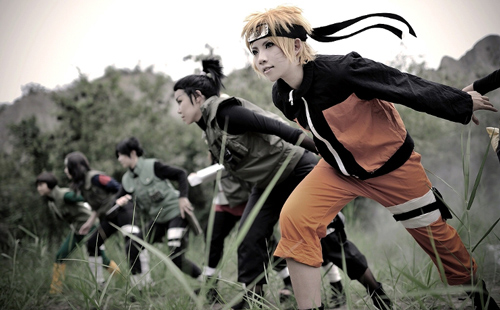 (image source here)
Hatake Kakashi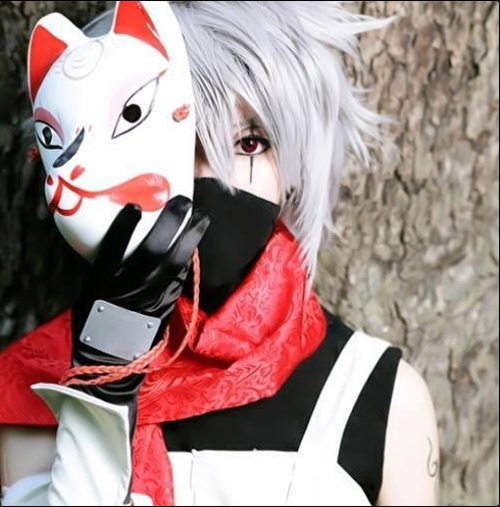 (image source here)