Cosplayers Around the World Feature : Svetlana Quindt from Germany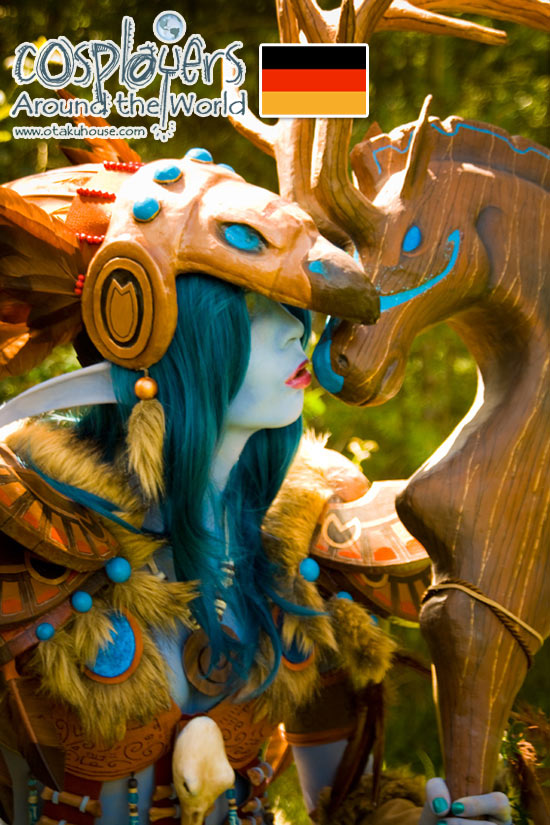 The first Cosplayers Around the World feature in 2012 brings us up close and personal to Svetlana Quindt of Germany. A finalist in the Otaku House Cosplay Idol 2011 Europe category, Svetlana's cosplay craftmanship is heralded as being in a class of her own! View some of her favorite works in her gallery in this article and find out the source of her cosplay passion!
Biography
Full Name : Svetlana Quindt
Age : 25
Country / state you are born in : Germany / Usbekistan
Citizenship : German
Date of Birth : 8th February 1986
Zodiac Sign : Aquarius
Height : 1,74 cm
Magneto or Charles? : Charles X Xavier
Spiderman or Superman? : Spiderman, Spiderman, does whatever a spider can!
iPhone or Android? : iPhone
Mac or Windows? : Windows
More about Svetlana Quindt
1. At what age did you start cosplaying and how long have you been cosplaying?
I started with the age of 17 and are creating costumes for 8 years now. I hope I will have the chance to keep this awesome hobby for many further years.

2. What inspired you to start cosplaying?
At first it was just because everyone else did it. I wanted to visit my very first convention and just liked the idea to become a fictional character myself. But there was no real love or passion and I almost wanted to stop afterwards. Some years and conventions later a friend of mine, Selina Bauemler and I started to play World of Warcraft and just fell in love with this amazing game. And we got the same idea: To create our very first Druid costume. This was the start of my real 'cosplay career'.

View more amazing photos from Svetlana Quindt on the next page!