Cosplayers Around the World Feature : Risa Crimson from Indonesia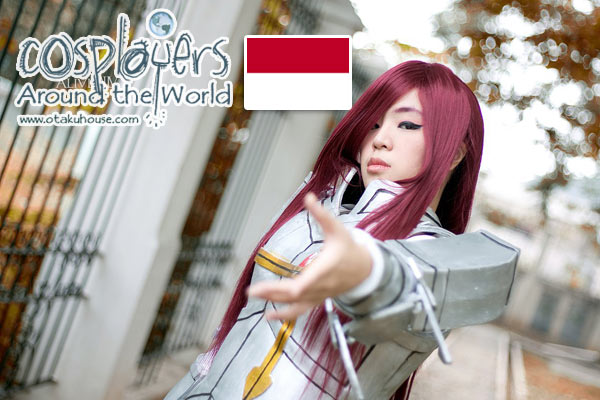 Indonesian cosplayer Risa Crimson submitted her Erza Scarlet photo on the Otaku House Cosplay Idol Showcase last year and we decided check out more of her cosplays in 'Cosplayers Around the World'.
Join the Otaku House Cosplay Idol 2012 contest for a chance to be featured in this column.
"Hello, my name is Risa, a university student at economics faculty. I'm always interested to Japan and it's culture, music, dance, and ofcourse cosplay."
Biography
Cosplay Name : Risa Crimson
Age : 22
Gender : female
Country / state you are born in : Indonesia/ Jakarta
Citizenship : Indonesia
Date of Birth : 26 December 1989
Zodiac Sign : Capricorn
Height :
Fave Food? : anythings sweet
Fave Anime? : Sengoku Basara
More about Risa Crimson
1. At what age did you start cosplaying and how long have you been cosplaying?
I attended cosplay event since 2006, but made my first costume and appeared as cosplayer at 2007 when i was 17. Being cosplayer for 5 years soon.

2. What inspired you to start cosplaying?
My inspiration come from my friends who already cosplay since 2005 and from Pinky LuXun – Orochi X. I already watched some anime and when i saw them cosplaying as my fave character, it mesmerized me. So when my friends asked me to trying cosplay, i decided to join, then i found myself already fell in love for cosplay.

3. What are some difficulties you met in your cosplaying?
Some characters hair styling is really out of my imagination and i cant do wig styling by my own. But some friends always help me with those.

View more cosplay photos from Risa Crimson on the next page!