Cosplayers Around the World Feature : Attyca from Canada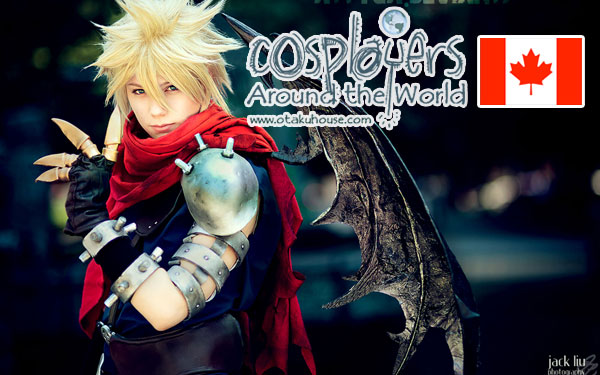 This issue of "Cosplayers Around the World" pays a visit to Canadian cosplayer, Attyca, who talks about how her hobby and course of study supported each other.
Attyca: "I'm currently awaiting the final year of my Bachelor Degree in Animation at Sheridan College in Oakville Ontario. I'll also be interning at a studio this summer to get industry experience, which I'm very excited about. My love for animation is what got me into cosplay in the first place, and vice versa really, so it's really cool to finally be near the end! The two 'hobbies' supported each other essentially, each bettering the other over time."
Biography
Name: Tracy M.
Cosplay Name: Attyca
Age : 22
D.O.B : March 1
Gender : Female
Location : Ontario, Canada
Zodiac : Pisces
Height : 5'8″
Fave Food? : Steak and milk
Fave Anime? : That's hard, if Avatar/Korra count, those, if we're going Japanese then I'll say Ouran High will always have a special place in my heart as well as Samurai Champloo, I feel like I'm forgetting all my love for everything though o.o
More about Attyca
1. When did you start cosplaying?
I technically started cosplaying at 16, but let's say 17 for…quality reasons 😛

2. What inspired you to start cosplaying?
I don't know what exactly 'inspired' me, but when I was younger I always wanted to attend Anime North but none of my friends were interested in that sort of thing, when I met Laurentea though she asked me to go on one condition; I had to dress up.

3. What difficulties have you encountered?
Each costume is its own battle so over the years I've learned a lot of different techniques to cope with particular issues, but something that stands out the most would have to be making the base for my Aeon clocksword and making Juto's full leg armour.

View more cosplay photos from Attyca on the next page!