Cosplayers Around the World Feature : Brittany Cox from USA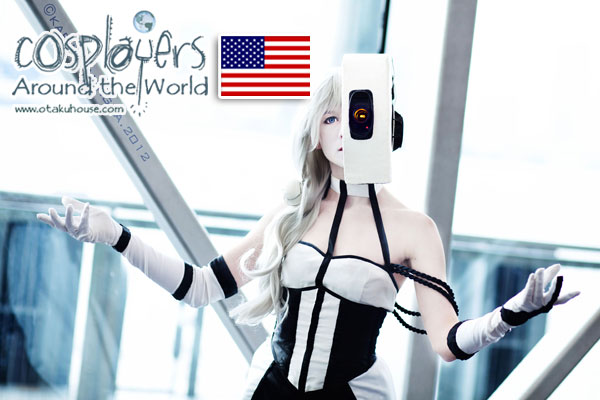 Meet Brittany Cox from USA. We first saw her amazing GLaDOS cosplay in this year's Otaku House Cosplay Idol contest, and decided to find out more about this talented cosplayer. Brittany's still in the running in the qualifiers, so you can also check out her entry together with the the other amazing contestants on cosplayidol.otakuhouse.com

" I have just recently graduated from Cornell University. In the fall, I will be moving to Seattle to pursue a career in video game character and art design."
Biography
Full Name : Brittany Cox
Cosplay Name : Britthebadger
Age : 22
Gender : Female
Country : USA, New Hampshire
Citizenship : American
Date of Birth : 6/8/1989
Zodiac Sign : Gemini
Height : 5'2″
Fave Food? : Chinese Dumplings (Jiaozi)
Fave Anime? : Baccano and Ghost in the Shell: Stand Alone Complex
More about Brittany Cox
1. At what age did you start cosplaying and how long have you been cosplaying?
I started cosplaying two years ago when I was 21.
2. What inspired you to start cosplaying?
I have always admired costumes and character designs and absolutely loved it when characters are brought to life. During the summer of 2010, one of my friends started making Doll from Kuroshitsugi as her first cosplay and I ended up helping out with it. This then inspired me to actually undertake my own project of the art book drawing of Chii from Tsubasa: Reservoir Chronicles. Once I finished that project, I was hooked. I love all of the intricacies of puzzling out patterns, bringing the pieces together, final detail work, and bringing a character to life for people to enjoy!
3. What are some difficulties you met in your cosplaying?
Each costume has its own unique difficulties with engineering and materials, but the most consistent challenge so far has been to have the space to really work since I have had to make my costumes on the floor of my room, and having access to the right tools to get the effect I want.
View more cosplay photos from Brittany Cox on the next page!