"UN-causal theory GO"
On Friday or November 21, 2011, the Japanese website Movie Collection began streaming a 30 sec teaser trailer episode: 0 Inga-Ron (Un-go episode 0 Inga chapter) the film prequel to the television anime series. (The teaser already streamed on the anime's official website earlier last month.)
UN-causal theory GO
The 45-minute original story will depict the protagonists Shinjūrō and Inga's first encounter and "reveal the biggest mystery [of the story] in theaters. Un-Go episode inga-ron ran in 12 japanese theaters for two weeks only, starting on Saturday in Nov 2011.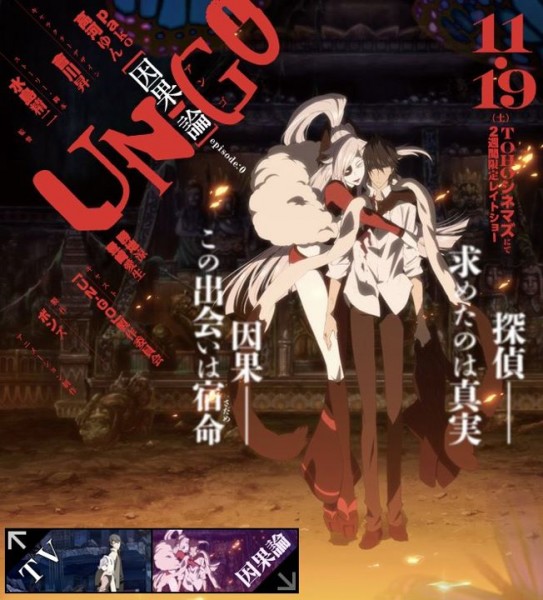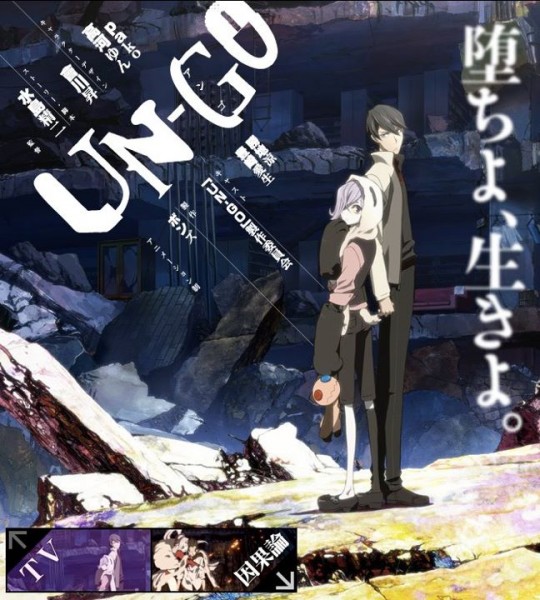 When do you think you will get to watch UN-causal theory GO? Anyone else excited other than me?

* This article is submitted by an external blogger who is not affiliated to Otaku House. The author's views and opinons are entirely his/her own. To contribute articles or cover events for Otaku House, email us at iwanttoblog[@]otakuhouse.com.