Kuratas the Japanese Robot Mecha heralds in the Gundam Era for real
Mecha fans rejoice! Suidobashi Heavy Industry showed off its Kuratas mecha bot over the weekend in Makuhari just outside Tokyo. This is the ultimate reward, this is what we have been waiting for all these years; a Gundam-style giant robot has finally come to life in Japan that promises to mark the next era of human life.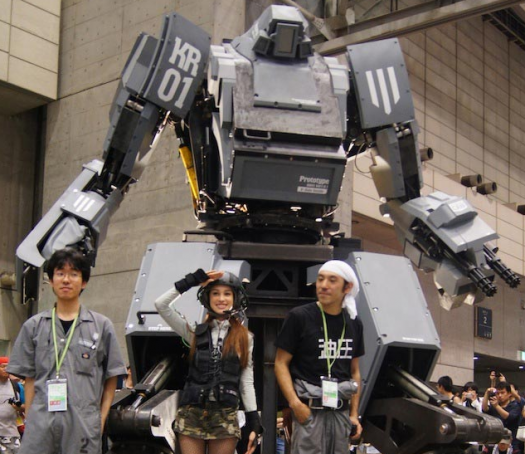 Kuratas may hasten Earth's Extinction
Made by Japanese metal wizard Kogoro Kurata. The Kuratas is a 13-foot colossus that rolls on four wheels. He weighs about 4.5 tons and is diesel-powered. Do not smile at him as he will shoot that grin right off your face.
Kuratas is a four-wheeled, 30-joint exoskeleton that can be piloted from its cockpit or remotely with a smart phone app. Like a Ginn from Gundam, Kuratas can move its massive torso, arms, and hands, and has a few "weapons" like a "LOHAS launcher" but it actually shoots BB pellets and fireworks. It's claw-liked fingers allow it to grab things like humans.
Drool over the promo video made by Suidobashi heavy industry below.
Now, we just have to wait for the nuclear powered version – the Kuratas Freedom.