GANTZ 2 : Perfect Answer Movie Official Trailer
GANTZ 2 Perfect Answer will be screened in all major movie theaters in Singapore from 18 August. We show you a quick peek at the GANTZ 2 Official Movie Trailer above and a recap of the series below including the movie synopsis. Otaku House is the promotion partner for GANTZ 2 Movie in Singapore, brought to you by Encore Films, and we will also be bringing you joint promotions in the coming weeks, so watch out for it!
GANTZ summons people who are believed to be dead to fight aliens. In order to escape the GANTZ dimension, they must survive the fight with the aliens. Some fight to regain their lost lives while others fight to regain the loved ones they've lost. With each having their own missions and ideas of justice, they find hope at the end of countless battles.
Finally they have to make a fatal decision … to fight each other to death! This is the ultimate choice given to them in extreme circumstances. As the world awaits its conclusion, GANTZ unveils its secret.
GANTZ, the charismatic manga series that attracts readers with its out-of-the-box plot—about people getting spared from death only to be summoned by "GANTZ" to battle enemy aliens—debuted in the July 2000 issue of Weekly Young Jump (Shueisha). It is a sci-fi action manga, one of the magazine's most popular series, whose 30-volume "tankobon" comic books have sold over 15.5 million copies (as of February 2011).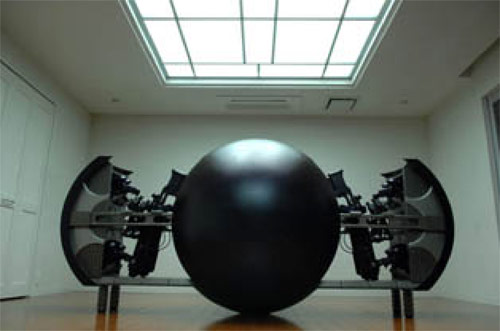 Protagonists Kurono (Kazunari Ninomiya) and Kato (Kenichi Matsuyama) find themselves in an outrageous situation from which they cannot escape unless they exterminate enemy aliens. Kurono chooses to fight for survival while Kato refuses to engage in battle, rejecting the world controlled by violence. Kurono and Kato and the others sharing their fate are pushed to their limits as emotions collide. In their relentless battle against the aliens, what is the ultimate decision they will make in this absurd world?
To the World, don't miss this astounding finale!
GANTZ 2 : Perfect Answer Movie Synopsis
Gantz 2: Perfect Answer 杀戮都市 2 – The Ultimate Showdown Begins…
Kato's (Kenichi Matsuyama) death changes Kurono's (Kazunari Ninomiya) view of life completely. He decides to keep fighting until he earns 100 points so that he can bring back Kato.
GANTZ calls back Ayukawa (Ayumi Ito) and other GANTZ alumni who'd left once after scoring 100 points. In the meantime Kurono works on getting 100 points. But before Kurono succeeds in resurrecting Kato, Kato unexpectedly turns up…
GANTZ chooses the next target… this time it's not an alien but a human girl, Tae, who is in love with Kurono.  Some GANTZ members go after Tae to score points while Kurono tries to protect her.  In turn,  Tae tries to protect Kurono who fights for her. A love story between their characters blossoms and Kurono must stop his teammates from getting to Tae.
Each teammate has a different motive for fighting, whether to protect a loved one or to do what they think is right. Whatever their cause, they end up sacrificing something important…