Introducing some Cute Anime School Girls (Vanilla Ver.)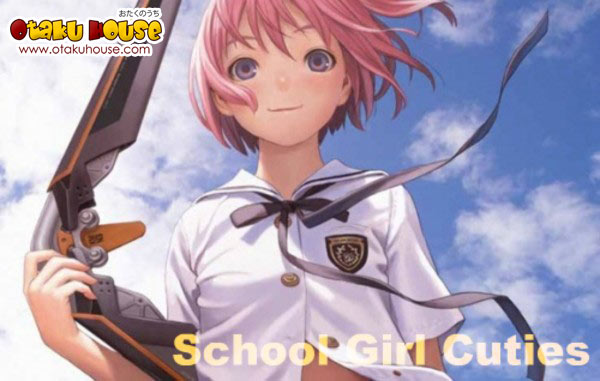 School girls has to be one of the cutest figures in anime/manga history. A School girl which has different types of design makes them all kinda elegant don't ya think? and for some reason, while some finds a girl "cute" for some anime characters; others just find it gorgeous and dazzling.

You're correct my friends, the school girl uniform can hide many personalities of each individual being, thus don't try holding back because I've gathered different "Cute" School girls which you may or may not recognize to introduce to friends who have not met them yet. Each of them has a story to tell but be assured that they know their roles in their anime world well.
Introducing some cute anime school girls, whom you may or may not know…
Anime: Clannad, Clannad after story
Casting: Furukawa, Nagisa
Brief  Introduction: She is the "cute" main character of clannad.  Her self-esteem and body is somehow weak, She always relies on Tomoya and her friends but she has a strong fighting spirit.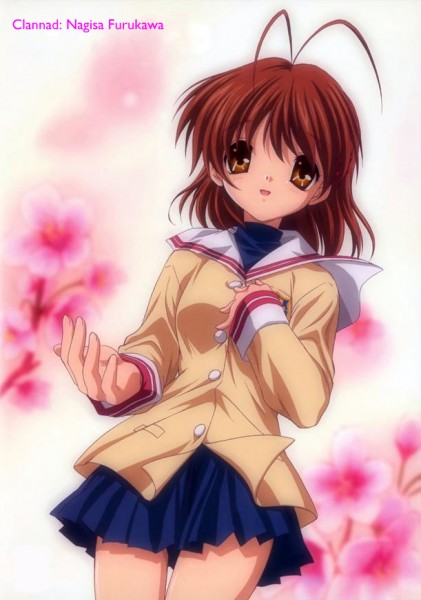 Anime: Angel Beats
Casting: "Angel" Tachibana, Kanade
Brief Introduction: She is somewhat the antagonist and the student council president in the 1st episode, but as you go on farther with the story; she really is good in heart, she only leads the lost souls to overcome their regrets and past to attain peace within their hearts.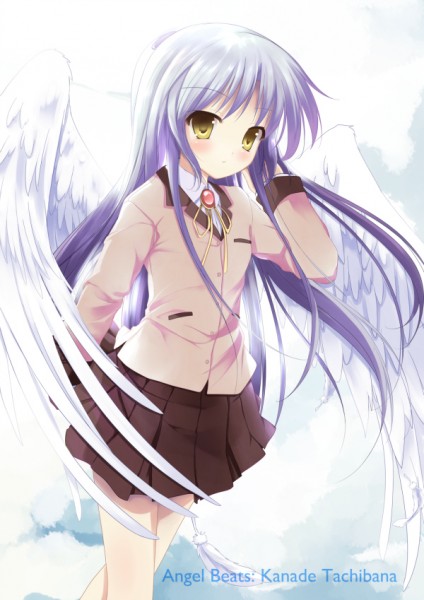 Anime: Fortune Arterial
Casting: Sendo, Erika
Brief Introduction: She is a beautiful, Smart and the student council vice president, She is also a blonde vampire that fell in love with the scent and taste of kohei's blood.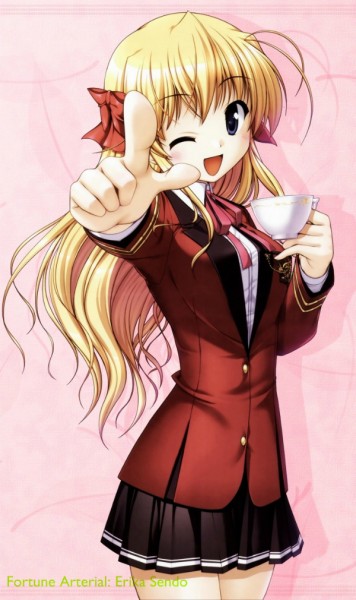 Anime: Saki
Casting: Miyanaga, Saki
Brief Introduction: She is a first year student yet good at playing mahjong, She is kind, tomboyish, cute and will someday defeat her sister which is a pro and gain their bonds back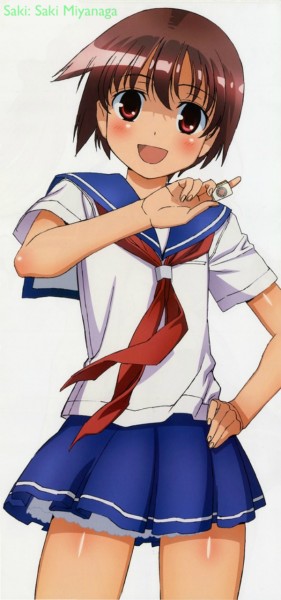 Anime: Myself, Yourself
Casting: Yatsushiro, Nanaka
Brief Introduction: She has a painful past due to the incident that had happened when she was young, she is also afraid of fire and she lost her parents when she was little; but she grew strong with Sana hidaka by her side.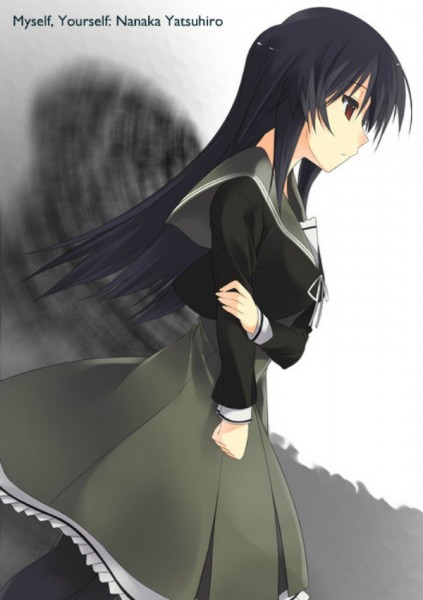 Anime: School days
Casting: Kotonoha, Katsura
Briend Introduction: Due to her striking appearance, she's always been somewhat frightened of boys. She is disliked by the girls in her class, and distanced from the boys, who restrain each other from approaching her. Having taken an interest in Makoto as he watches her from afar, she decides to accept when he confesses with the help of Sekai's mediation…. the ending is a SURPRISE!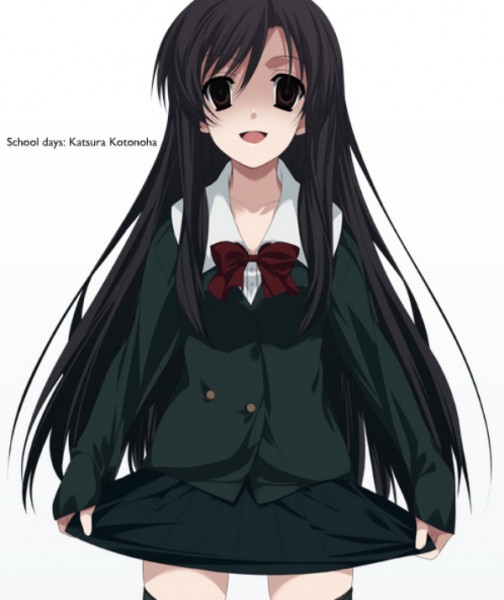 Anime: Amagami SS
Casting: Nakata, Sae
Brief Introduction: Having studied at an all-girl's school for most of her life, Sae is incredibly shy around men. Because of that, she has a soft, quiet voice.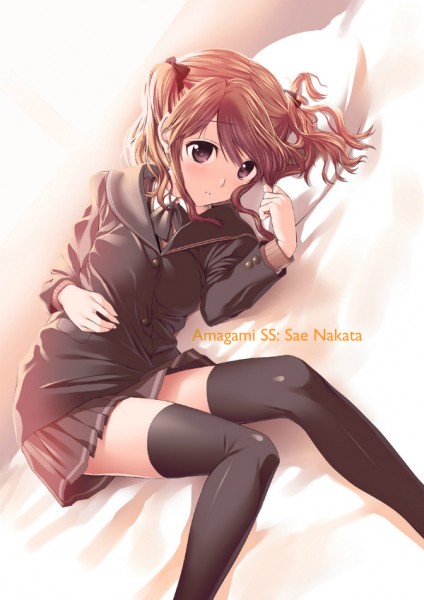 Anime: Black Rock Shooter
Casting: Kuroi, Mato
Brief Introduction: She is a a naive 1st year student who is  friendly, talented in basketball and out-going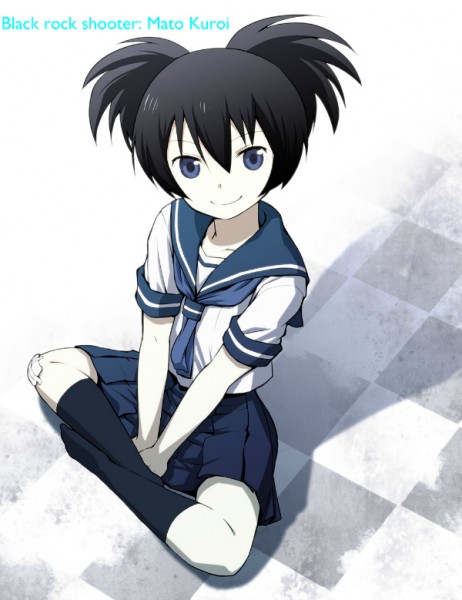 Anime: Toradora
Casting: Taiga,  Aisaka
Brief Introduction: She has a well-regulated and beautiful appearance though is unable to stomach company from others. Due to her often snapping at others in brutal ways and her short stature, she is given the nickname "Palmtop Tiger".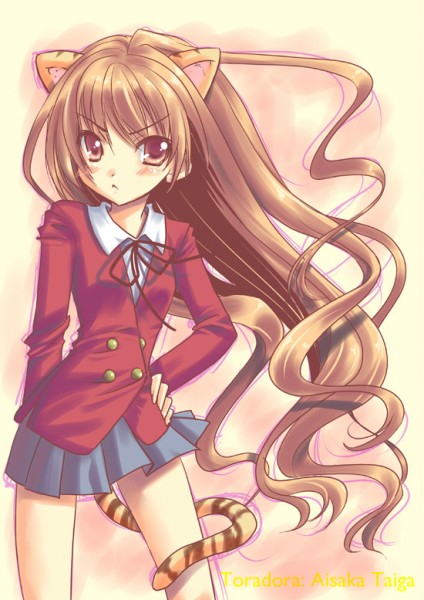 Anime: K-ON!
Casting: (From left to right) Azusa Nakano, Ritsu Tainaka, Yui Hirasawa, Tsumugi kotobuki, Mio Akimaya
Brief Introduction: They are all cute on their school uniform despite their  talents and good taste for both tea and music (must watch)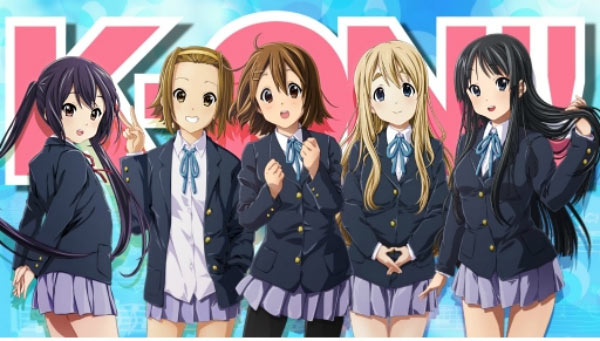 That about wraps things up with this school girl cuties, hope you enjoyed a little bit of what i have gathered for you guys. If you have a school girl to contribute or see anything here that needs correcting, please do contact me.
* This article is submitted by an external blogger who is not affiliated to Otaku House. The author's views and opinons are entirely his/her own. To contribute articles or cover events for Otaku House, email us at iwanttoblog[@]otakuhouse.com.