Soar and Escape into Hayao Miyazaki's Beautiful Swansong ('The Wind Rises' Movie Review)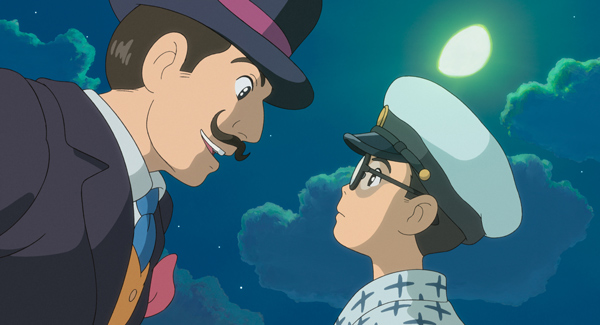 He is undoubtedly the godfather of Japanese animated film-making, and is deemed by everyone as the "legendary" animator. The creator and director of award-winning anime features such as Princess Mononoke (1997), Spirited Away (2001), and Howls' Moving Castle (2004), Hayao Miyazaki will be retiring with his last film, The Wind Rises.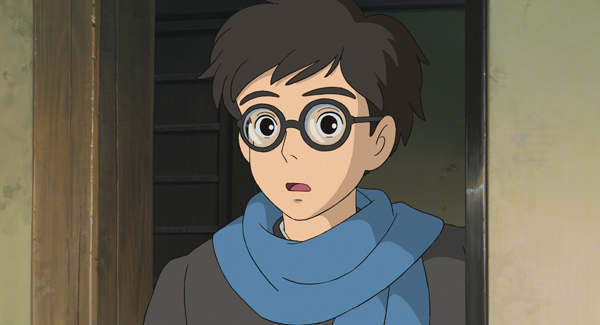 The Wind Rises is a film about a young man called Jiro Horikoshi, who had been dreaming of flying and designing airplanes since he was a young boy. His love for flight led him to discover about Italian engineer, Gianni Caproni, who became his muse and inspiration through ethereal space and time.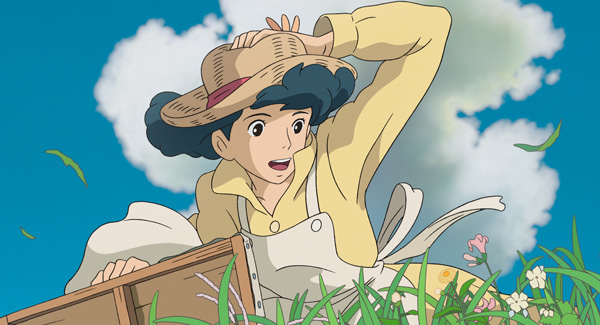 He followed his ambition even though he could not become a pilot because he was short-sighted. Jiro perseveres through the turbulent and dark years of Japan and in other parts of the world as well by surviving on his burning passion for knowledge of aviation, thriving on his rebellious ideals against reality, and his overwhelming want of freedom. He meets and falls in love with a girl, Nahoko, after their initial encounter 10 years later proving that love can overcome everything.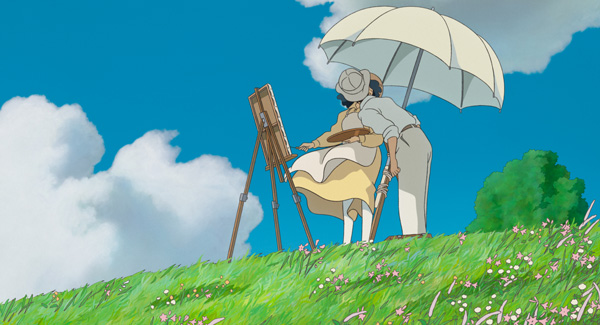 As he slowly rises to become an accomplished aeronautical engineer, the world around him was falling down. A surreal tale of individualism, friendship, love, and determination, coupled with Studio Ghibli's intricate style of art, The Wind Rises shows us another side of the world through another man's life.
Wonderful images, beautiful art, and a touching storyline based on a biography makes this film an upcoming classic. A story about the world's troubled years, and in Japan of that period in the film: the Great Kanto Earthquake of 1923, the Great Depression, the tuberculosis epidemic, revolutions and the rise of fascism, and the years between WWI through WWII. The Wind Rises is again, another one of Studio Ghibli's masterpiece.

While some critics say the film avoids the big question about the war, most of everyone approved of its fluid art. The movie was slow-moving, but at some parts like when Jiro has visions of his designs crash and burn or when he dreams of Caproni, it changed the tempo and added a little bit more excitement.
Interestingly, it is a biopic of the real Jiro Hirokoshi who designed the Zero fighter plane for WWII, which is the first kind of film Studio Ghibli had ever done. So focusing on the film's art and emotions instead of, "What is Miyazaki-san trying to say here?" would probably be the best way to appreciate the film. The dialogue could leave viewers mystified but it was certainly alluring to hear bits of French and Italian phrases.
"Le vent se lève, il fauttenter de vivre." A line which Tatsuo Hori took from a French poet and that inspired the title of the novel of which this film shares its name. Translated, it means, "The wind is rising! We must try to live."
As if it isn't inspiring enough, the film will leave a somewhat bittersweet feeling, an uplifting effervescence of spurring one to live fully, fulfilling his potential with the little time he has on Earth, and to change what he can for the best. Simply put, sad but motivational.
And if we take a step back and think about it, Jiro was quite the otaku. Yes, he was an airplane otaku. A really smart and dexterous one at that. So that was something we can all relate.
Even Joseph Gordon-Levitt, the talented (hot, handsome, and charming) director and protagonist of Don Jon who voiced Jiro in the English dub version of The Wind Rises praised it saying that there are more than what can just be seen on the screen.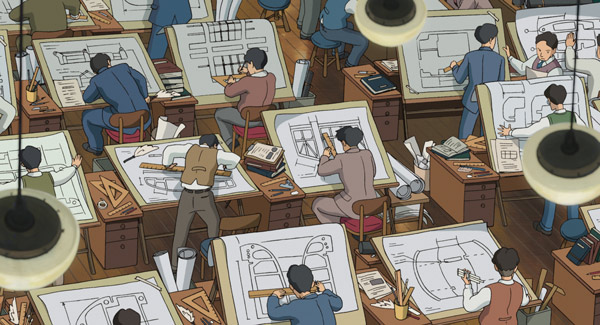 The 33 year-old movie star said, "You can focus in on some character in the background who's just walking down the street. And Miyazaki's such a masterful animator that – if you watch that background character – you can see that they have their own whole other story going on. There's a million little details like that in The Wind Rises."
Basically sums up what the movie and Hayao Miyazaki had hoped to achieve.
If you have never watched any of Studio Ghibli's films before, The Wind Rises is an example of the high-quality pictures and sounds you will experience, engaging your sense of sight, hearing, and touch. For long-time Miyazaki fans and anime lovers, this film is probably the slowest out of all his other films, but it has this dormant human reason that will connect everyone. A rollercoaster of emotions and a kaleidoscope of colours, this masterful piece is not one you should miss out. Take the bow together with Hayao Miyazaki and celebrate the meaning of life with The Wind Rises.
Also, watch out for this space! Otaku House will be giving out 5 pairs of gala premiere tickets to our sweet followers on our Facebook to watch The Wind Rises on 19 March 2014!