Himitsu no Akko-chan the Movie Official Trailer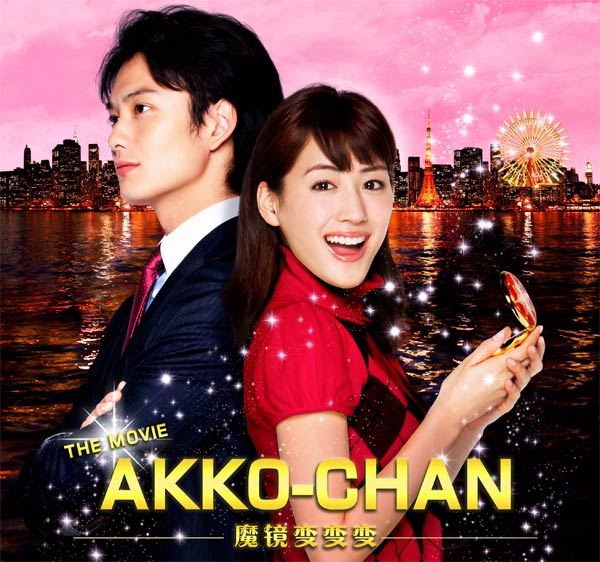 If you remember the Himitsu no Akko-chan manga from when it premiered, then chances are… you must be pretty old.
But hey, you know what they say; Old school is the best school! And if you haven't seen Himitsu no Akko-chan, then you haven't seen the 'Mahou Shoujo' genre, for Akko-chan is the pioneering work in the Magical Girl genre.
After being made into an anime series 3 times in the 60s, 80s and 90s, Himitsu no Akko-chan is now finally a live-action movie to celebrate its 50th anniversary, brought to you by director Yasuhiro Kawamura (Nodame Cantabile The Movie II).


Stand a chance to win a pair of Akko-chan movie tickets from Otaku House! Details on our facebook page (facebook.com/otakuhouse)

Akko-chan Movie Synopsis
The Compact can transform you into anything you want to be…
Just say the secret magic words…'Tekumakumayakon'
Atsuko Kagami –known as "Akkon Chan"- is a 10 years old girl in elementary school . One day, a spirit of mirrors appears before her and gives her a magical compact. Akko uses it to become a 22 years old , and has a blast wearing the makeup that she adores and fashionable outfits galore . And if that weren't enough to make her wish she were really grown up , she even meets the man of her dreams !
Her crush is Naoto Hayase, an elite manager at a famous cosmetics company. But his company faces a corporate buyout and is about to be taken over. As he strives to turn his company around by developing an innovative new product , Akko comes up with totally unexpected ideas to take on the crisis . Will she be able to save the man she loves ? And what will happen to their relationship?
WATCH Himitsu no Akko-chan movie trailer on the next page