What happened to Sebastian??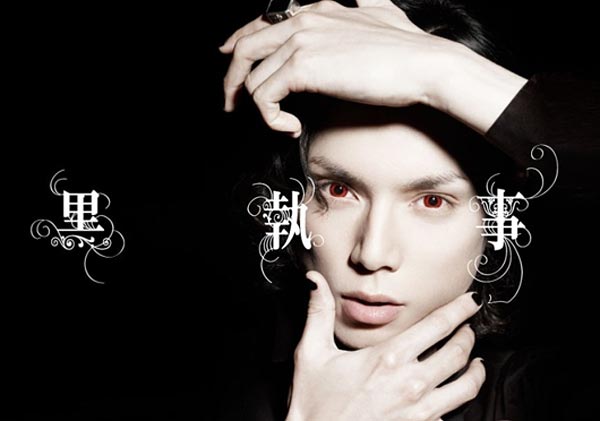 Much to the joy and chagrin of Tsunade Nin, Kuroshitsuji The Movie (Black Butler) is a soon-to-be live action film! Joy that a great series is coming to life, and chagrin at all her fantasies of Sebastian Michaelis the perfect beautiful butler ruined by the casting…
See trailer of Kuroshitsuji The Movie below…



Looks like Sebastian hasn't tended to his hair since the 19th century. Sorry, fans of Hiro Mizushima, but someone need to give that butler a haircut. Now.
According to Asian Wiki, the plot of Kuroshitsuji The Movie is as follows:
"Set in the year 2020, Shiori Genbo (Ayame Gouriki) runs the large corporation Funtom. Shiori is also a descendant is a descendant of prestigious noble family Phantomhive of England. As a descendant of the noble family Phantomhive, Shiori solves difficult cases which are ordered by the queen."
So nope, no (cough) 'yaoi-stic' Ciel X Sebastian stuff for us fangirls.
And Grell will certainly not be pleased at how Sebastian turned out to be in real life. Maybe Grell can give him a haircut with his little scissors.