Listen to My Heart with 4anda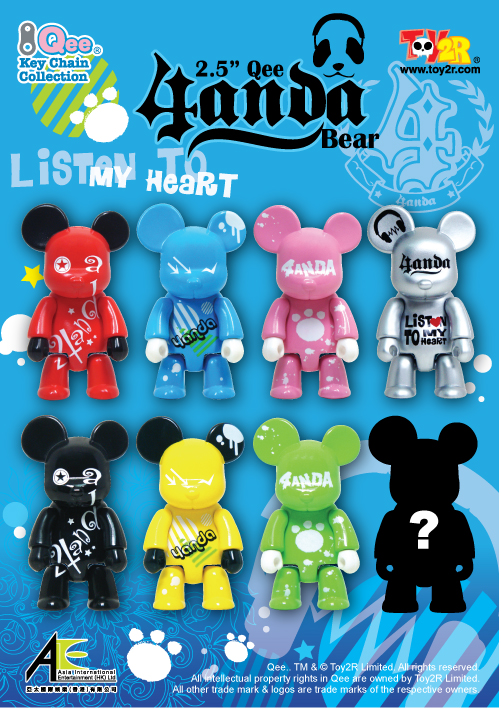 Toy2R announced the new Qee collaboration with the singing and dancing pop sensation, 4anda (pronounced Panda) last week! This energetic and hip group consists of members Jason, Kison, Hanson and Mansion.
The airwaves are filled with their latest hit single, "Listen To My Heart."

Seen here with Qee creator, Raymond Choy, the members of 4ANDA check out their new Qees along with wearing the latest in licensed Qee apparel created by Fifth Sun!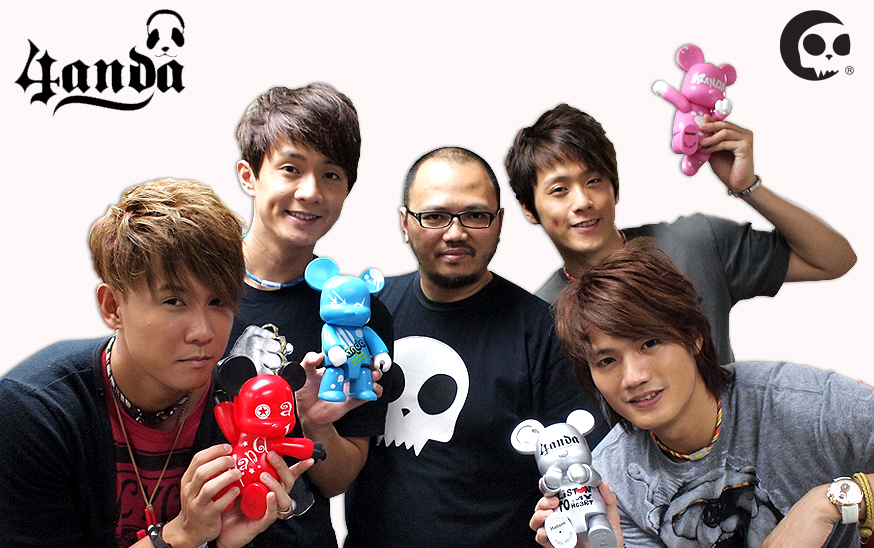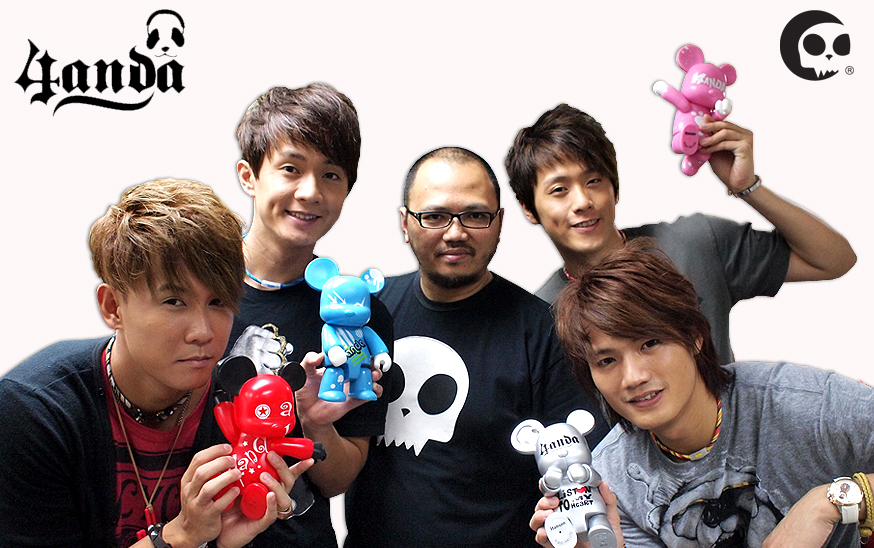 Fans will be in for a treat with the new 4anda EP album hitting stores in mid November. Toy2R (and Otaku House) will also be releasing a blind box assortment sporting the 4anda name and slick designs complimenting 4anda's style and look.
So listen to your heart and collect Qee while listening to 4anda!!