Groninger Museum Bear Qee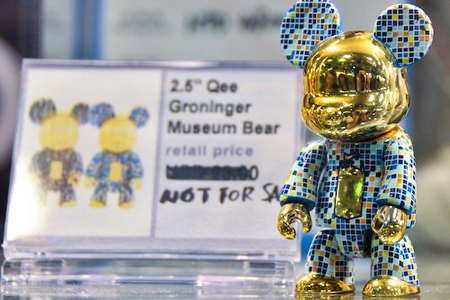 These two Qees specially created for the Groninger Museum in the Netherlands really caught our attention from the many new Qee that arrived recently at Otaku House.

They look incredibly elaborate – from the super shiny metallic-like surfaces to the simulated mosaic pattern. These Qees are limited edition and cost almost twice ($39.90) as much compared to other 2.5″ Qees ($19.90) of the same series. One look at this incredibly detailed design on the Qee and you can understand why. There are the black and blue editions.
* picture from Vinyl Pulse.