2013 Countdown at Seng Kang West: Singapore Largest Cosplay Gathering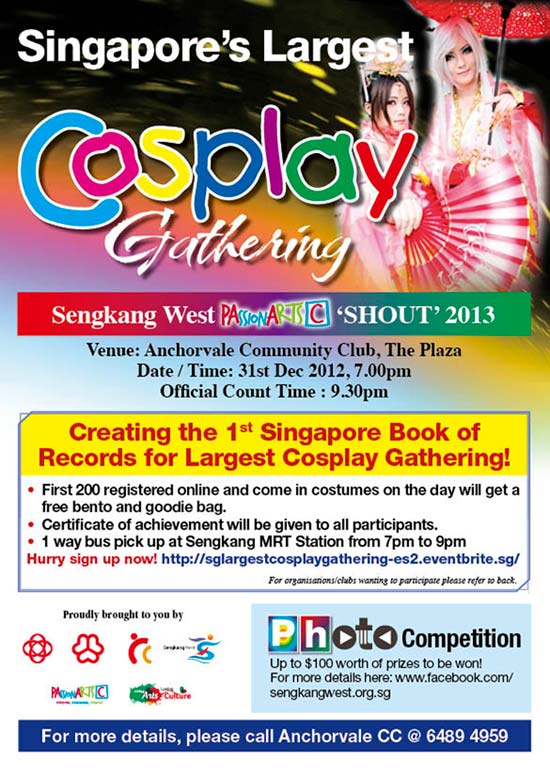 Inaugurated in 2007, Sengkang West Countdown Celebration is the signature event of Anchorvale Community Club and has consistently drawn more than 4,000 residents every year.
This year, apart from the spectacular Pyrotechnics Display and performances, Anchorvale Community Club is challenging themselves to set the first Singapore Book of Records for the Largest Cosplay Gathering.
Creating a Singapore Book of Records – Singapore Largest Cosplay Gathering
Targeted Participants: Professional and leisure Cosplayers across Singapore.
The number to create the record: Minimum 100 to set a local record
Participants are encouraged to don costumes and accessories to represent characters from Eastern or Western Manga, Anime, Comic Books, Video Games and Films. They can be as creative as they would like to and they are free to pose and take photographs with residents. This will also be one of the rare occasions where a mass Cosplay display takes place at night.

Check out event details on the next page!