Kaiji 2 Singapore Press Conference with Tatsuya Fujiwara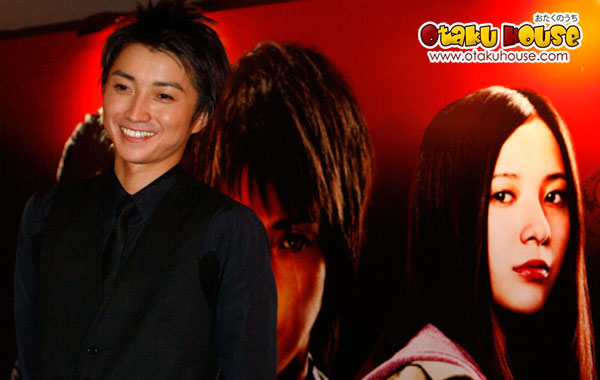 Meet Tatsuya Fujiwara, the lead actor of the title character in Kaiji 2, and made famous from his character as Yagami Light in Death Note!
Stoic and soft-spoken, he's much tanner and taller than he looks on screen. And having just stepped onto the Equator straight from wintery Japan, poor Mr Fujiwara was also sweating buckets. Maybe he got his tan from the time he stepped off the plane to when he reached the historical Fullerton Hotel for the press conference.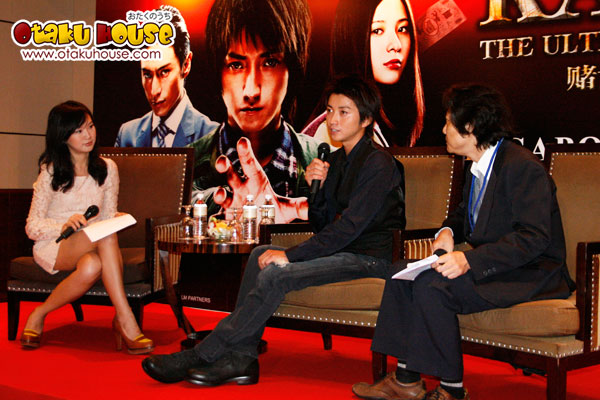 The room was abuzz with questions for the very hot actor (literally; look at the way he sweats in the video below). Practical in real life, Fujiwara says he doesn't gamble, and if he DOES have to pay off such a huge debt as his character did in the story, he'd probably try the Marina Bay Sands Casino in Singapore instead.
If you don't already know, Kaiji 2 is about the man getting scammed big time into hard labor to repay his debt. An otherwise 'good-for-nothing' character, Fujiwara admires Kaiji's determination and personality that doesn't give up.
The most risky thing he has ever done in life? Go into acting. Fujiwara started acting at the age of 15 and it was a huge risk for him with no guarantee to stardom and where other peers his age were getting their education.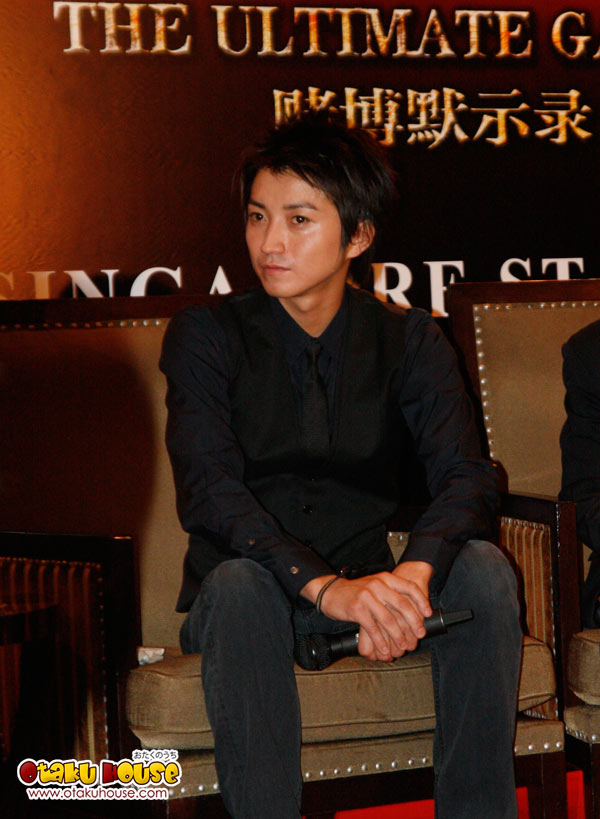 Video of Tatsuya Fujiwara
Below is a short video segment of the interview where Fujiwara talks about his experience.
More photos of Tatsuya Fujiwara