Dragon Ball Z takes over New York Anime Fest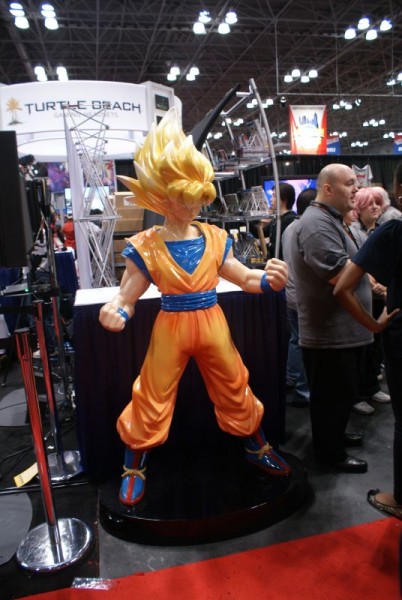 NY Anime Festival celebrated Dragon Ball Z's 15th anniversary with the premier of its rerelease in HD hosted by special guests: Chris Sabat, Justin Cook and Sean Schemmel. Throughout the weekend free DBZ headbands were given out in the showroom which filled the convention halls with hundreds of Super Saiyans. It was truly a blast from the past as we revisited this childhood favorite.

Thanks to Mochi who contributed these pictures to Otaku House. Enjoy!
Check out the pictures from NY Anime Fest
* This article is submitted by an external blogger who is not affiliated to Otaku House. The author's views and opinons are entirely his/her own. To contribute articles or cover events for Otaku House, email us at iwanttoblog[@]otakuhouse.com.