Top Vocaloid Cosplayers 2011

Welcome back guys, today I -Intern Nin will be picking out the Best Vocaloid Cosplay in last year's Otaku House Cosplay Idol. In short Vocaloid is simply a singing synthesizer to assist people in composing music and electronically sing along. (Imagine iPhone's Siri in anime form!)
Since I'm still new, and I'm not trusted with my writing totally, Madao Nin has decided to post his two cents under my comments for some of the entries.
1-7: The first 7 Vocaloid Cosplay. Check out the next 7 on the next page!
The vocaloid characters on feature are Hatsune Miku, Kagamine Len and Rin, Kamui Gakupo, Megurine Luka, Kaito and Meiko. Do look below for the beautiful cosplay of all these Vocaloid.
Alexandra Crosszeria – Gakupo Kamui From vocaloid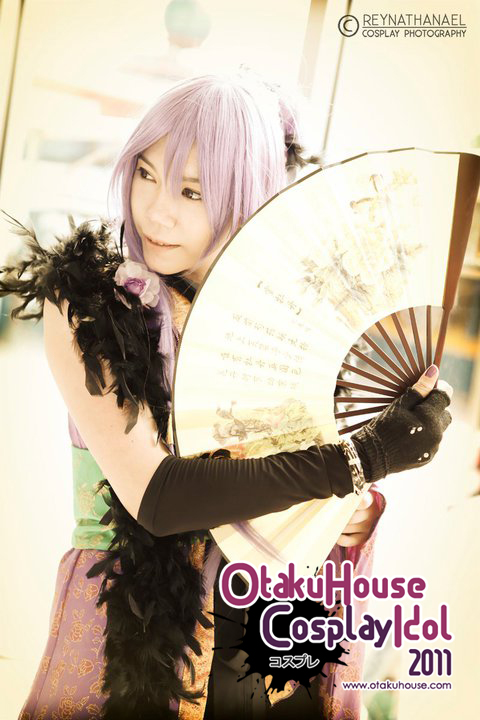 Intern Nin: Alexandra in this Gakupo Kamui cosplay has a simple, yet sophisticated look (oxymoronic I know). He has a very nice complexion which is pale and snow-like in color. This guy is one of the most favourite-ed vocaloid in last year's Cosplay Idol.
Madao Nin: I like the fan.
Angie Ong – SF-A2 Miki From vocaloid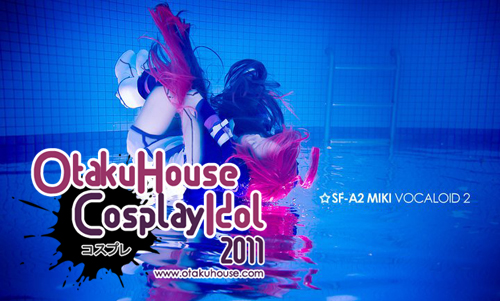 Intern Nin: I am lost for words when i saw this masterpiece. Angie looks so beautiful and pretty in this pose. (The reflection of her can be seen on the surface the pool, which makes the photography simply amazing.) One of the most iconic Vocoloid Cosplay ever.
Madao Nin: A very… intelligent… cosplay photographer…!!!
Yan Meg Yee Gentica – Hatsune Miku From vocaloid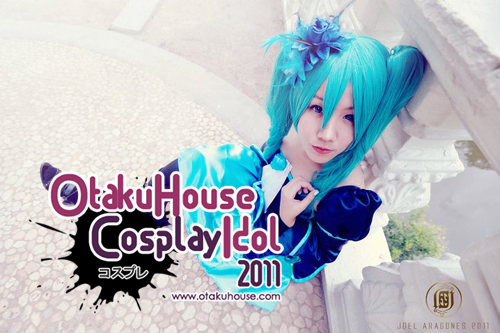 Intern Nin: This is one of the best Hatsune Miku cosplay i have seen so far. Miku dress in lolita style, plus being innocent and cute to boot. I like!
Madao Nin: Kawaii! Agreed. I like too!
Kimberly Piccolo – Megurine Luka From vocaloid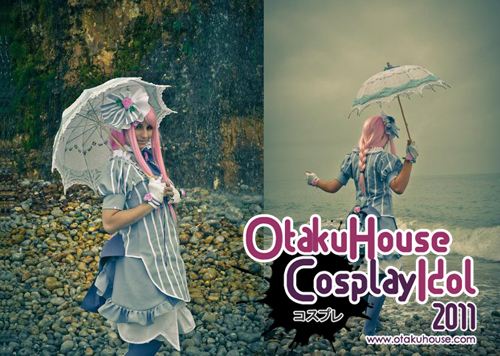 Intern Nin: Luka and a lolita umbrella = cute. In this cosplay, Kimberly shows off her little white rose accessories that complement wells with her long and silky pink hair. She even blends well with the beautiful scenery around her! Kudos to both her and her photographer!
Aphin – Kaito From vocaloid(Setsugetsuka Version)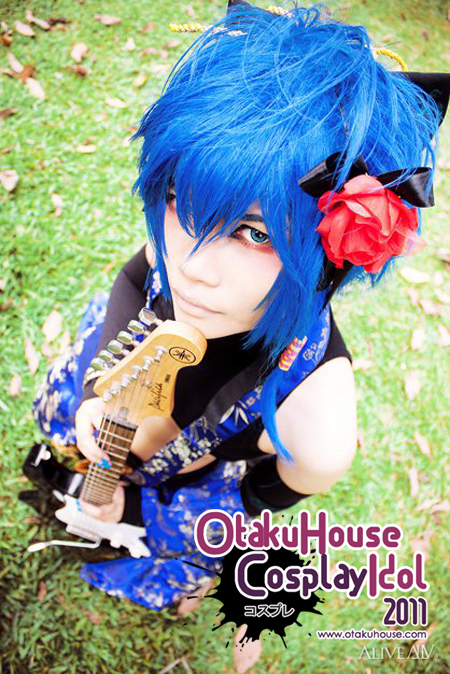 Intern Nin: Kaito looks so handsome and hot with his cool guitar. His blue hair complements well with his beautiful blue eyes which comes to life forming a very cool (shoujo-ish) facial expression. I am sure he has made many girls fell in love with him at first sight. A very realistic Kaito cosplay.
Madao Nin: I don't comment on guys. (His stare is scary.)
Asumi – Hatsune Miku From vocaloid Version 2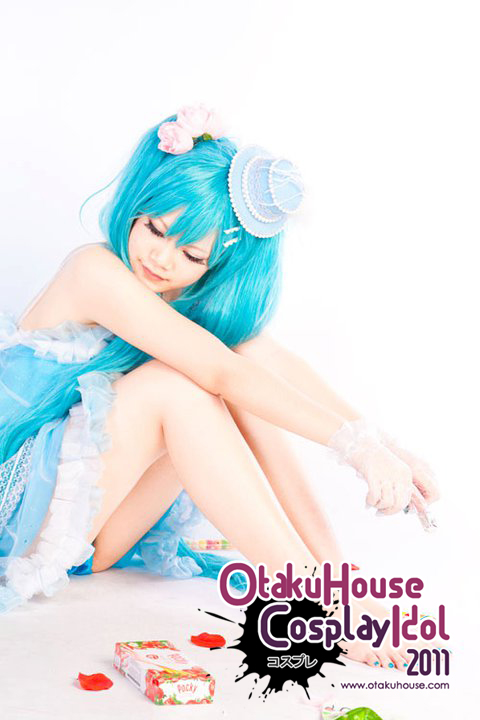 Intern Nin: She looks so beautiful and cute. Her snow-white and pale complexion makes her look like Snow White. The tiny small blue hat and the pink roses on her head makes her looks like a cute little lolita girl. This is what guys like about her cosplay, am i right guys?
Madao Nin: She's wearing Blueee!!! -Nose Bleeds-
Mint – Rin Kagamine(MeltDown) From vocaloid
Intern Nin: This cosplay is simply amazaing, she is a natural blonde beauty! The cosplay of Kagamine Rin here is so hot and sexily real that I am sure men will stop right on their tracks at the sight of Mint!
Madao Nin: -Stops on his tracks, jaw hits the ground.-
8-14: See more handsome / sexy / beautiful /hot Vocaloid Cosplay on the next page