[Rankings OHCI 2012] Top 25 in Latin America Cosplay Group B – August 2012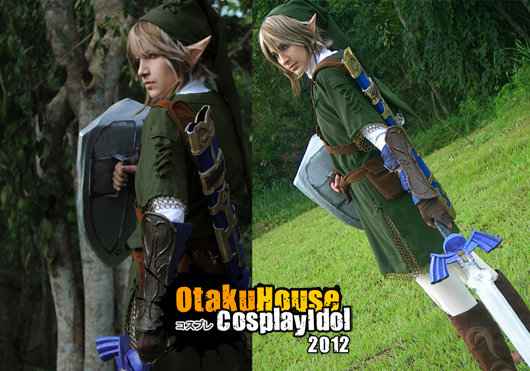 To end the B list of the Cosplay Idol competition, I, Kaze, have the pleasure to introduce the Top 25 of Latin America Group B for this years competition. Seeing a lot of old faces from this group is nostalgic but nonetheless, some fierce competition has brewed on for the Latinos and I have to tell you, the competition for this block is one of the tightest ones I have seen so far.
Remember the top 5 goes into the next round. Here are the current top 25 cosplayers for Latin America B as of August 14, 2012.
Otaku House Cosplay Idol 2012 Accepting New Entries!
Otaku House Cosplay Idol is still accepting new entries. Click here for details on how to join the contest. Voting for this and all other groups are also still open so you can still head out to cheer them on.
Congratulations to the cosplayers included in this list, you guys deserved this honor. These are the Top 25 now, who will be still here at the end?

25: Anderson E. Penaloz C as Lelouch Vi Britannia from Code Geass R2
Country: Venezuela
Comments: Excellent costume and photos, I have to admit that it would indeed take one years to perfect such costume as yours. It does not even look handmade to m as they look like real fabric or silk even.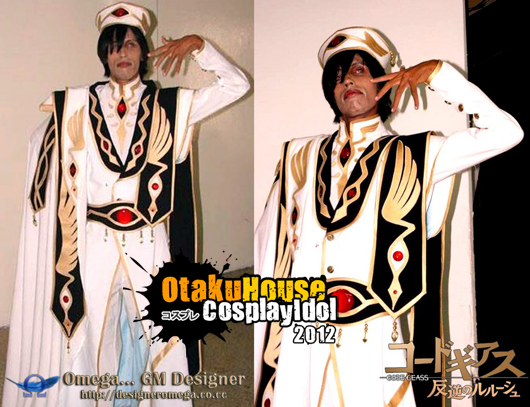 24: Fabian Monge as Wizardmon from Digimon Adventure
Country: Costa Rica
Comments: A very detailed cosplay for this wizard type digimon. I commend the photo a lot since it got the true essense of the series and the cosplay itself is truly a work of art. I love the staff too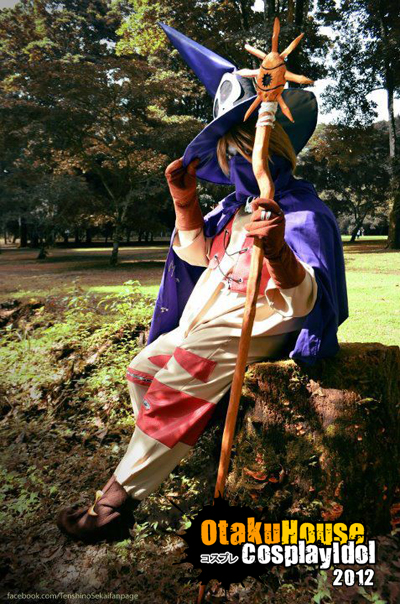 23: Adri Shirou as Kallen Stadtfeld from Code Geass
Country: El Salvador
Comments: Another photo similar to the Code Geass figmas and this time its Kallen. The right hand man of Zero and the capable fighter of the Guren gives us here a simple but elegant form here.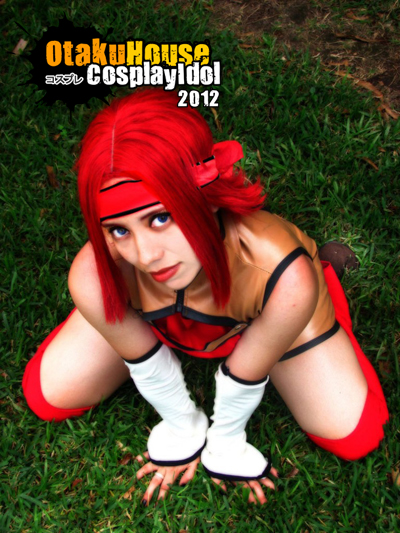 22: Sakurith as Stocking from Panty and Stocking with Garterbelt
Country: Mexico
Comments: To see Stocking in this list means Panty is just lurking around the corner. I like how you used the cupcake to give more expression to your cosplay. Would love to see your costume completely but nonetheless those expressive eyes just nailed it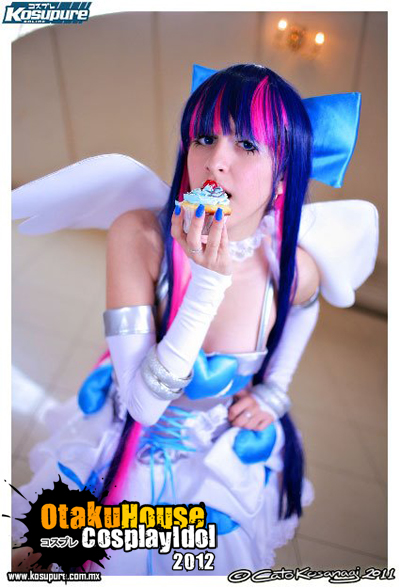 21: Mauricio Barrantes as Red Arrow from Young Justice
Country: Costa Rica
Comments: While I am not that familiar with comic chracters except the famous ones, I like to see cosplays of them in these competitions. In this case, this character portrays to me DC's version of Hawkeye with some hints of Robin in the side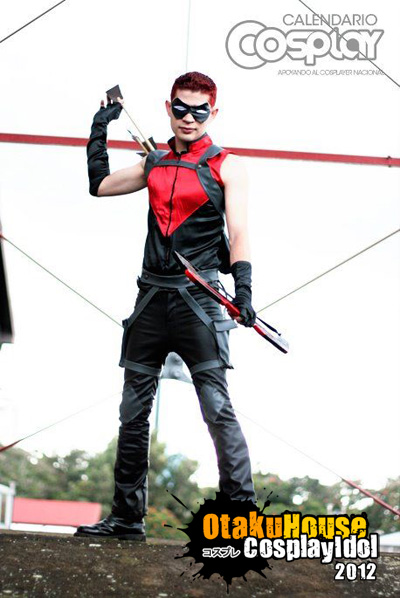 20: LuXeRoX as Saeko Busujima from High School of the Dead
Country: Mexico
Comments: Seems the tough ones are entering our list as we now see one of the sexiest and deadliest ladies from the HSD series. I would love to see Saeko here unsheath her katana. Her skirt reminds me of Tifa's skirt from Advent.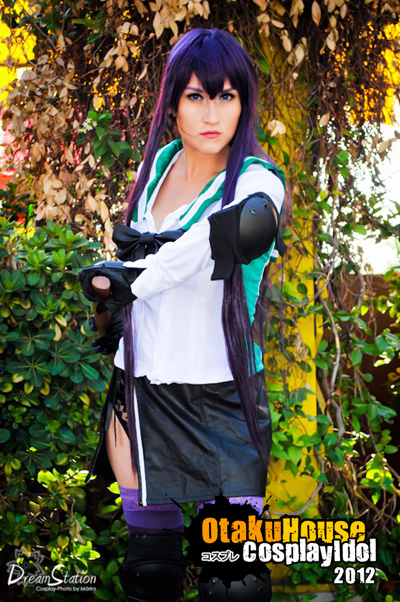 19: Teru Haziel Valefor as Ruki from The Gazette
Country: El Salvador
Comments: From Versailles to Gazette, seems the visual kei bands are now slowly making their mark in the cosplay competition. I like the mad hatter costume you picked for Ruki. I also like the expression, fits the entire Ruki image 😀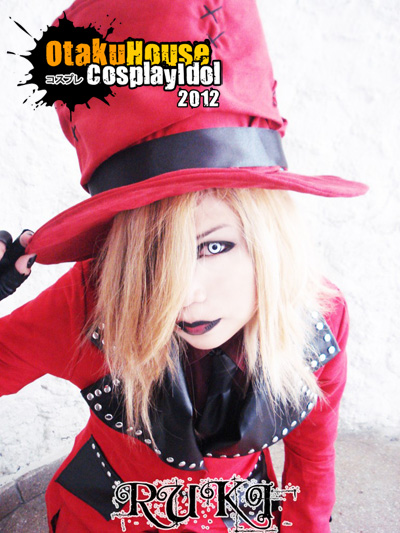 18: Fabo Herrera as Myotismon from Digimon Adventure
Country: Ecuador
Comments: Wow… uhhh a vampire digimon complete with his own coffin. Very good craftsmanship. Hope you try making a full body photo of this so we can appreciate the coffin and the costume. I do like the bat with the creepy grin.. my kind of grin. Bwahahaha!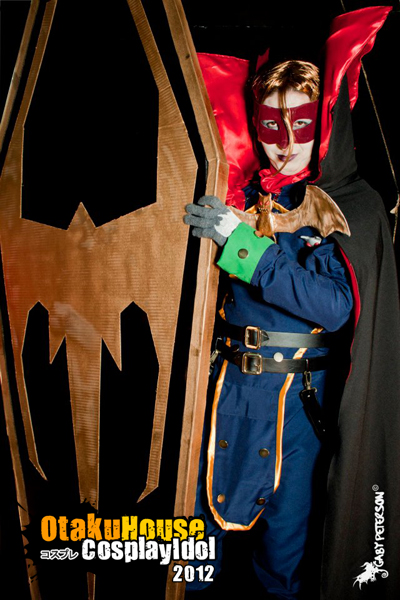 17: galem karim as Ling Xiaoyu from Tekken 5
Country: Bolivia
Comments: I love you! Adorable Xiaoyu cosplay right here! Simple, not too obvious and pretty much cute! I love the innocent expression too and the pink version of Xiaoyu's clothes fits you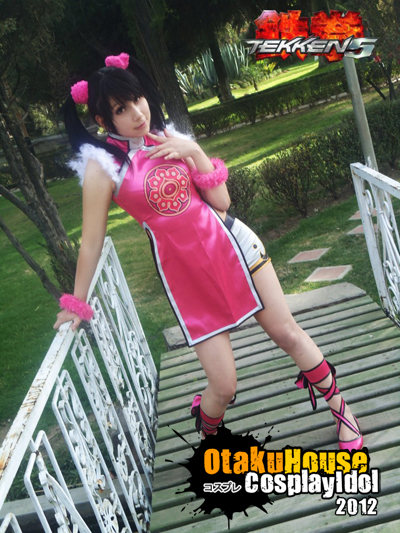 16: Erick Santiago as Link from the Legend of Zelda: Ocarina of Time
Country: Venezuela
Comments: Another Zelda series, a break from the usual and I like it. Seems like Link found his prey. Love the colors and the pose you did here. Just dont put that arrow towards me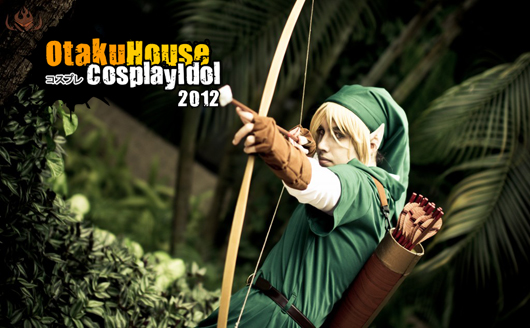 15: Fabiola Mustang as CC from Code Geass
Country: El Salvador
Comments: Stunning! Just stunning! Love the wind effect, the pose and the background! Its like one of CC's figma! Love this photo a lot. I also like the looking down effect.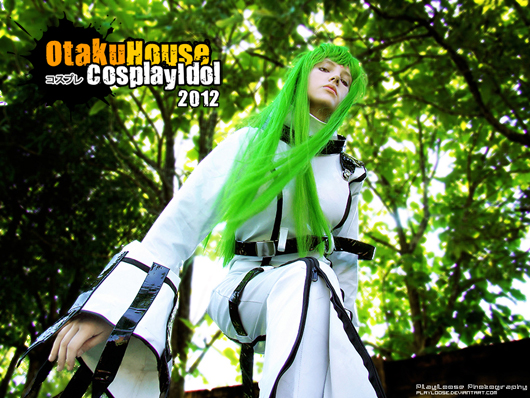 14: Laura Pyon as Shura Kirigakure from Ao no Exorcist
Country: Brazil
Comments: I love the hair, super love fiery redheads since they are always the tomboy ones, but they also have a good heart. I just love the laidback look here. Work on a full body shot of this character ^^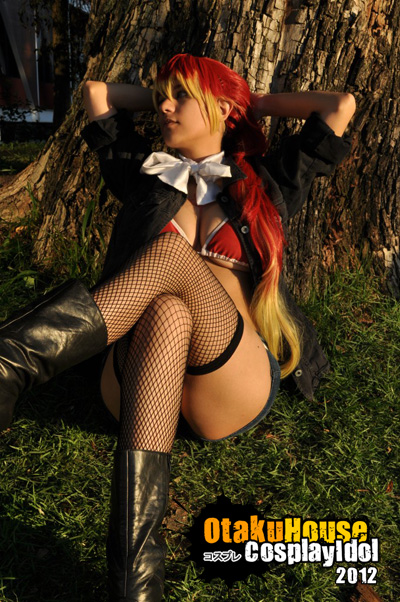 13: Itzel as Anarchy Panty from Panty and Stocking with Garterbelt
Country: Mexico
Comments: Simple but utterly seductive, perfect embodiment of Panty here. Try out doing this with Panty standing up with a white background and with tons of light. I think we could also see then your entire costume ^^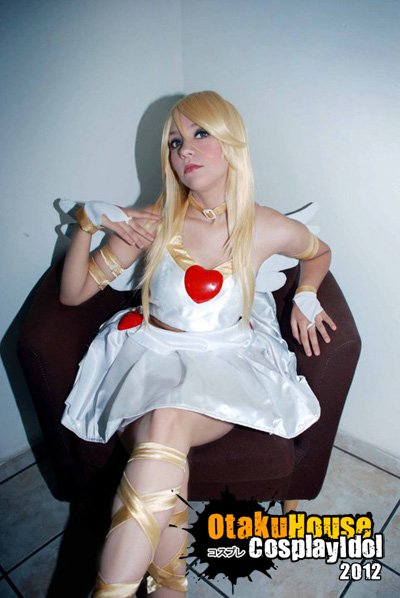 12: In.Ciel as Ciel Phantomhive from Kuroshitsuji
Country: Chile
Comments: I seem to remember this cosplayer from last year and I'd definitely admit this is one of my favorite Kuroshitsuji cosplays so far. I love the expression, the entire photo and wow the hat is just wow. I have to agree this is a top cosplay ^^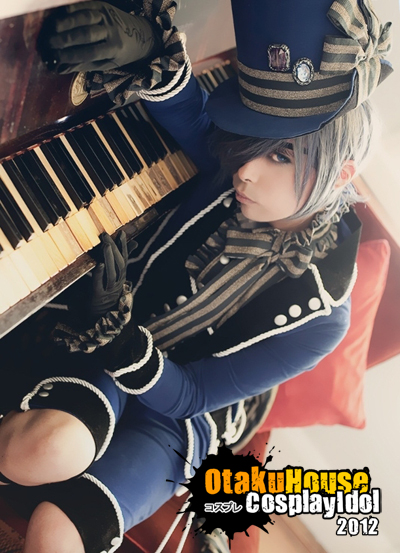 11: Daniel as Captain Jack Sparrow from Pirates of the Caribbean: At World's End
Country: Brazil
Comments: The eccentric and devilishly sneaky captain enters our countdown. Would be surprised not to see him in this competition but nonetheless, this cosplayer's take of the handsome captain is just wow! He looks so at ease and as if he's really "Jack"! Excellent use of the famous Brazil beaches as your background. I almost thought you were the Johnny Depp. XD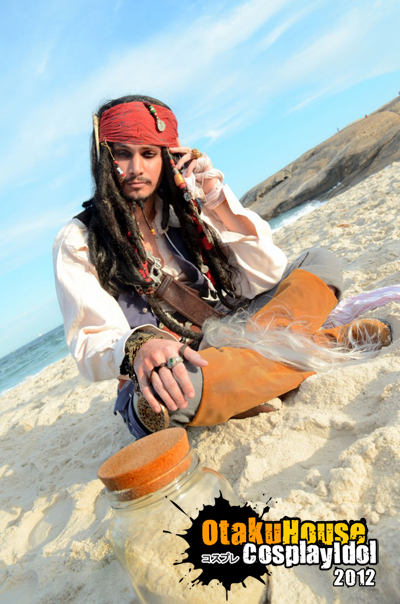 Check out the Top 10 Cosplayers in the Otaku House Cosplay Idol (Latin America B) on the next page