[Rankings OHCI 2012] Top 25 in Latin America Group A – July 2012
10: Yamil as Holt Hyde from Monster High
Country: Puerto Rico
Comments: To be honest, I found this character a surprise since my niece loves this series since it airs in her favorite cartoon block. Excellent emphasis to detail and wow, ingenius in using the blue body suit so you wont actually paint your body.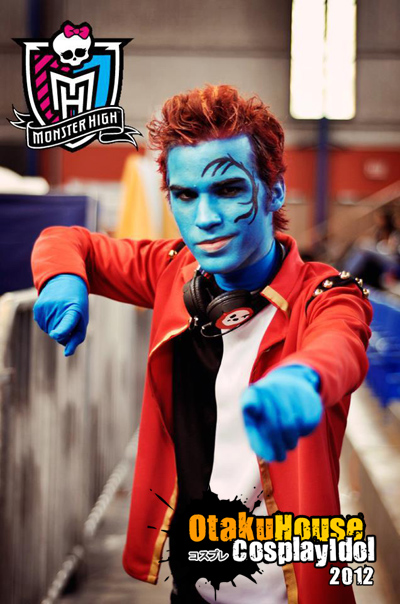 9: Ekuzukariba Bird as Princess of the Crystal from Mawaru Penguindrum
Country: Mexico
Comments: Like always, the black background is the best in emphasizing a character and here, I see a strong and elegant princess ready to give her formal decree. Excellent work!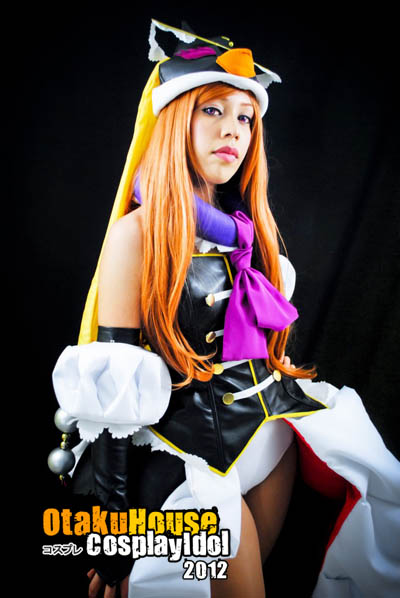 8: Pierrot as Kaworu Nagisa from Neon Genesis Evangelion
Country: Mexico
Comments: With a new movie to be attached in the franchise, the Evangelion series could be considered one of the favorite cosplayed series in the bunch. Seeing Nagisa here in this competition reflects the series' mysterious entity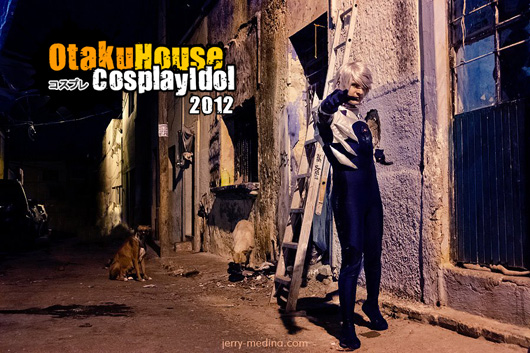 7: Ju Tsukino as Super Sailor Moon from Sailor Moon S
Country: Brazil
Comments: If the sources are true, this top rating shojo series will yet again grace us on the anime strip with newer sketches of our beloved princesses. Of course, it would not be complete with Sailor Moon herself. I love this photo very much as the colors evenly adapted to a wonderful background such as this. Hope to see the other forms of this beautiful shojo hero!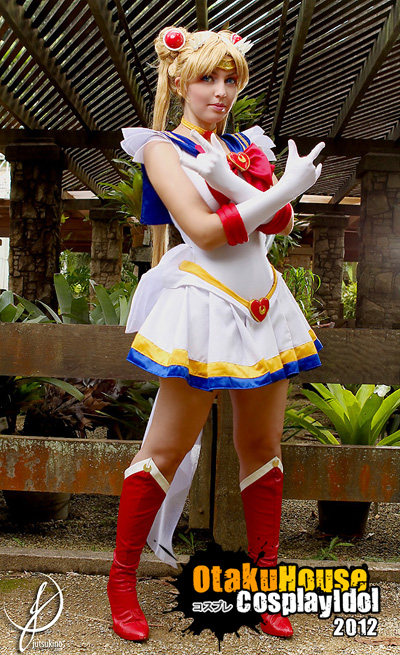 6: Ulthar Moonster as Death from Castlevania: Symphony of the Night
Country: Mexico
Comments: I am utterly floored by this photo! It is like seeing a gentleman version of Death that welcomes you in his arms… spooky!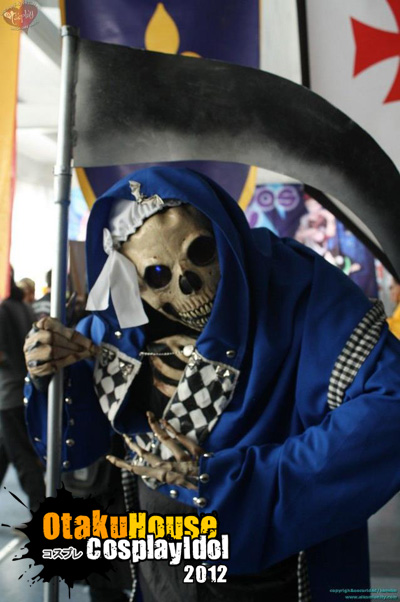 5: Somichu as Grell Sutcliff from Kuroshitsuji
Country: Mexico
Comments: I love the expression of this very scary redhead and those teeth makes me want to run away! I wish you could work on this exact same pose on a different background 🙂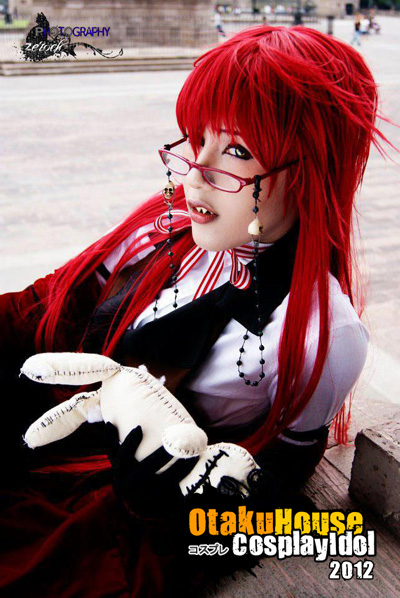 4: Natalia Tanori as Miku Hatsune from Vocaloid: Love-Colored Ward
Country: Mexico
Comments: A seriously cute, but sooo serious nurse in pink and heck! I dont mind getting sick if she's my nurse!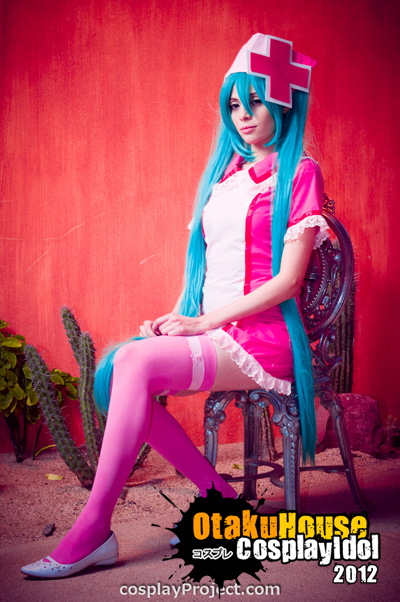 3: Mary Alfaro as Homura Akemi from Puella Magi Madoka Magica
Country: Costa Rica
Comments: Never underestimate cute girls with glasses as they can turn out to be the most ruthless women you would ever meet. That and they could pretty much shoot you if threatened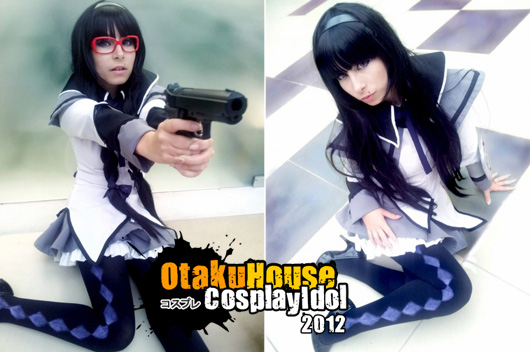 2: Yukishiro as Victorique de Blois from GOSICK
Country: El Salvador
Comments: Simple, unique and elegant. Not much to say but this reminds me of Chii in a Victorian era. Loved the summer feel of this photo as well!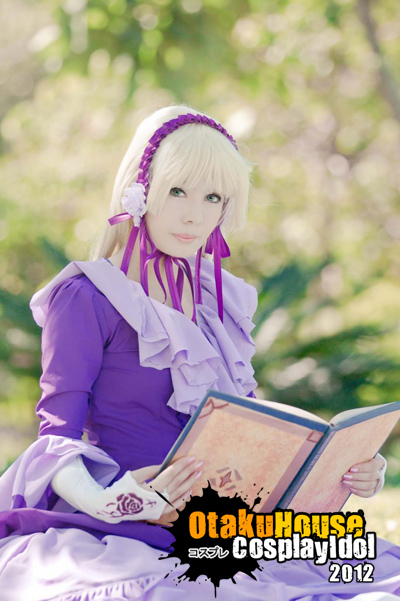 1: Hairo Kabrera as Agunimon from Digimon Frontier
Country: Mexico
Comments: First idea that came to mind in this picture is heck this guy deserves to be leading this block!It is like seeing the real thing with a little mixture of knight armor and Kamen Rider style. Totally out of this world and congrats!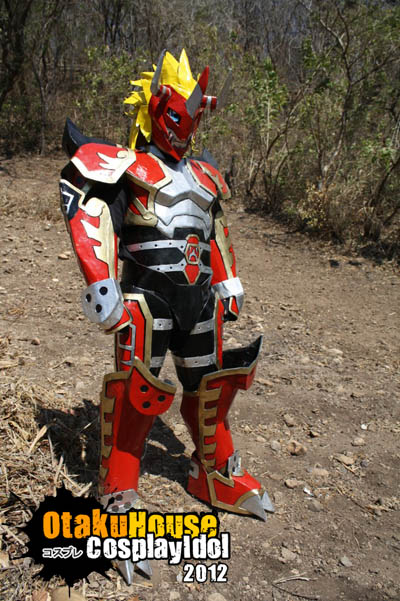 Otaku House Cosplay Idol is still accepting new entries. Click here for details on how to join the contest.