[Rankings OHCI 2012] Top 25 in Asia Pacific Album A – July 2012
10: Ken Ricafort as Enma Ai from Jigoku Shojo
Country: Philippines
Comments: This photo just freaked me out! Its like seeing a porcelain doll that spells something scary is about to happen.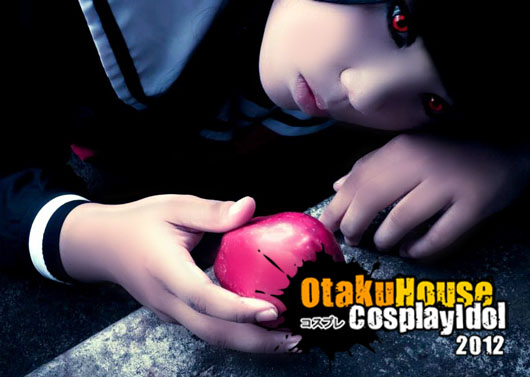 9: Zychez as Ascot from Magic Knight Rayearth
Country: Philippines
Comments: Seeing this character reminds me of a young kid that hopes for affection from his group and finds love in the person of a blue warrior. Loved this series very much and even more so now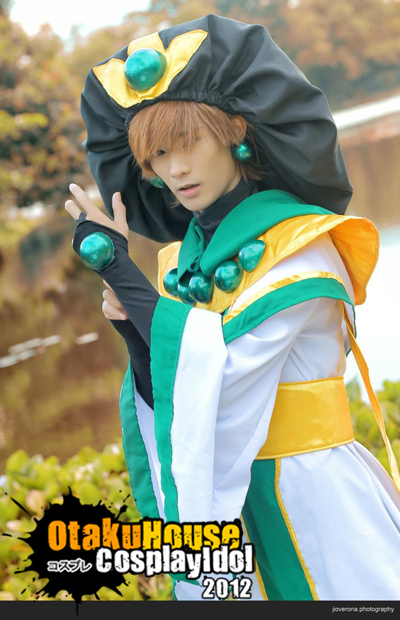 8: Lishrayder as Inuyasha from Inuyasha
Country: Vietnam
Comments: Remembering this cosplayer's former photo for last year, I have to admit it is nice seeing a variety and doing another known classic. I love the background too as it reminds me of Feudal Japan.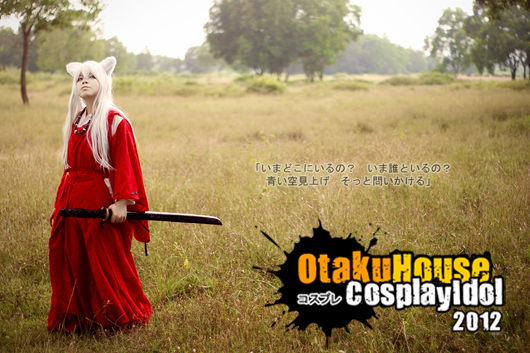 7: Sochi Domingo as Bahamut from Final Fantasy X
Country: Philippines
Comments: Loving the series not only means you love the characters, it also means you love the summons. Excellent armor we have here and man! Super huge too! I wonder how tall I'd look like while beside this cosplay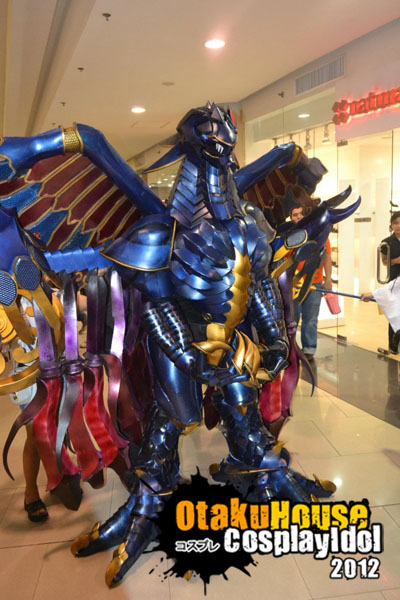 6: Rui Yujin as Chi from Chobits
Country: Vietnam
Comments: I agree with her small note regarding this cosplay, this character is very cute, innocent, and sweet. I just love her take of Chii basking in the sunlight, showing how sweet her disposition is.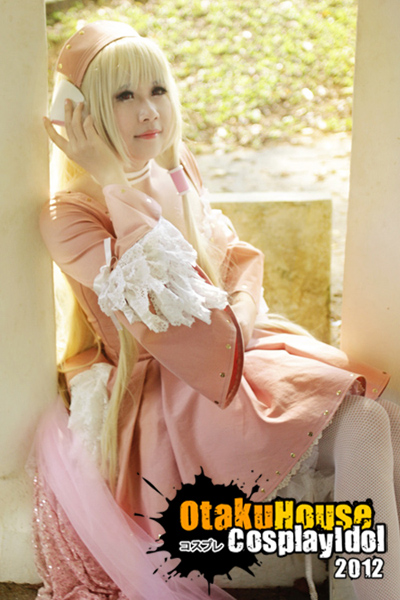 5: Clare as Yoshiwara Shiro from Adekan
Country: South Korea
Comments: Although I am not that familiar with the series, seeing this photo reminds me of Italy's Venetian masks. Must research this series as this cosplayer caught my attention with her beauty!!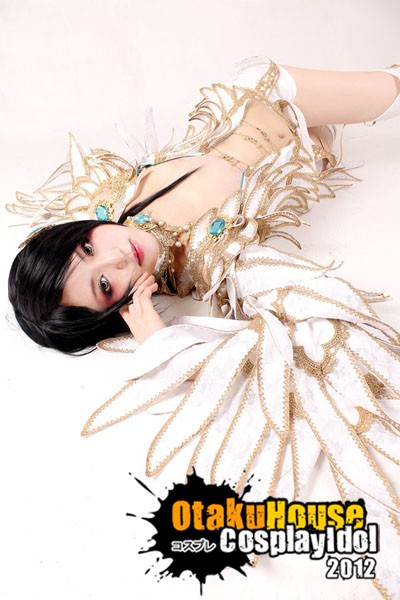 4: Lou-ie Luge as Kamen Rider Nadeshiko from Kamen Rider X Kamen Rider Fourze & 000: Movie War Mega Max
Country: Philippines
Comments: The Kamen Rider series has always been a cosplayer's choice in any competition, Cosplay Idol is no exception to this. This cosplay reminds me of the future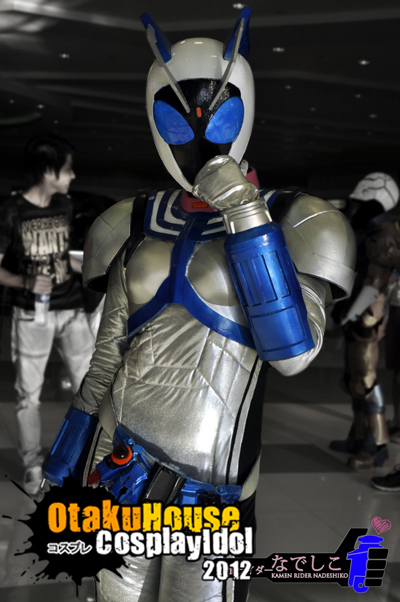 3: Mimi Mon as Alice Liddell (Hattress DLC outfit) from Alice: Madness Returns
Country: Philippines
Comments: When I first saw this photo, it reminded me of the recent Alice in Wonderland make by Tim Burton. However, on closer inspection, its like seeing a more darker and colorful version of Alice.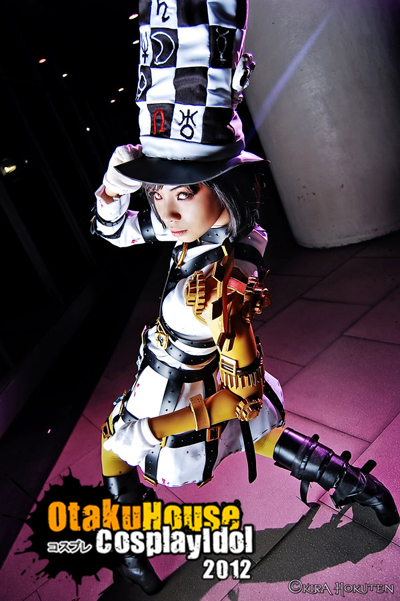 2: David D'Angelo as Mr. Satan from Dragonball Z
Country: Philippines
Comments: Seeing Dragonball cosplays has always been a pleasure from the last competition and its still a pleasure to see them now. Seeing this one, wow, I bow down to you Mr. Satan as you look so real! All Hail Mr. Satan! Defeater of Boo!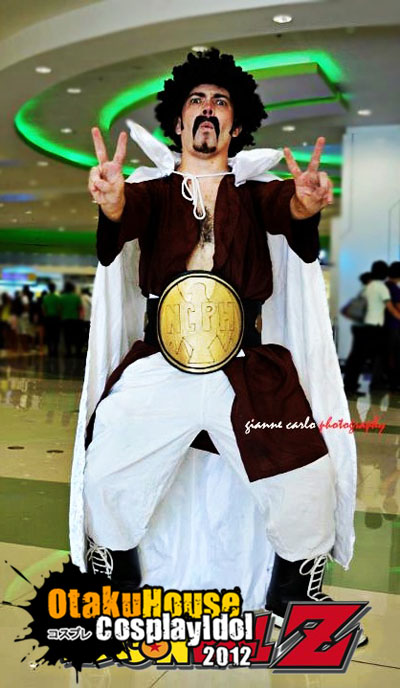 1: Ira Orduna as Azure Rathalos from Monster Hunter
Country: Philippines
Comments: Leading the rally for Asia A is this lovely warrior from Monster Hunter. When I first saw this photo, I have to say the votes spoke for itself as the picture is brilliant! It is like looking at a 3d model of the character with all those aura effects!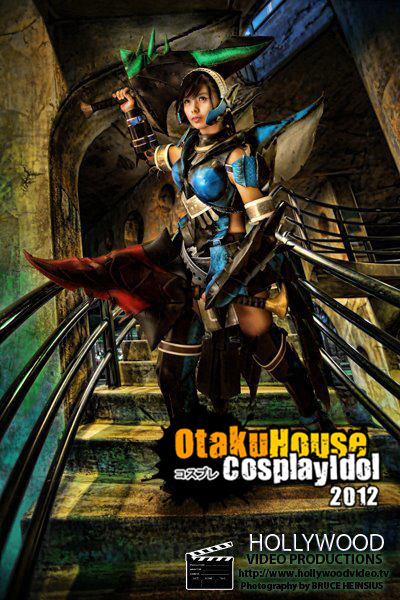 Otaku House Cosplay Idol is still accepting new entries. Click here for details on how to join the contest.