Otaku House Cosplay Idol 2012 Winners

We've shared the Top 10 rankings in all the categories of the Otaku House Cosplay Idol 2012, but here's a collated list of the Top 3 winners in last year's contest!
These winners are by popular vote based on how much the public likes their costumes, depiction and how much 'Idol Factor' the cosplayers exude. To view all contestants and finalist, go to cosplayidol.otakuhouse.com
We are in the midst of preparing for this year's Otaku House Cosplay Idol contest, so hold on to your hats, start sewing those costumes and see you at the contest soon! 🙂
Top 3 winners will be contacted within January 2013 on the prizes.
Also check out the Top 10 in each category :
Top 10 – North America
Top 10 – Europe
Top 10 – Asia Pacific
Top 10 – Latin America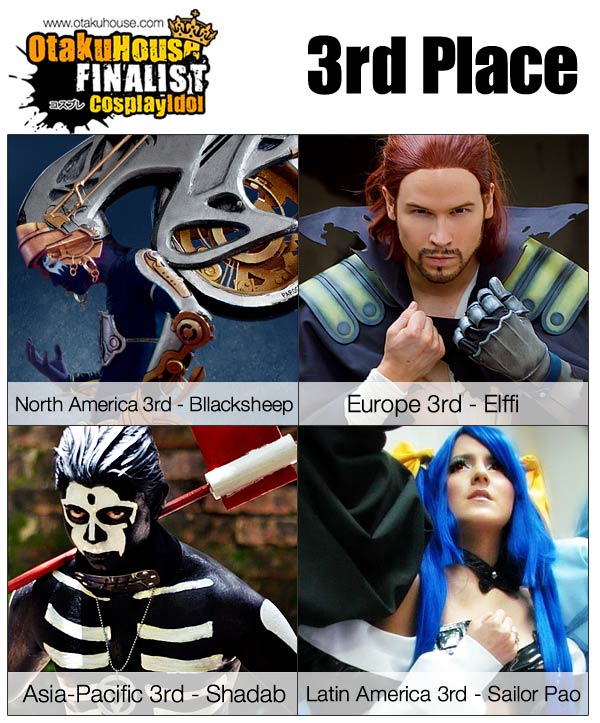 3rd Place Winners
North America – Bllacksheep from USA, Connecticut
Europe – Elffi from Finland
Asia-Pacific – Shadab Shayeree Ahmed from Bangladesh
Latin America – SailorPao from Panama
View the 2nd place and the champions of the Otaku House Cosplay Idol on the next page.