OFFICIAL! Otaku House Cosplay Idol 2011 – Europe Finalists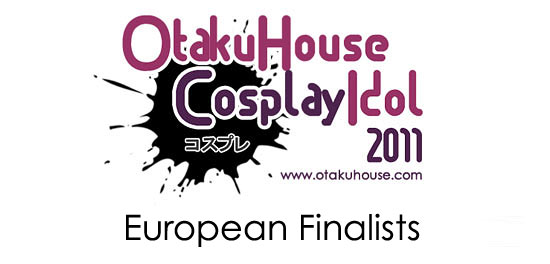 Behold the official Top 25 Finalists in the Europe category of the inaugural Otaku House Cosplay Idol 2011! These are the chosen 25 after months of voting. Finals will be held in October 2011!
A big thank you and well done to all the other contestants. You have all been awesome contestants!
If you missed joining our contest, but would still like to showcase your costume, you can still send in your photos to us! Click here for more details

And now, the Top 25!!
Otaku House Cosplay Idol Europe Category – Top 5 from Group A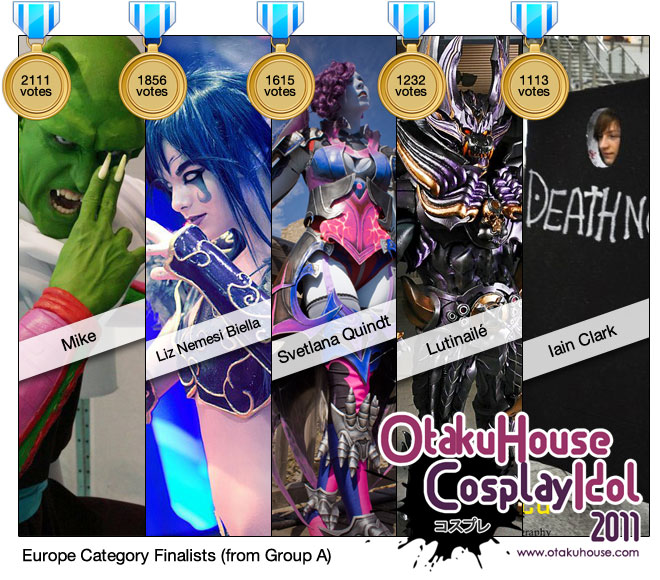 1. Mike a.k.a. La Jutte Blanche (Dragon Ball Z – Piccolo Cosplay)
2. Liz Nemesi Biella (Warcraft – Night Elf Cosplay)
3. Svetlana Quindt (Aion : Tower of Eterniy – Asmodian Gladiator Cosplay)
4. Lutinailé (Garo – Kiba Cosplay)
5. Iain Clark (Death Note – Death Note Book Cosplay)
Otaku House Cosplay Idol Europe Category – Top 5 from Group B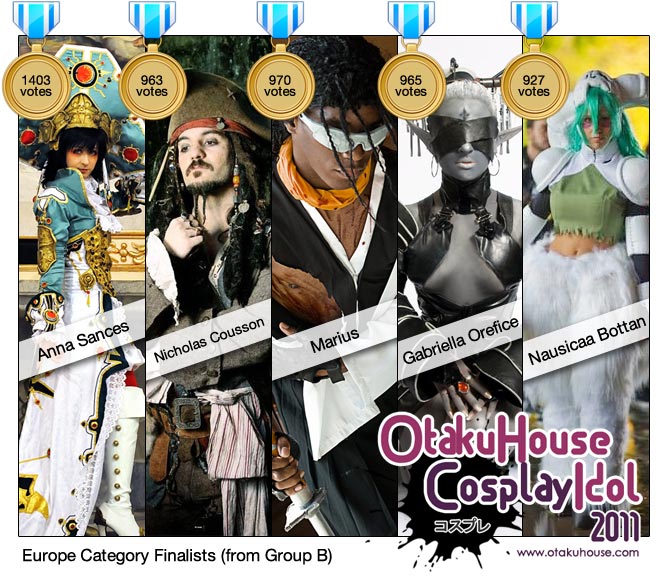 1. Anna Sances (Trinity Blood – Seth Nightroad Cosplay)
2. Nicholas Cousson (Pirates of the Carribbean – Captain Jack Sparrow Cosplay)
3. Gabriella Orefice (Lineage II – Elcadia Cosplay)
4. Marius (Bleach – Tousen Kaname Cosplay)
5. Nausicaa Bottan (Bleach – Nelliel Tu Odelschwanck Cosplay)
Otaku House Cosplay Idol Europe Category – Top 5 from Group C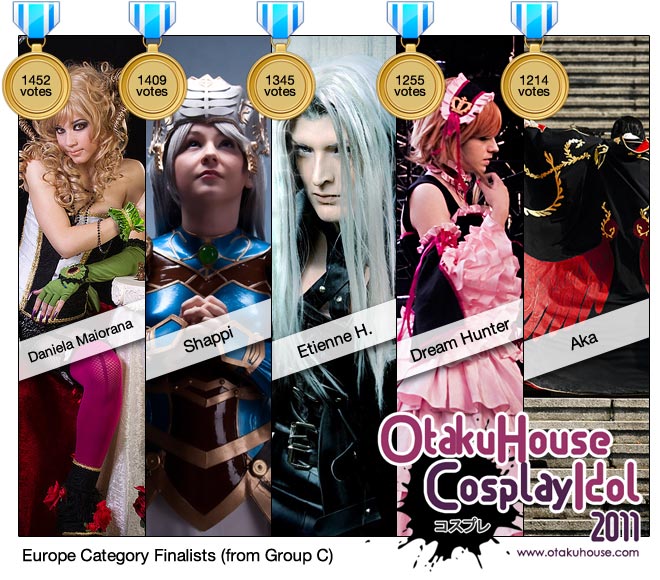 1. Daniela Maiorana (Sakizou's Art: Sign That Glitters – The Devil Cosplay)
2. Shappi (Valkyrie Profile – Lenneth Cosplay)
3. Etienne H. (Final Fantasy 7 – Sephiroth Cosplay)
4. Dream Hunter (Tsubasa Chronicle – Sakura Cosplay)
5. Aka (Code Geass – Lelouch Lamperouge Cosplay)
Otaku House Cosplay Idol Europe Category – Top 5 from Group D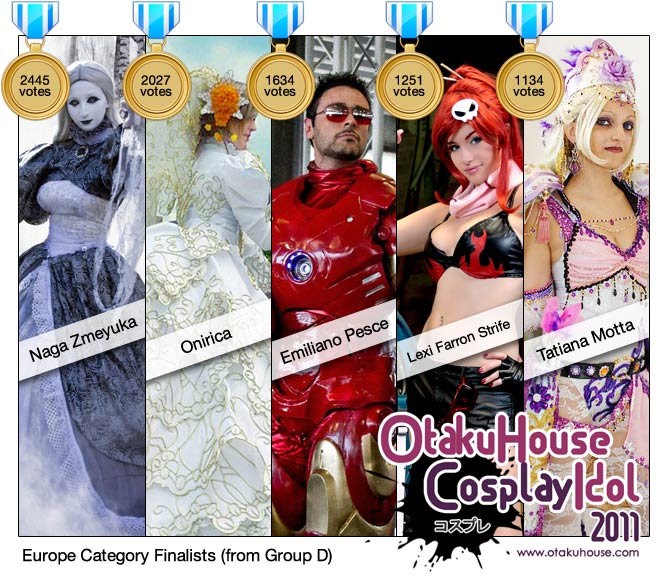 1. Naga Zmeyuka (Disciples 2 – Banshee Cosplay)
2. Onirica (Tsubasa Chronicle – Sakura Cosplay)
3. Emiliano Pesce (Iron man – Tony Stark Cosplay)
4. Lexi Farron Strife (Gurren Lagaan – Yoko Littner Cosplay)
5. Tatiana Motta (Final Fantasy IV – Amano – Rosa Joanna Farrell Cosplay)
Otaku House Cosplay Idol Europe Category – Top 5 from Group E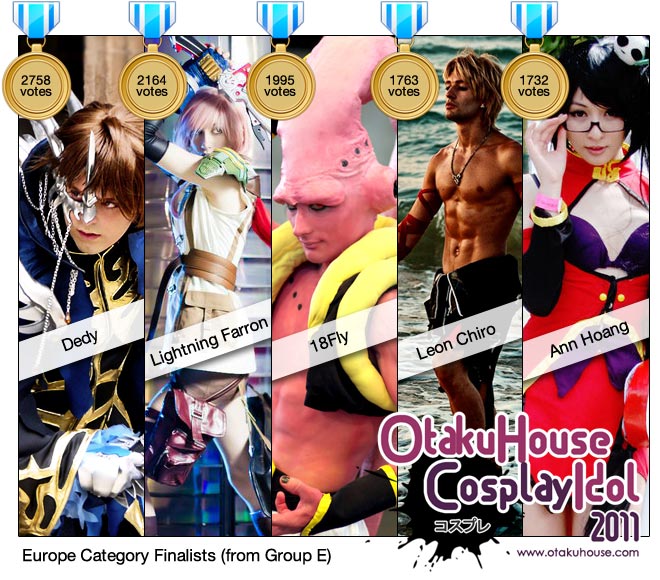 1. Dedy (Tsubasa Chronicle – Syaoran Cosplay)
2. Lightning Farron (Final Fantasy XIII – Lightning Cosplay)
3. 18Fly (Dragon Ball Z – Maji Buu Cosplay)
4. Leon Chiro (Final Fantasy Dissidia 012 \ Chaos Version – Tidus Cosplay)
5. Ann Hoang (BlazBlue: Calamity Trigger – Litchi Faye Ling Cosplay)
To view all contestants, or to view the Finalists' entries in the Qualifier Round, click here for the Otaku House Cosplay Idol 2011 Europe entries