HOT! Otaku House Cosplay Idol 2011 – South/Central America Finalists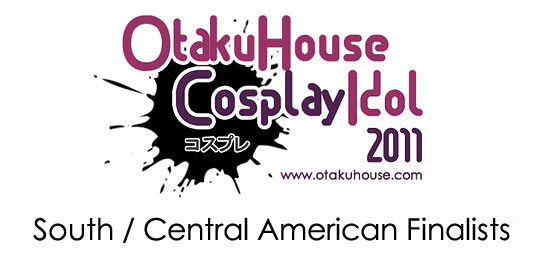 Unveiling the Top 20 Finalists in the South / Central America category of the inaugural Otaku House Cosplay Idol 2011! Finals will be held in October so expect to see more of these finalists' awesome cosplay works!
Also a big thank you to all the other contestants. You have all been wonderful participants!
If you missed joining our contest, but would still like to showcase your costume, you can still send in your photos to us! Click here for more details
And now, let's take a look at who made it to the Top!
Otaku House Cosplay Idol South / Central America Category – Top 10 from Group A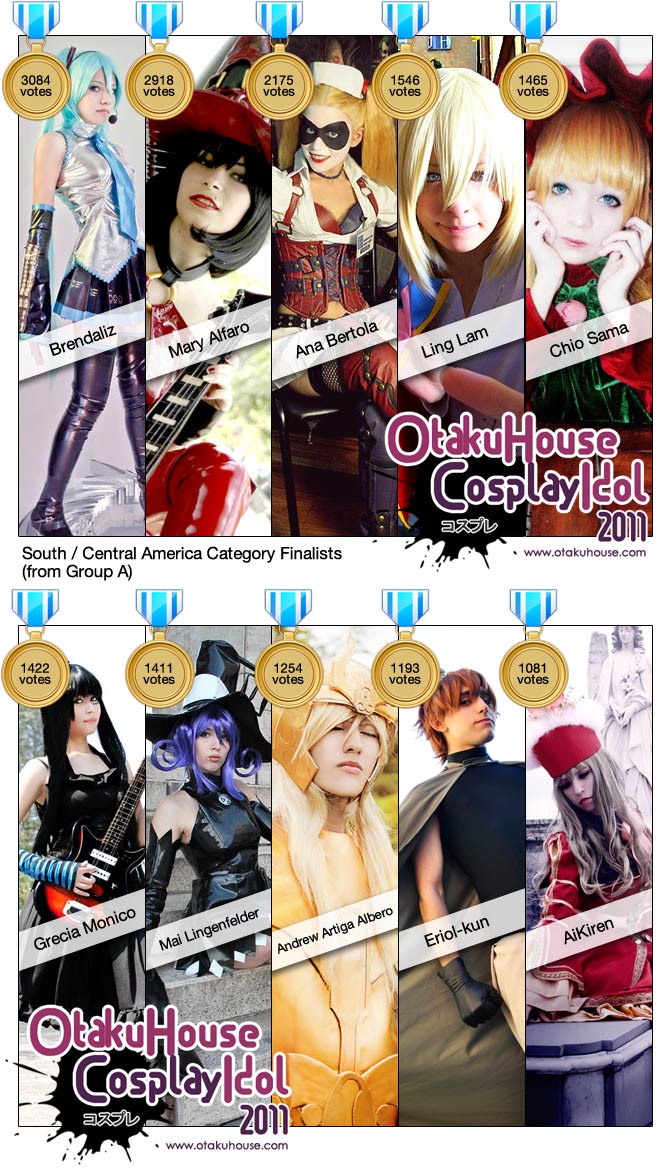 1. Brendaliz (Vocaloid – Hatsune Miku Cosplay)
2. Mary Alfaro (Guilty gear – I-no Cosplay)
3. Ana Bertola (Batman Arkham Assylum – Harley Quinn Cosplay)
4. Ling Lam (Howl's Moving Castle – Howl Cosplay)
5. ChioChii Sama (Rozen Maiden – Shinku Cosplay)
6. Grecia Monico (K-On! – Akiyama Mio Cosplay)
7. Mai Lingenfelder (Soul Eater – Blair Cosplay)
8. Andrew Artiga Albero (Saint Seiya The lost Canvas – Asmita Cosplay)
9. Eriol-kun (Tsubasa Reservoir Chronicles – Syaoran Cosplay)
10. AiKiren (Alichino – Myobi Cosplay)
Otaku House Cosplay Idol South / Central America Category – Top 10 from Group B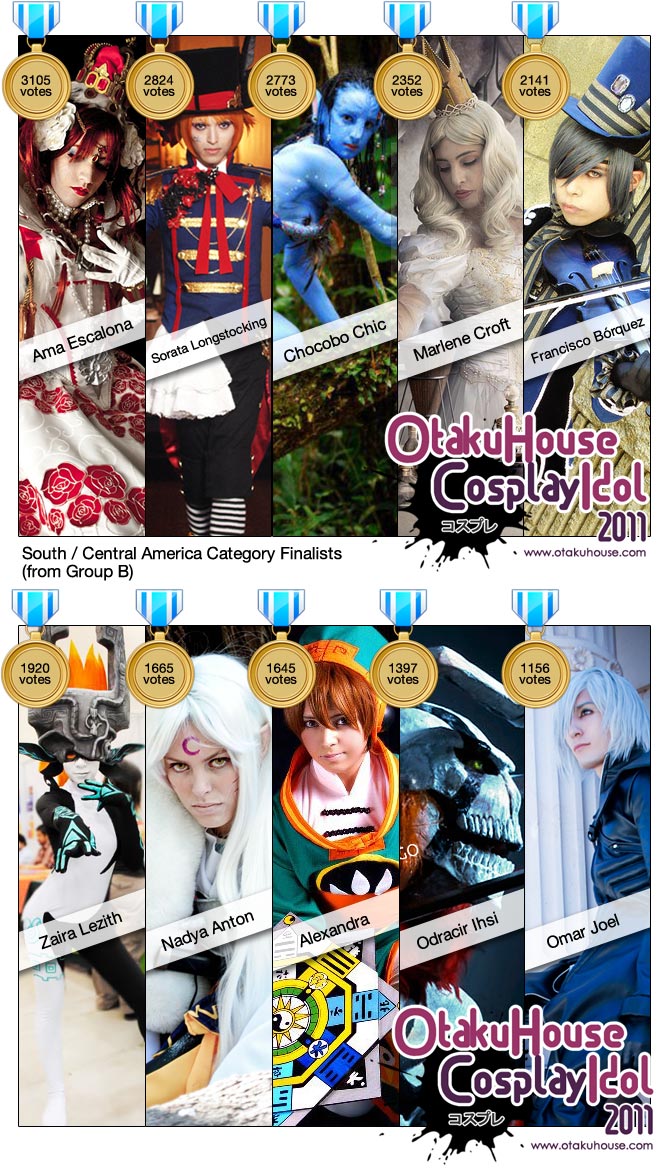 1. Ama Escalona (Trinity Blood – Esther Blanchett Cosplay)
2. Sorata Longstocking (Kuroshitsuji – Drocell Cainz Cosplay)
3. Chocobo Chic (Avatar – Neytiri Cosplay)
4. Marlene Croft (Alice in Wonderland – White Queen Cosplay)
5. Francisco Bórquez (Kuroshitsuji – Ciel Phantomhive Cosplay)
6. Zaira Lezith (Legend of Zelda – Midna Cosplay)
7. Nadya Anton (Inuyasha – Sesshomaru Cosplay)
8. Alexandra Graciela Sayuri Ernst Martínez (Tsubasa Chronicles – Syaoran Cosplay)
9. Odracir Ihsi (Bleach – Kurosaki Ichigo Vasto Lordes Cosplay)
10. Omar Joel Camargo Sandoval (Final Fantasy VII – Kadaj Cosplay)
To view all contestants, or to view the Finalists' entries in the Qualifier Round, click here for the Otaku House Cosplay Idol 2011 South / Central America entries