Cosplayers Around the World Feature : Selin Söder from Germany
3. Which is your most difficult cosplay?
KOS-MOS (Xenosaga) – I just took part at the WCS (World Cosplay Summit) in 2009 and it needed about 200 hours to finish the costume. Furthermore I spend a lot of money in it because of the armor and expensive fabric I used. I never did such a complex costume before but it was totaly worth it. 🙂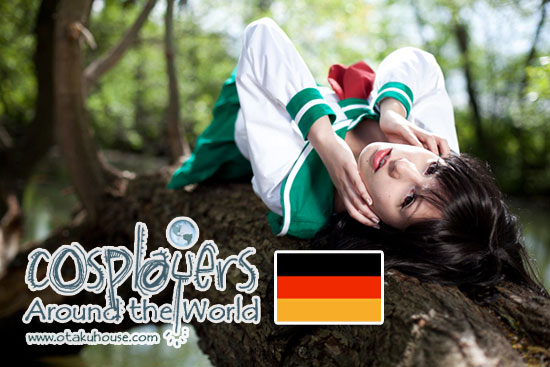 4. What is your most memorable cosplay?
For the most memorable cosplay I would choose my Ayanami Rei Plugsuit. I always loved that character and did a couple of versions of her, but the plugsuit was my favourite. I sewed it as my third costume and really love it! I also build the Lance of Longinus for that (editor's note : picture in gallery below).
5. What is your next cosplay project?
I will make 3 Cosplays for the next convention in June which will be Taokaka (BlazBlue), Mahoro Andou (Mahoromatic) and Rena (Elsword) [->for a competition].
6. Tell us about some memorable experiences in your costume making.
I just have to say the time scheduling xD. Well it's always with the things I don't expect to be time-consuming are the ones who need most of my time.
7. What are some advice you would like to give to cosplay newbies?
Please never forget it is about fun! It supposed to be a hobby and not your life. 🙂



More Cosplay Photos of Selin Söder