Totoro is stuck in the rain. Again.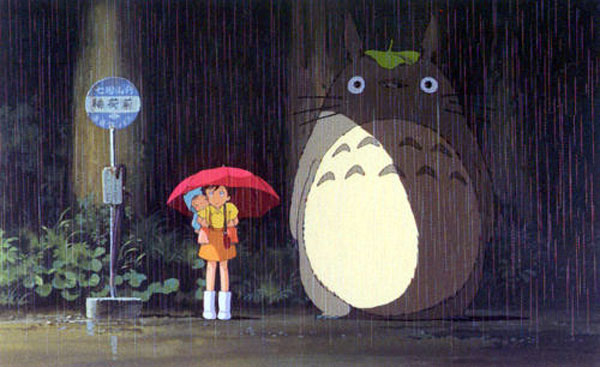 We are ALL familiar with one of anime history's best moment where Totoro appeared beside Satsuki and Mei at the bus stop in Hayao Miyasaki's classic anime movie "My Neighbour Totoro".
Now guess who's stuck in the rain again?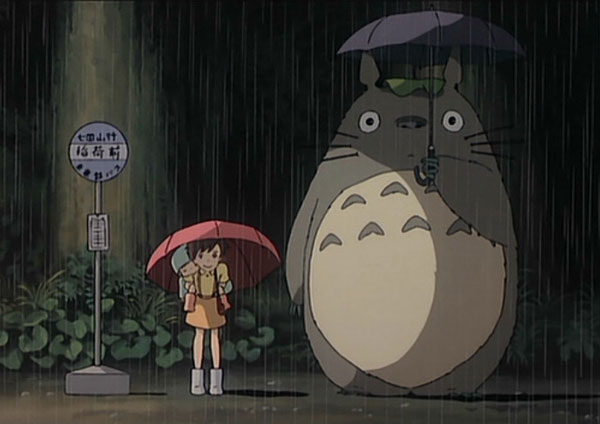 There's a proper shelter this time, though it seems pretty crowded in there. And is that Satsuki's umbrella or did some other kind soul help Totoro out?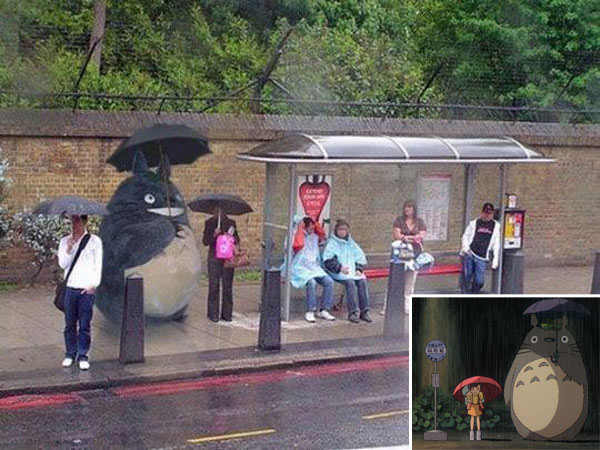 Now all we need is the Catbus to come rolling along.

*This picture was found randomly; Google-style. If you know the owner of the photo or the activity/ event behind this poor Totoro, do email us at iwanttoblog[@]otakuhouse.com so that we can credit accordingly.