10 Best Anime Shows to Binge Watch on Netflix in 2017
A lot of us find ourselves devouring everything on CrunchyRoll, only to forget that Netflix can be a great source for anime.
Netflix has done an amazing job with some of their Netflix originals lately, and this holds true for anime as well.
A note about what "Netflix Original" really means:
For some shows, this means Netflix actually produced the show. For others, and this is especially true for anime, a Netflix Original can also be a show for which Netflix has paid to have exclusive showing rights in North America. For anime, they often work in conjunction with Polygon Pictures. If you're in the US, Netflix is the only place to watch many of the shows below.
Check out these top ten anime shows to binge watch on Netflix right now!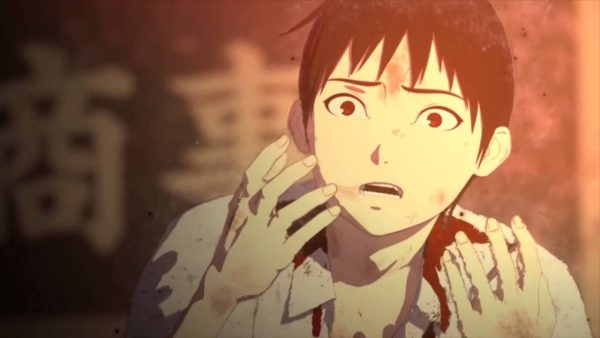 Ajin
Netflix Original
2 Seasons – 26 Episodes
Ajin is about a high school student who discovers, rather painfully, that he is immortal after being hit by a truck. Immortal Ajin are supposed to be a protected kind, but the government uses them instead for gruesome and agonizing experimentation. Kei, the newly-discovered high school Ajin won't let them keep him for long. He's got a generally sociopathic attitude, and sometimes he's outright conniving Although he cares little for others in general, some people hold a special place in his heart like his best friend Kaito, although he tries to keep his feelings buried deep.
The show has netted extremely good ratings, and in October 2016, a new season was released exclusively on Netflix. Ajin has been so well-received, in fact, that there's a live-action movie set to release on September 30, 2017.
Personally, this is my number one anime on Netflix, hands down.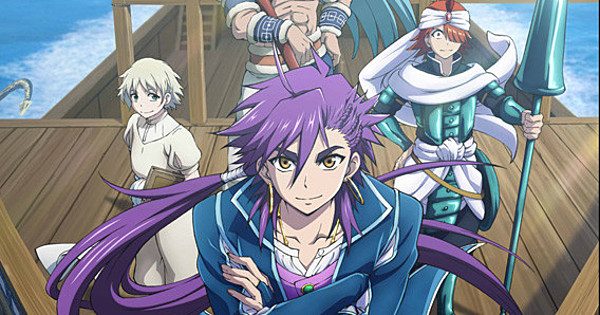 Magi: Adventure of Sinbad
Netflix Original
1 Season, 13 Episodes
Magi: Adventure of Sinbad is another Netflix exclusive anime. It's a prequel to Magi: The Labyrinth of Magic and follows Sinbad through loss, victory, bravery, and discovery of his true origins. It's hard to say much about this anime without giving away the story if you haven't watched both this and the main series. Let's just say it's filled with Djinn, legend, and heartfelt drama.
Both Magi series on Netflix are well worth a binge-watch. The series has been loved enough that Magi was adapted to game form for the 3DS.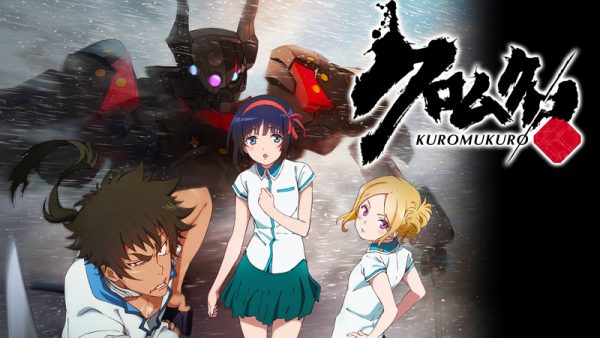 Kuromukuro
Netflix Original
2 Seasons – 26 episodes total
If you like Mecha style anime, then Kuromukuro is for you. You won't find this one outside of Netflix. Kuromukuro is filled with sci-fi elements such as aliens, mecha, cryostasis, drones, and biometric synchronization.
Kuromukuro also has a deep, woven plot that incorporates politics and what happens when old foes awaken. At 26 episodes, Kuromokuro is a binge-watch addiction waiting to happen, especially if you like sci-fi meets Japanese culture.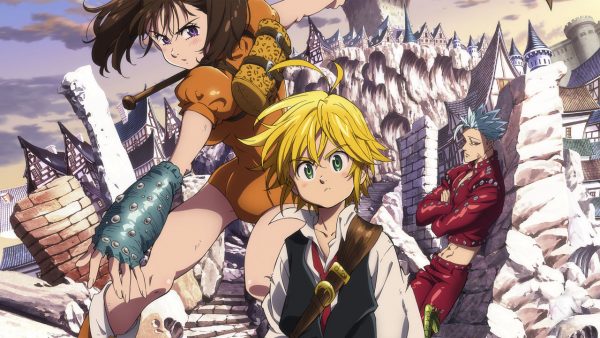 The Seven Deadly Sins
Netflix Original
1 Season, 24 Episodes
The Seven Deadly Sins is a hilarious ride, and the English dubbed version is Netflix exclusive. However, for all those Otaku who can't imagine watching without subtitles, Netflix provides an option for English subtitles as well.
This anime is very traditional in its setting, with places like "The Forest of White Dreams." In one sense, this show is very light-hearted and its humor is unmatched as far as Netflix anime is concerned. In it, the Holy Knights fight the Seven Deadly Sins on a wild adventure filled with clashing personalities, awkward situations, and joking abound.
Knights of Sidonia
Netflix Orginal
2 Seasons – 24 Episodes
Yet another anime exclusive to Netflix (and actually their first original), Knights of Sidonia is a distant-future sci-fi mecha anime that utilizes advanced weaponry systems, cloning, and immortality in its storyline. If giant robots and disruptive innovation along with massive, humanity-wide conflict with another nearly indestructible race suit your tastes, Knights of Sidonia will have you binge-watching until the end.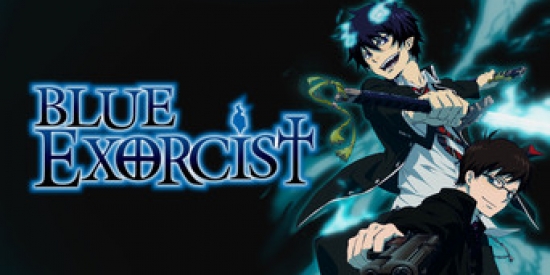 Blue Exorcist
1 Season – 25 Episodes
Blue Exorcist is an all-time favorite anime on my list. Although it's not exclusive to Netflix, they almost always keep the full 25 episodes among their streaming choices.
This anime has a supernatural, demonic story about twin brothers who are the son of Satan himself and the quest to defeat him through exorcism learned from True Cross Academy. Of course, when you enroll in a school for exorcists as a demon spawn, things are bound to go awry.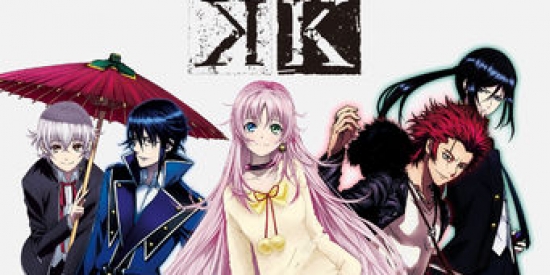 K
1 Season – 13 Episodes
Otherwise known as K Project, K is an anime filled with mystery, murder, and intrigue. A normal student's life is turned upside down by a murder, hunts to find the true killer go underway. But nothing is that easy—K is filled with twists and turns that will keep you enthralled until you just can't help but click "Still Watching."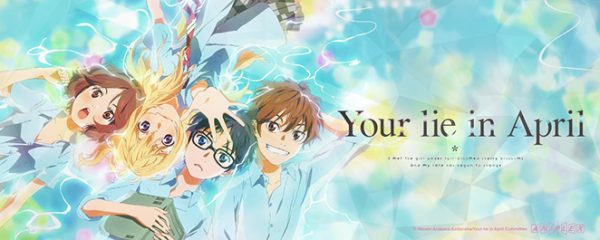 Your Lie in April
1 Season – 22 Episodes
Your Lie In April is for those Otaku who feel emotions the deepest and those who wish they could feel again. With strong musical elements to the storyline, Your Lie In April touches on topics that run deep like abuse, mental illness, loss of passion, and the power of friendship.
This a perfect anime to binge-watch when you need a good cry and, conversely, when you need to remember that there's good in the world and people who care.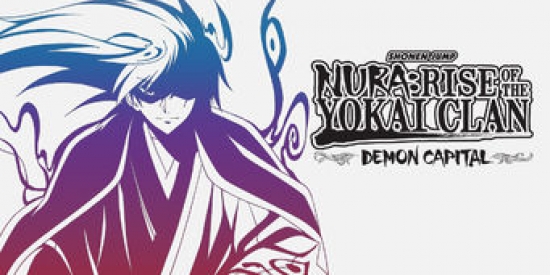 Nura: Rise of the Yokai Clan – Demon Capital
1 Season – 13 Episodes
Nura: Rise of the Yokai Clan – Demon Capital is a coming of age story as a junior high student comes to understand his true calling and place in the world. It's full of suspense and action and, as you might suspect from the title, a supernatural bent. However, it does not exclude humor.
This anime is a great blend of normal life, traditional Japanese culture, and, of course, demons. All of these elements play off of one another seamlessly to create a story that will have you clicking "Next Episode" before the timer counts down.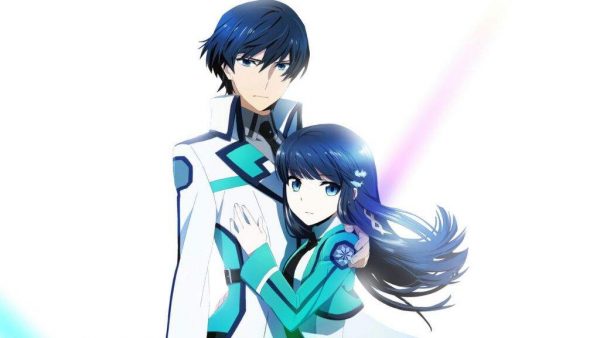 The Irregular at Magic High School
1 Season – 26 Episodes
The Irregular at Magic High School is a light-hearted anime that technology and magic. They aren't warring forces—in fact, they complete one another to set the stage for a completely addictive anime. There's a lot of story here and a lot to grasp as far as the mechanisms involved with magic. The complexity, loveable characters, and the feel-good overcoming of obstacles will make for a pleasant binge-watch when you don't feel like watching anything too heavy.
What other anime on Netflix do you recommend? Tell us in the comments!