Otaku House on Mediacorp Squirks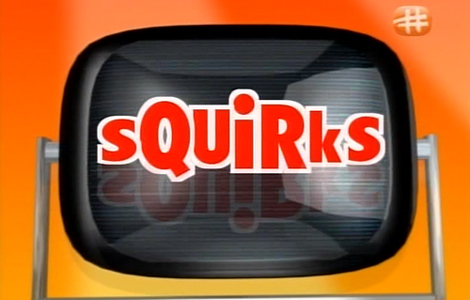 Otaku House was featured in the cosplay section of infotainment variety show "Squirks". The program was hosted by actor Hossan Leong and aired on Mediacorp Okto Channel in November 2008. Once again, sorry for the late post, but here are some screenshots of the programme. More pictures can be found on Otaku House Facebook Page!
Principal Photography at Otaku House. Hossan Leong looking at Kyon costume from "The Melancholy of Haruhi Suzumiya" :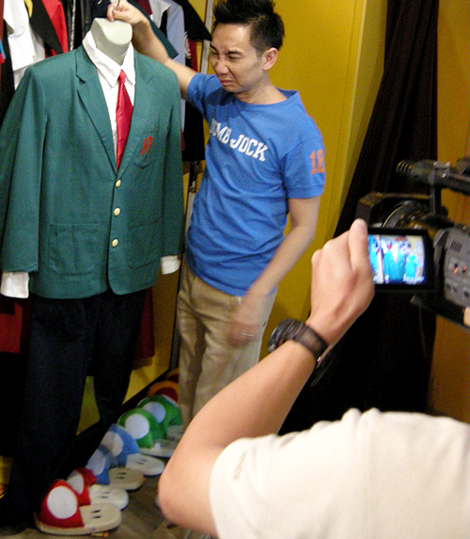 Principal Photography at Otaku House. Crew shooting "Vampire Knight" Night Class female school uniform :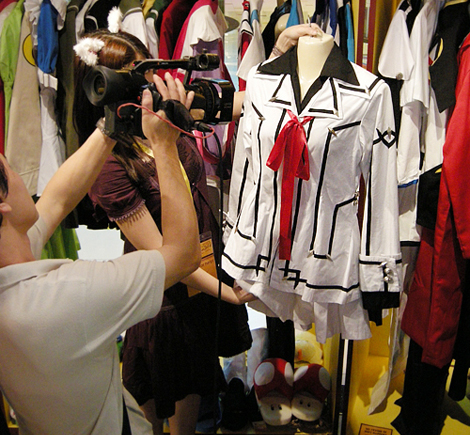 Screenshots from "Squirks". Opening Introduction on Squirks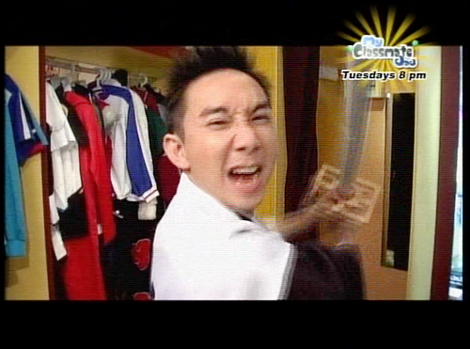 Pretty cosplayer, Ferlyn, bringing Hossan Leong to Otaku House: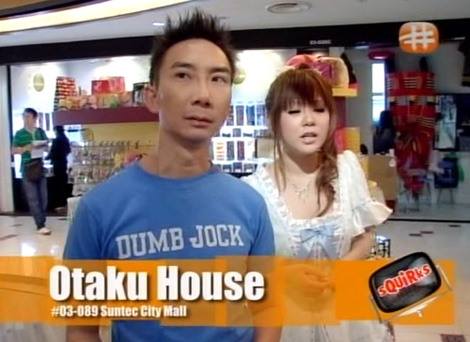 Ferlyn browsing costumes at Otaku House :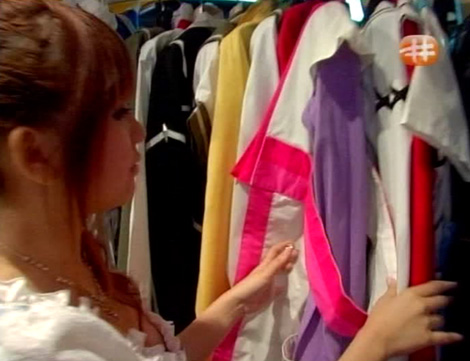 Hossan Leong dressed as Naruto, ready to fight.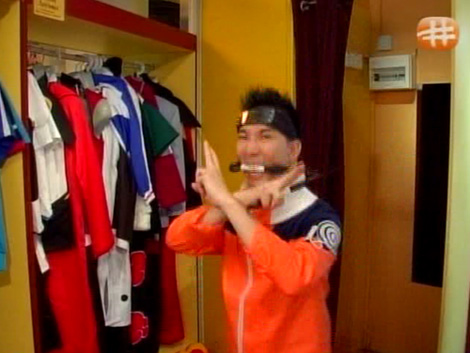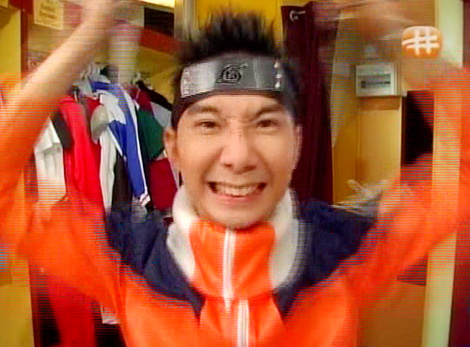 Hossan as a shinigami from "Bleach", ready to slay some Hollows with his zanpakuto.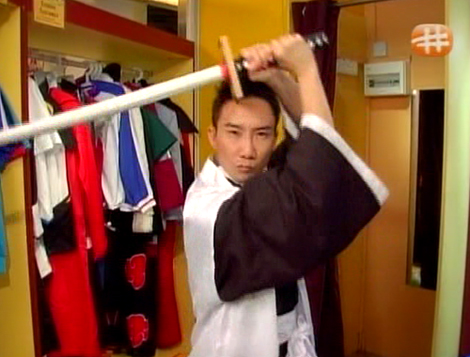 "Prince of Tennis" jersey and Ryouma's signature cap.
Monkey D. Luffy from "One Piece". Hossan's favourite.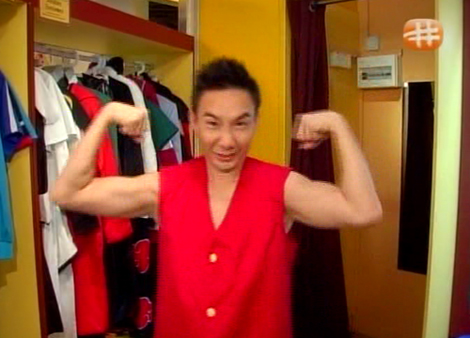 Final scene in cosplay section on "Squirks".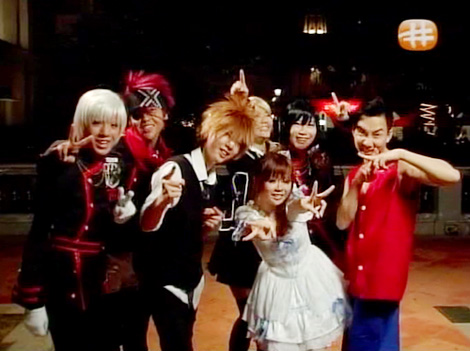 More photographs and screenshots on Otaku House Facebook!