Sneak Peak of Otaku House Booth at STGCC 2009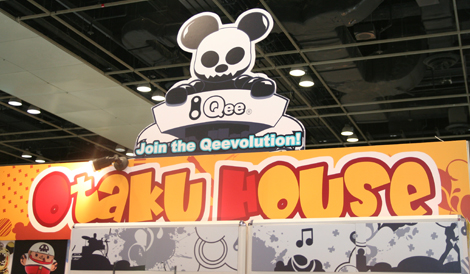 Updated on 15/8/09
These are some photos on the Otaku House booth (H01) at STGCC during the preview night. Come down to Suntec City if you have nothing to do and enjoy our once in a lifetime offers this weekend.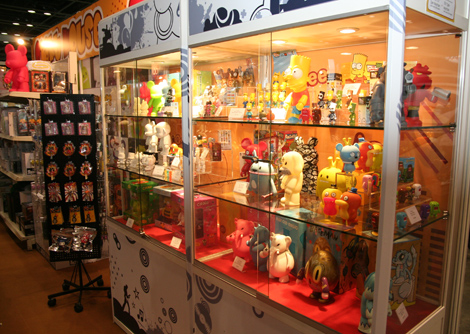 Visit these cute Qees before they disappear!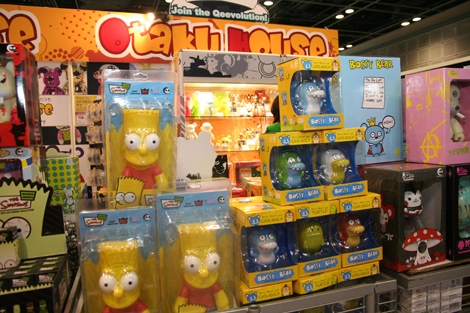 Bart Simpson in bristol packs.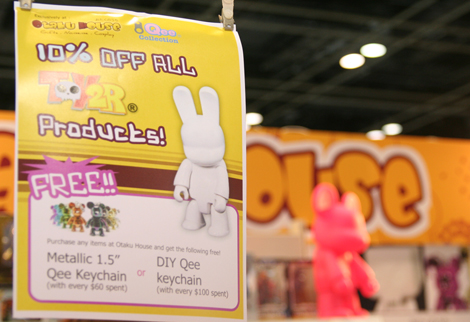 Grab these discounts only at the Otaku House Booth at STGCC (Suntec City) this weekend!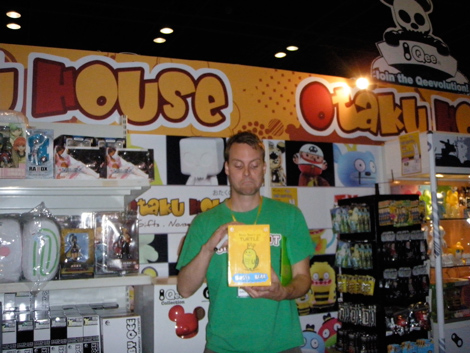 David Horvath and his Bossy Bear at the Otaku House Booth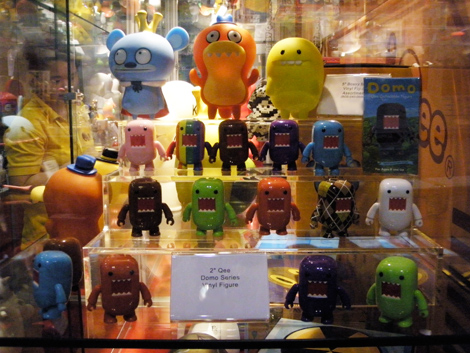 Each Domo Qee blind box has a body part of a transparent Domo, find all the parts to assemble a full Domo!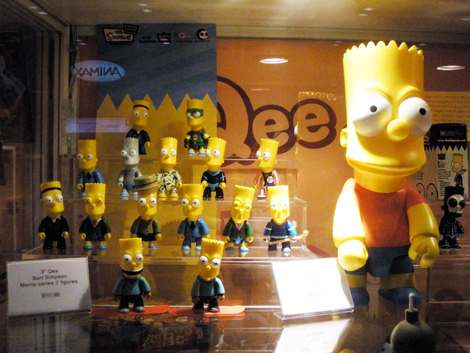 Bart Simpson in various disguises.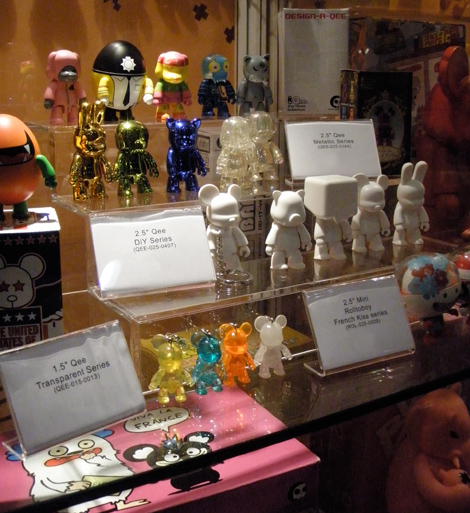 2.5″ Qee Dalek Spacebot series and various other Qees.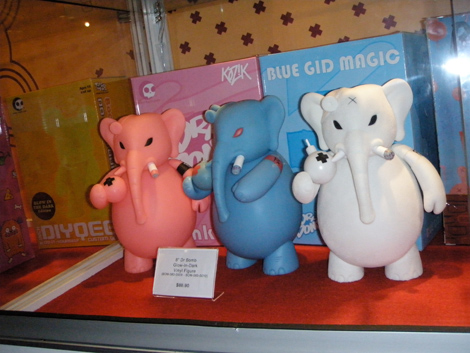 Kozik Dr Bomb. The white version has fur!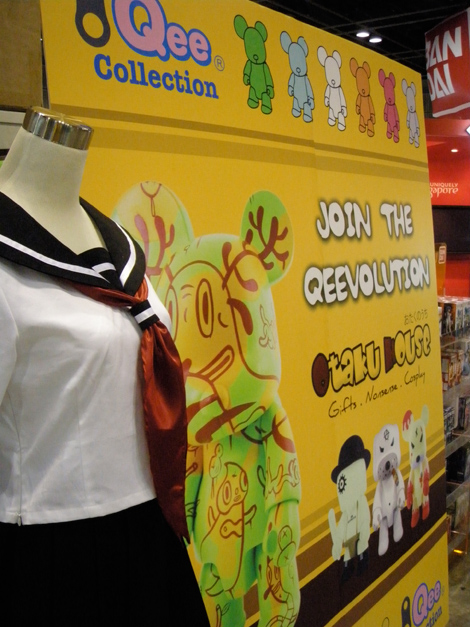 Summer version Jigoku Shoujo (Hell Girl) costume beside the 'Return of Qee' poster.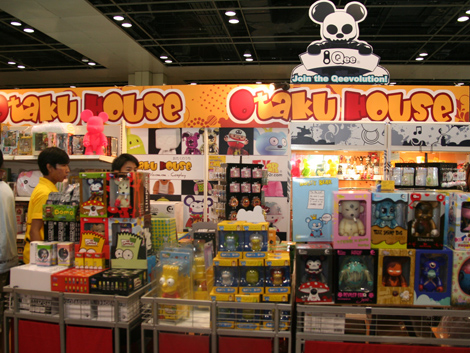 A shot of booth H01 during the preview night shot at STGCC 2009.