Customized Qees at Otaku House – Free DIY Qee Given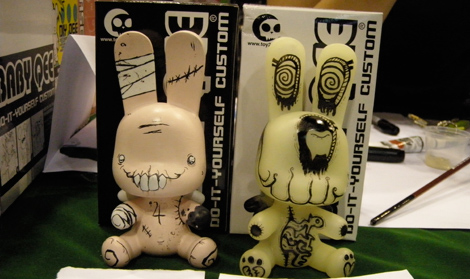 We gave out free 3.5″ Qees during STGCC 2009 to anyone who wanted to paint on them! Look at how the blanks are turned into cool personalities by those brave enough to pick up the challenge.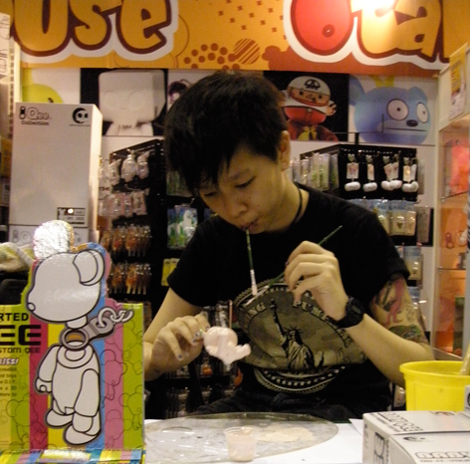 Our first participant, Gwen, hard at work on a BuneeQ.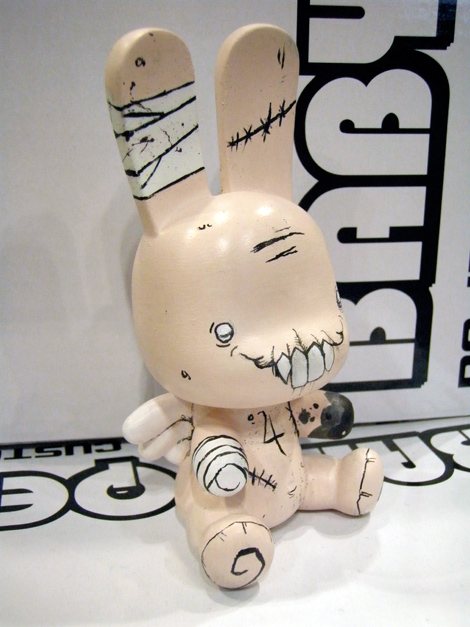 Say hi to the bandaged BuneeQ.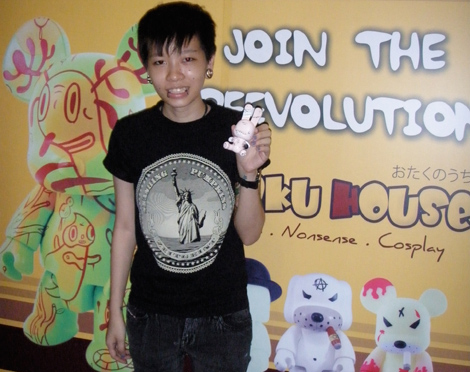 Presenting the finished product.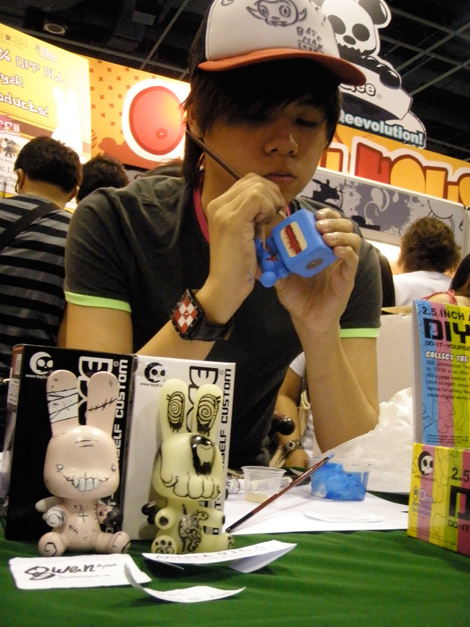 Another participant hard at work with his customized BoxeeQ Qee.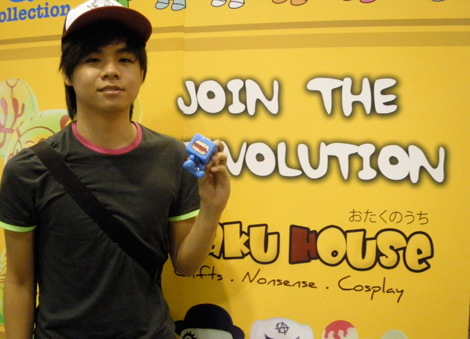 James looks proud of his work!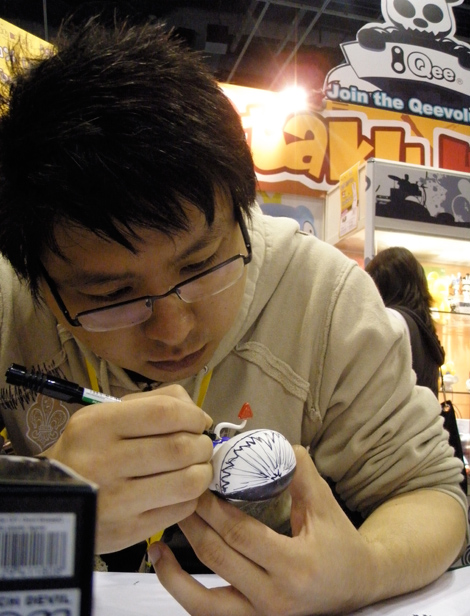 Another artist drawing on the ToyerQ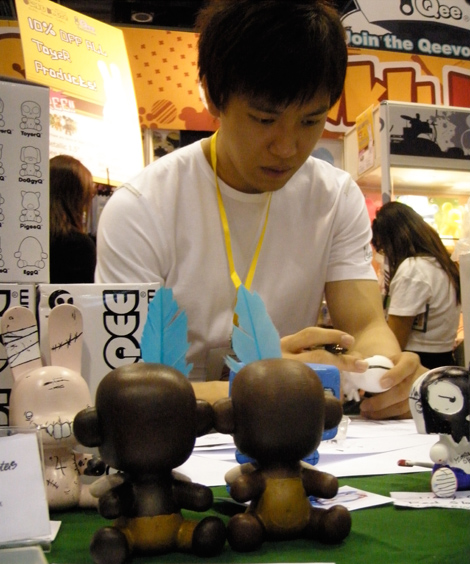 Willie drawing on his Devil ToyerQ. He told me he is creating his version of the Monkey God.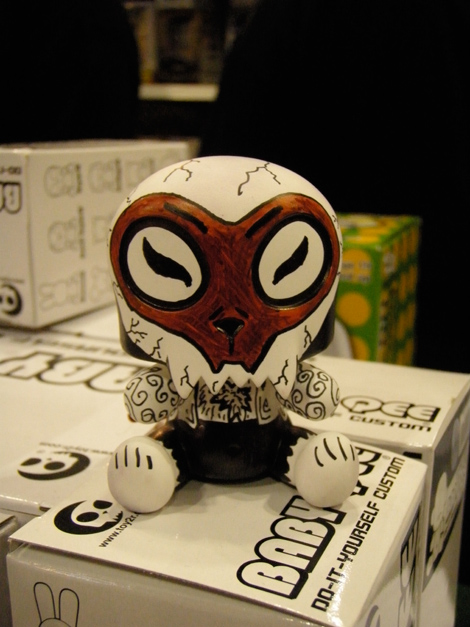 Willie's completed Monkey God customization.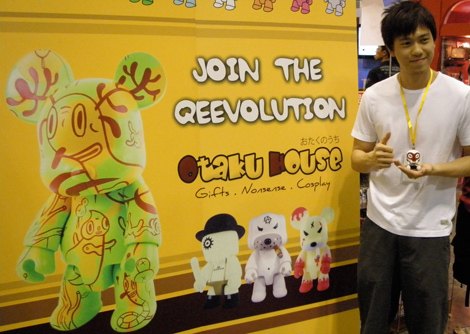 Say cheeze..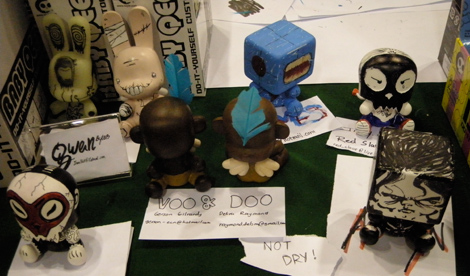 After a hard day's work. Create your own Qee today!