Cosplayers Around the World Feature : Zhel from Philipines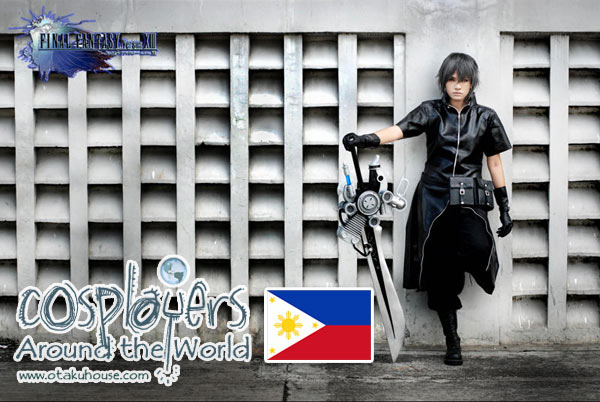 4. Which is your most difficult cosplay?
The most difficult cosplay I had so far was my Erza Scarlet: Lightning Armor. I do love Erza so much that I was truly anticipating to cosplay her but it was my first time to wear an armor-type cosplay. I thought it was easy to do but goodness! was I wrong! Wearing an armor isn't a dandy stroll in the park. You really need to work with your costume at the same time be in character. That cosplay gave me a lesson for my future cosplay plans ahead.
5. What is your next cosplay project?
My next cosplay would be a secret for now but it would be a semi-armored one.
6. Tell us about some memorable experiences in your costume making.
I don't really make all of my costumes by myself. I do get help from friends and with my personal seamstress. The costume in which I did a lot of sewing, patching and making the accessories was with my Noctis cosplay. I was so busy with work at that time so I had to sleep late to finish the costume. I had learned a lot of new stuffs when I made the costume and despite the sleepless nights,I was able to finish the costume just in time for the event. I was also thankful to my friend, Kevin Alfoja who made the sword. He really did an awesome job with it.

7. What are some advice you would like to give to cosplay newbies?
Learn the real nature or culture of cosplaying. Learn your character well and portray him/her/it with heart but most importantly don't forget to have FUN most especially when you're with your wonderful friends/companions. Inspire and share your love for your hobby without shame. Always thank those who have helped you out with your cosplays and with your everyday life most especially The BIG GUY up there, your loved ones,family, friends and supporters. Just put into heart and passion the things that you truly love to do and everything will be ok~

More Cosplay Photos of Zhel