OFFICIAL RESULTS!! Otaku House Cosplay Idol 2011 Winners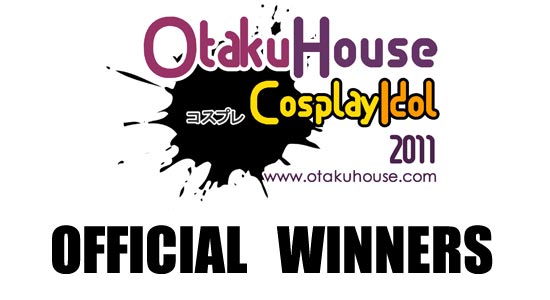 The epic cosplay contest has finally come to a close! Most of you will already have counted the votes and know who the winners are by now. But here's the official results of the Top 3 places!
In my opinion, everybody who joined the Otaku House Cosplay Idol 2011 are winners! We've all made so many new friends, gave our cosplays more exposure, got many constructive feedback, and most important of all, we had lots of fun! Thank you to the over 4200 contestants and all the voters who have made the journey with us on our first Cosplay Idol contest. Thanks for all your support and for making this contest a successful one!
We're getting ready for the Otaku House Cosplay Idol 2012 already. We've learned alot from this year's contest, and we promise next year's will be an even more epic battle!
Top 3 winners will be contacted by next week on the prizes.
Also check out the Top 10 in each category :
Top 10 – North America
Top 10 – Europe
Top 10 – Asia Pacific
Top 10 – Latin America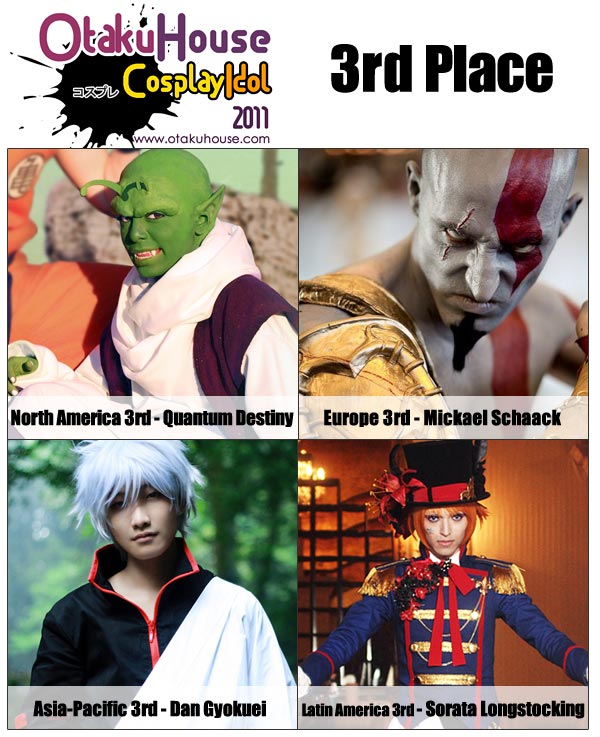 3rd Place Winners
North America – Quantum Destiny from Canada
Europe – Mickael Schaak from France
Asia-Pacific – Dan Gyokuei from Vietnam
Latin America – Sorata Longstocking from Mexico

View the 2nd place and the champions of the Otaku House Cosplay Idol on the next page.