Box / Cube space for rent at Otaku House Suntec City Singapore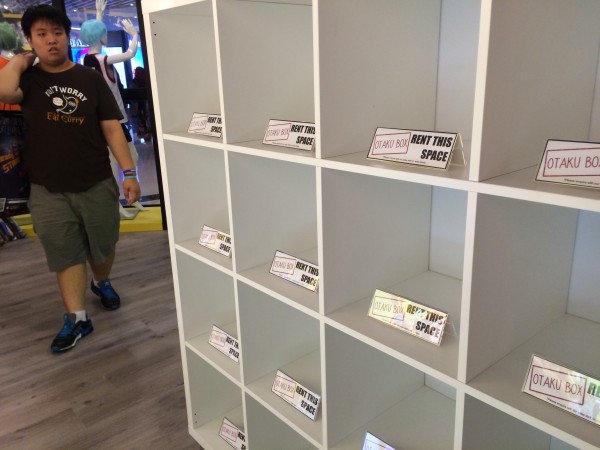 Otaku House is back at Suntec City Singapore and  we are renting out box spaces at our newest store. We are currently looking for leasers and registration starts immediately. Enjoy a 15% discount off the Otaku Box if you sign up now.
Otaku Box is a concept anchored by Otaku House, and our customers love anime gifts, collectibles, and cosplay. Contrary to other stores where human traffic is always a problem, you are ensured that the Otaku Boxes always enjoys targeted human traffic; all our stores are located in popular areas and we will have a captive audience who already shop at our store.
Furthermore, to ensure that every single Otaku Box renter enjoys brisk sales, we are selective on the merchandise you place in our stores. We accept toys, collectibles, gift items, trading cards, fun wacky novelties, accessories or Japanese themed anything.
If you have enquiries, do submit a short description or photos on your items to help[@]otakuhouse.com and we will revert back to you.
About Otaku Box 
Are you looking for a place to display your merchandise? Do you have any old toys and collectibles which you want to sell? Are you trying to sell something on Carousel or Chiibi.com and want to choose somewhere central where customers can simply collect your items?
If you are any of the above, then Otaku Box is what you are looking for!
Here's a solution. Rent our cube showcase and display your merchandise. We'll take care of the rest.
Rental starts from only $45 per month, no registration fees.
As we are currently having our soft launch, there is a 15% discount on rentals currently.
(New) Otaku Boxes at Suntec City
– Suntec City Otaku Box Price Plan
– Suntec City Otaku Box Application, Terms and Conditions