[Rankings OHCI 2012] Top 25 Cosplay in Asia Pacific Album B – August 2012
10: Gladys Gay Ayuste as Guardian/Defender from Shaiya
Country: Philippines
Comments: Simply breathtaking as the eyes alone depict a defender. I actually thought you look like Angelina Jolie through that eye expression alone! I also love how your armor shines. The metal looks as if its forged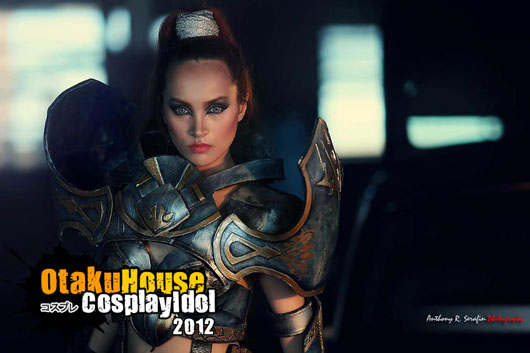 9: JiaEn Michaelis as Kagamine Rin from Vocaloid
Country: Singapore
Comments: From the other versions of Rin, we go to the original image of this bubbly Kagamine twin! Simple but definitely a Rin-must. Hope you do this in another background 😀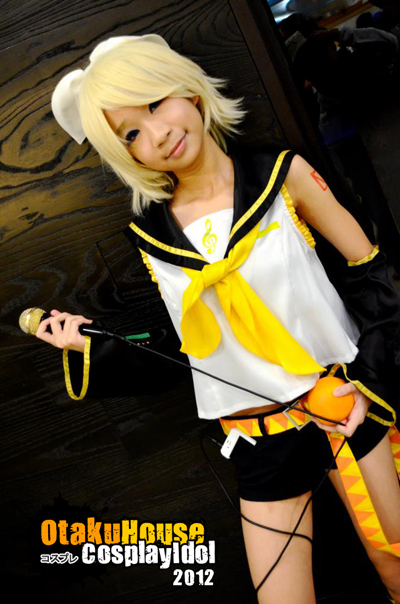 8: Louie Ando as Gundam RX-93 NU from Gundam
Country: Philippines
Comments: Its like seeing the Gundam monument back in Nippon! The detail is excellent, plus since this is mostly one of the old models from the 70s Gundam series, its a rare cosplay you cant help but love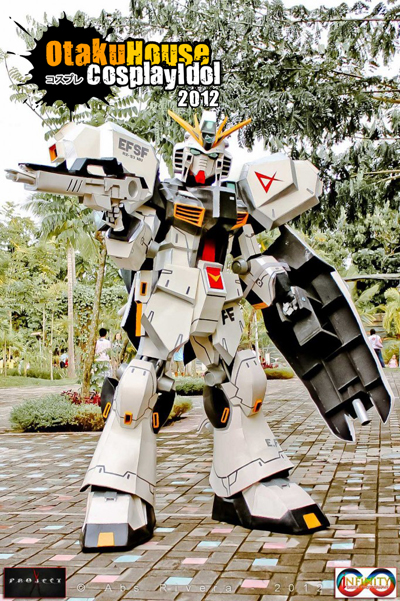 Tied to 6-7 Lawliet as Tender Shall from Dream of Doll
Country: Singapore
Comments: Another old face in the competition but this Singaporean cosplayer takes in a very rare cosplay as she does one of the faces of Dream of Doll for her entry. I actually want to buy this doll but the prices are straight off! What I like about this photo is that it gives you the original DoD concept which is a bit goth but it still tells you a story. Shall is one of my favorites from the series ^^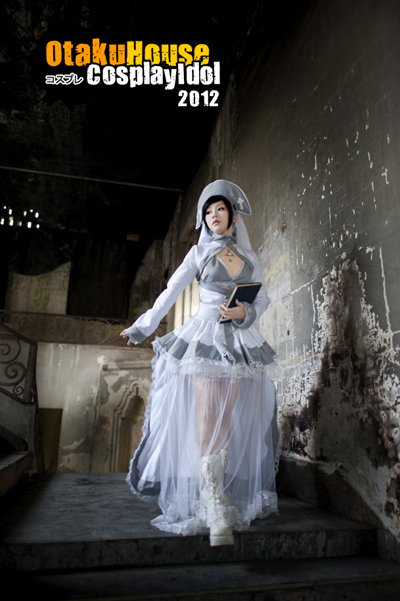 Kyn as Rin Kagamine from Vocaloid
Country: Philippines
Comments: Nice steampunk props you got there! It really embellishes the series' version. Location wise, while I find the location truly familiar, it would look good if you had walking people too and then you're the one in focus (like the TWEWY scenes in Shibuya) ^^ Hope to see more from your Rin cosplays in the future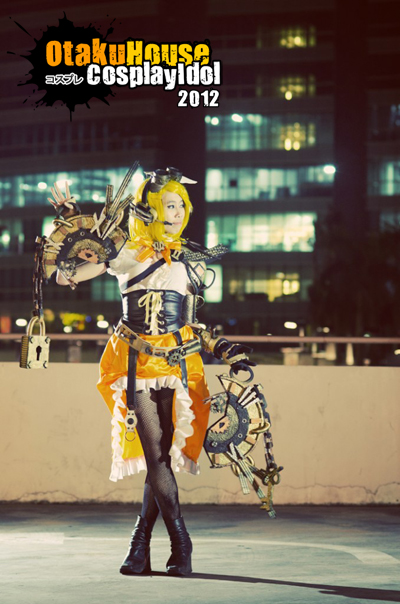 5: Cagalli Yula Zala as Julchen Beilschmidt (Female Prussia) from Nyotalia
Country: Philippines
Comments: This photo would have fit for a portrait of Prussia which you would see if you visit those royal portrait galleries in the Louvre. She looks like a dignified warrior, not afraid to show her scars from battle.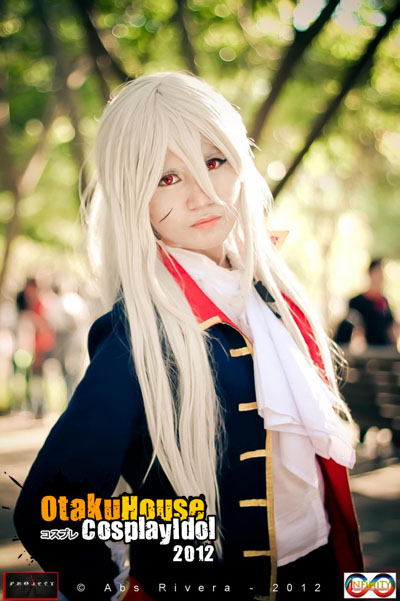 4: Momo Umehasu as Hana from Gate 7
Country: Vietnam
Comments: Like her name implies, as beautiful and graceful as a flower blossoming in spring. I fell in love not only with the costume and set up, but I love the photo entirely because you are seeing a full-fledged Yamato Nadeshiko enticing you to come to her.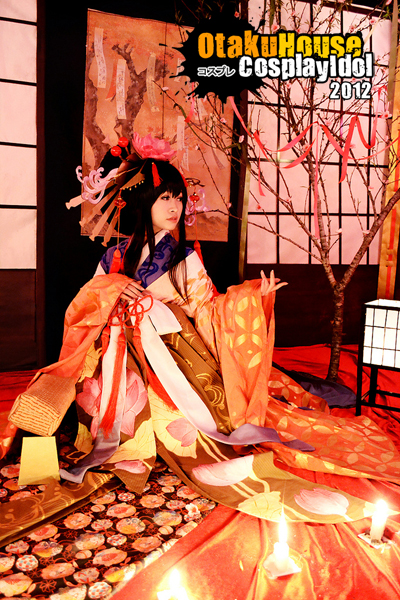 3: Edward Amparado as Shion Kaito from Vocaloid: Madness Duke of Venomania
Country: Philippines
Comments: The first thing I like with this photo is the background, especially the white parts since it gives you emphasis of wings or mist as if the light is giving him spotlight. I also like the expression because it gives you those somewhat freakish feeling when someone hands you something scary… in this case, someone's hair…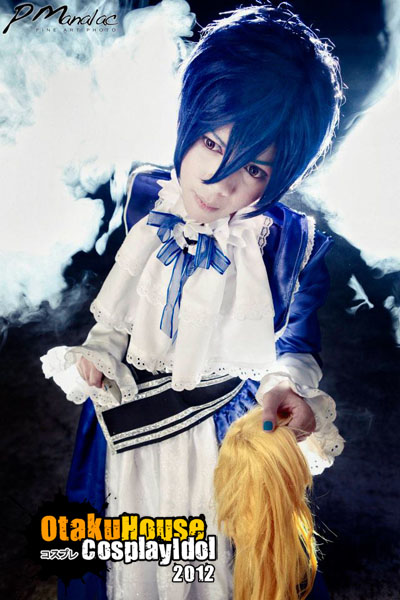 2: Stein Vivero as Sesshoumaru from Inuyasha
Country: Philippines
Comments: Inuyasha's Niisan and the Dog Demon enters the fray with his seemingly unusual photo. While I have to admit this is one of the epic cosplays I have seen for this character, would have been nice to see good old Sesshoumaru facing the camera. Nonetheless, this photo makes me think Sesshoumaru-sama does not want to let his fangirls get his photo. Nice facial expression as well.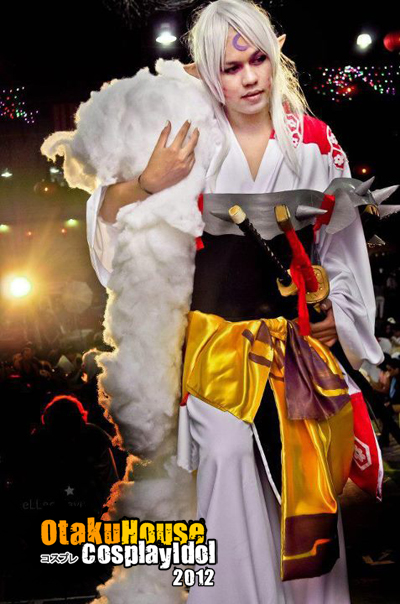 1: Vincent L. Estapon as Cloud Strife from Kingdom Hearts
Country: Philippines
Comments: Leading the second block from the Asia Pacific group is one of the iconic faces of the FF series. Looking at this makes me thing this is like a mix of Cloud's KH1 costume, Vincent's claws and Cloud's pose for Crisis Core. I would like to see this cosplayer do this cosplay with the cloak because that would totally boost this photo. Excellent job!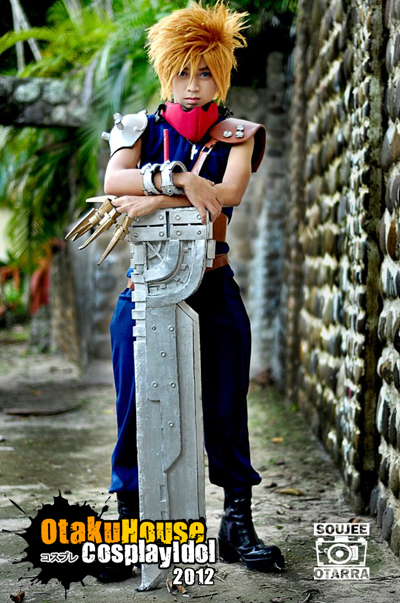 Otaku House Cosplay Idol is still accepting new entries. Click here for details on how to join the contest.