Great Singapore Sale Special: Up to 35% Discount off ALL costumes!!!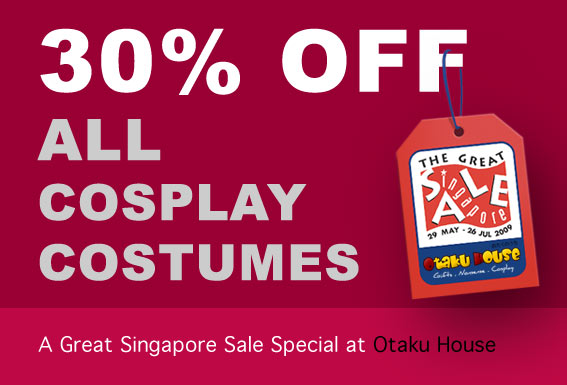 Buddy card holders get a discount of 5% more!
Otaku House wishes to announce that we are offering a 30% Discount off ALL our costumes with effect from today 29th May 09 to the end of the Great Singapore Sale period on 26 July 09.
Come and grab your favorite costume. While stocks last!!!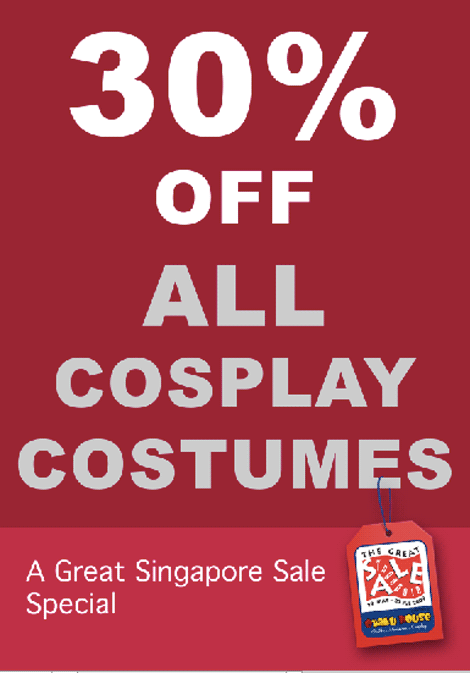 Official Otaku House Great Singapore Sale Poster