Jason Reeves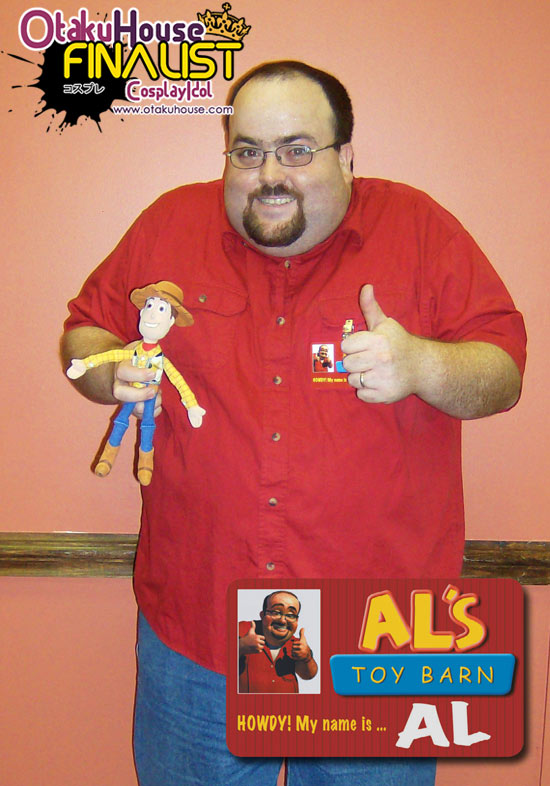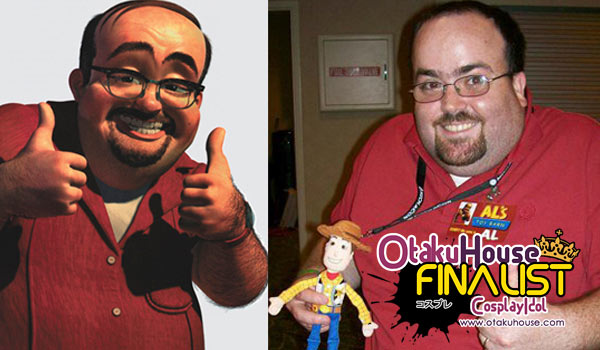 North American Finalist Jason Reeves melted the hearts of many with his Al look-alike cosplay in the qualifiers! Can't get enough? Here's more!
If you like this cosplayer's works, and want this Finalist to win, support by clicking 'like' or 'Google +1' above!
——————————————————————-
Series : Toy Story 2 : Al's Toy Barn
Character : Al
Cosplayer's Comments :
Al is the owner of Al's Toy Barn and is a collector of rare toys. He's bit of a selfish jerk and very dishonest and sleazy. He steals Woody from Andy only to sell him to a Japanese museum, but of course he is foiled in his endeavor.
The costume was simple… really. My wife found the shirt at Wal-Mart, I bought the woody figure at Toys R. Us, and I made the name tag in Photoshop.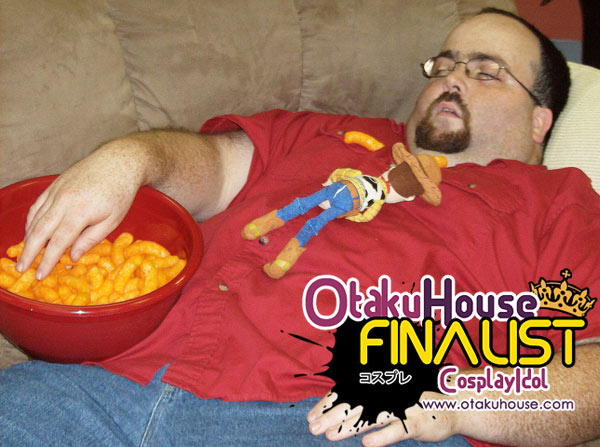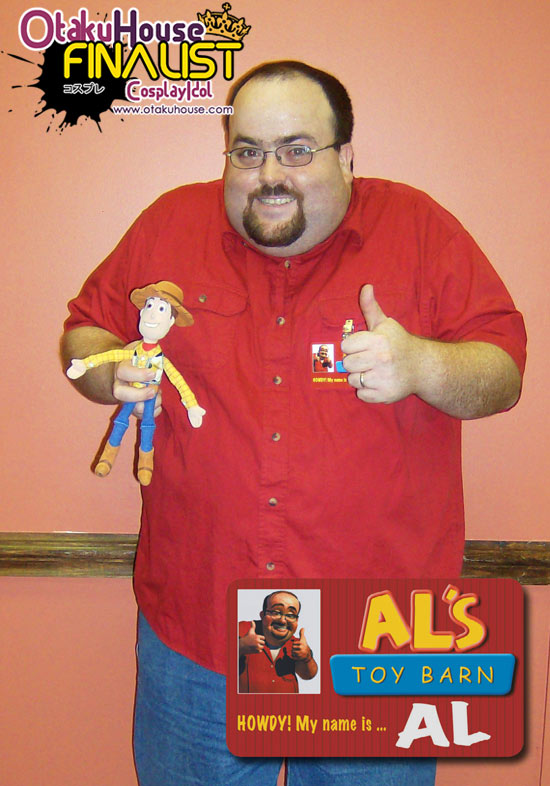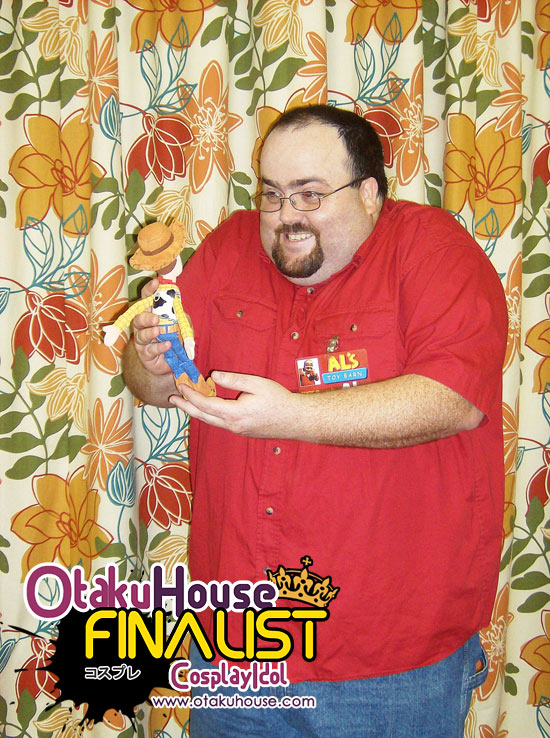 Born to be Al.

Cosplay Idol Team's comments :
Here's what Jason has to say : "It's weird for me to do a before and after shot since I really don't do much for cosplay except wake-up as normal 🙂 I only have the one cosplay, but when your blessed with these good looks, there aren't that many options!"
Support Jason at the top of the page by clicking 'like' or 'Google +1'!