Ger Tysk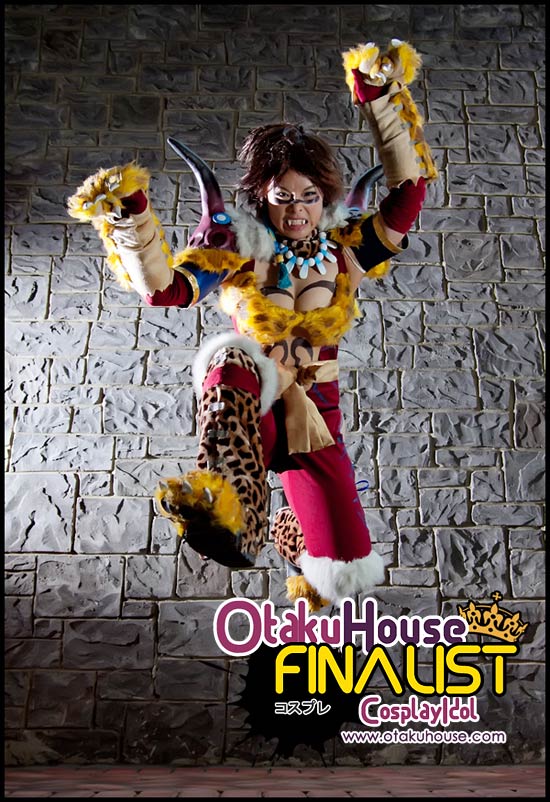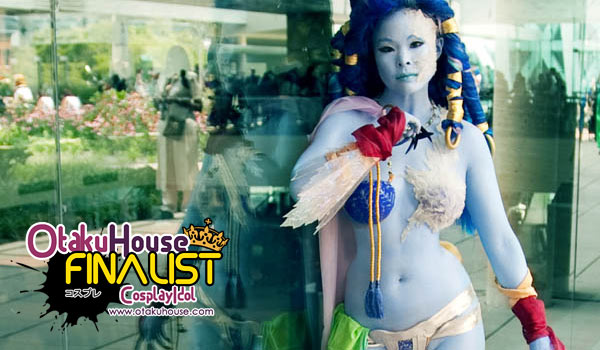 North American Finalist Ger Tysk's tantalizing Shiva cosplay spiralled her straight to the Finals.
If you like this cosplayer's works, and want this Finalist to win, support by clicking 'like' or 'Google +1' above!
——————————————————————-
1. Series : FINAL FANTASY X-2
Character : Yuna, Berserker Dress Sphere
Cosplayer's Comments :
I love this particular dressphere of Yuna's because of the colors and the interesting patterns on the armor. There are so many different fur types on this costume; the leopard print pattern on the yellow fur paws is all hand-painted because it's apparently impossible to find that pattern on yellow fur. I sewed the bodysuit out of suede and the armor is made from paper mache clay over fosshape, painted with acrylic paint. The body paint is PAX paint, hand mixed, the same paint type that I used for my Shiva bodypaint. It's easy to paint on and doesn't sweat or rub off, which is important with this costume since it's entirely made of fur/suede and can get pretty warm. Photographer – Elemental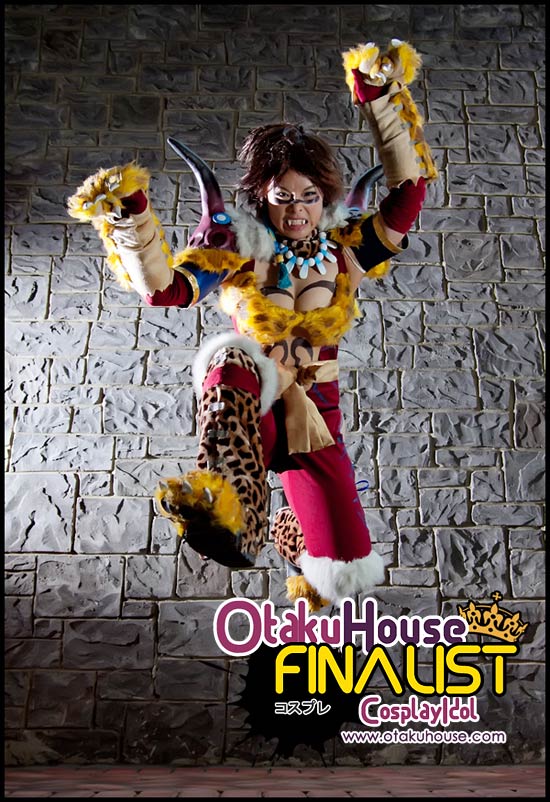 2. Series : FINAL FANTASY VII
Character : Tifa Lockhart
Cosplayer's Comments :
Photographer: Katsuya Weller. Tifa was one of my very first costumes and went through many, many updates to get it to what it looks like in this photo. I wefted in extensions to the base black wig to make it thicker, then constructed her dolphin tail at the end of it by stubbing and adding more extensions. The armor is made of wonderflex covered with Friendly Plastic. I also decided to add another touch to the default design by making her God's Hand glove, based off the drawing from the FFVII Ultimania guide. It's constructed of wood and Plexiglass, with nail-polish painted beads for the Material.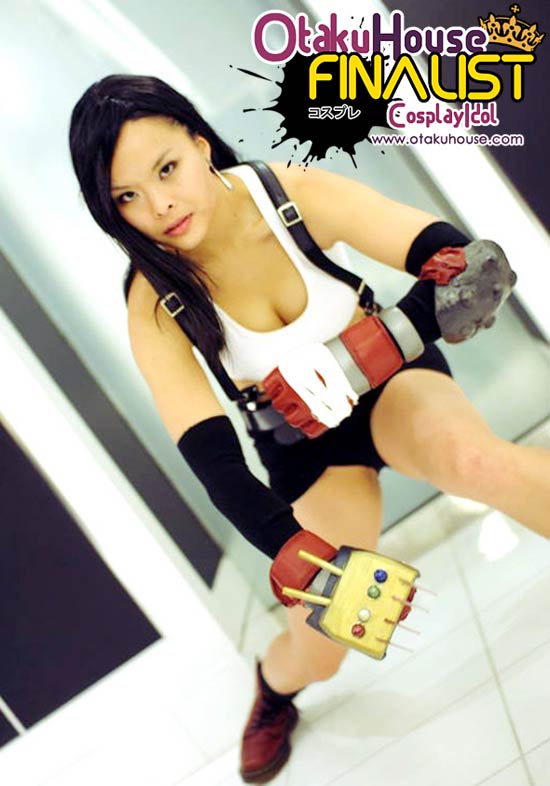 3. Series : FUSHIGI YUUGI
Character : Suboshi
Cosplayer's Comments :
Photographer: Katie Harris. Fushigi Yuugi was my very first anime and one that isn't widely cosplayed anymore! I sewed this costume from a heavyweight linen blend (the orange fabric) and cotton (blue fabric), and the yellow arm and leg wrappings are spandex/cotton blend. The blue and white piping on the sides was the most time-consuming part because I cut my own bias tape and then had to press it before sewing. I made my ryuuseisui (the blue and yellow balls) from styrofoam balls wrapped in crochet thread. This particular photo was taken in a library basement, fitting if you're familiar with the series 😉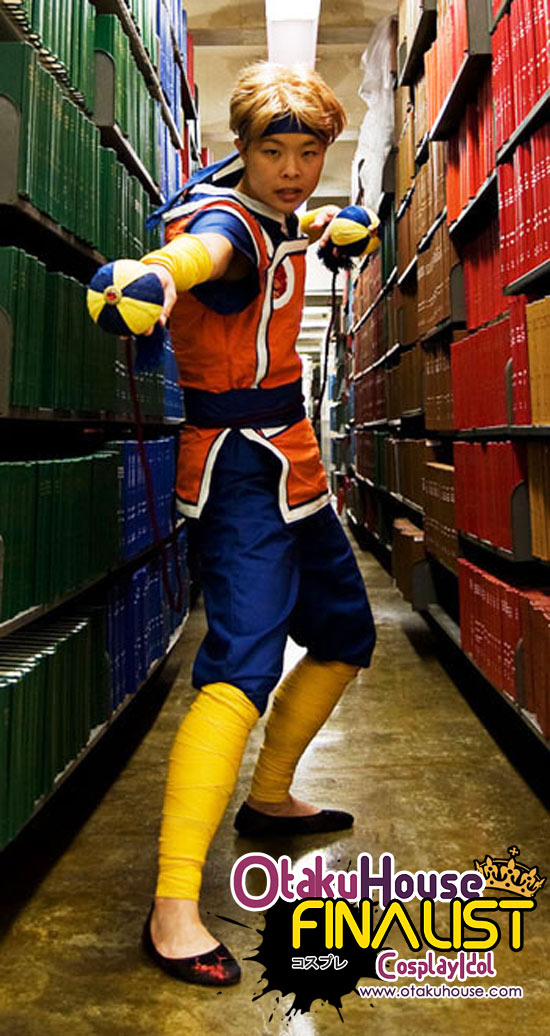 Ger Tysk, under the costumes

Cosplay Idol Team's comments :
If you like Ger Tysk's versatile array of cosplays as much as we do, support her at the top of the page by clicking 'like' or 'Google +1'!