Enayla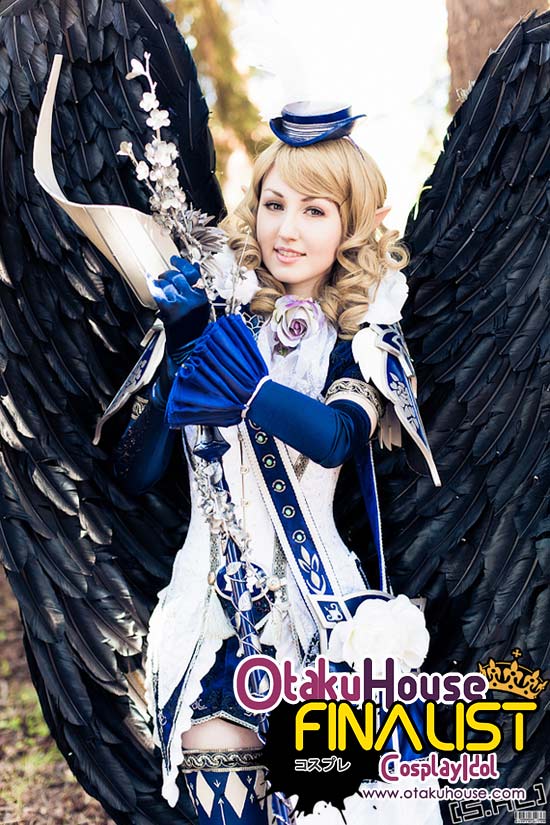 North American Finalist Enayla wow-ed all with her Chanter cosplay from Aion! Below is a showcase of more of her winged cosplay works.
If you like this cosplayer's works, and want this Finalist to win, support by clicking 'like' or 'Google +1' above!
——————————————————————-
1. Series : Trinity Blood
Character : Lilith Sahl
Cosplayer's Comments :
I love this cosplay to death, but it's so uncomfortable to wear 🙂  This was my first pair of wings, which was definitely an adventure.  The dress is satin brocade and chiffon, fully lined.  There are over 500 hand-sewn buttons and bells on the dress, and even more beads.  I made the cross necklace and some other details from sculpey clay, and the headdress is constructed from computer chip parts.  My only qualm is how difficult it is to fit through doorways!
Photo Credit:  Silenceral (Silenceral.com)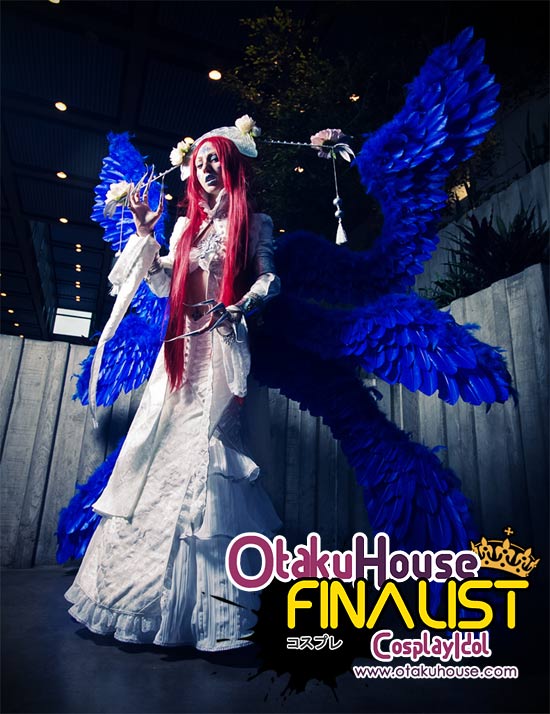 2. Series : Super Smash Bros Brawl
Character : Princess Peach
Cosplayer's Comments :
Princess Peach has always been one of my favorite video game characters – she's girly and sweet, but can kick some butt!  This was my second cosplay and I basically learned to sew in making it; it was my first experience in pattern drafting as well.  The dress is primarily satin, with cotton and lace accents, and all of the gold details were hand-painted using fabric paint.  I love wearing this costume because of the wonderful reactions from fans of the game.  And, of course, I get to be a princess for a day!
Photo Credit:  TykeJack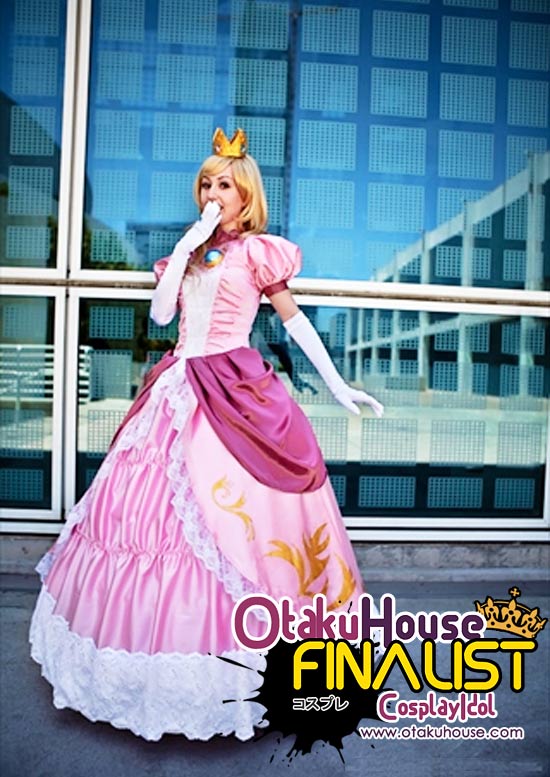 3. Series : Aion
Character : Chanter
Cosplayer's Comments :
My dream costume finally complete! I played Aion briefly and was immediately impressed by the beautiful graphics and character design. This costume took me the better part of a year, with all of the details and intricacy of the artwork, and I experienced quite a few firsts in making it: a full corset, a new type of wing structure, armor pieces, fabric painting, unusual fabric, complete pattern drafting, etc.  I won't comment as to whether or not I can actually fly 🙂
Photo Credit:  Silenceral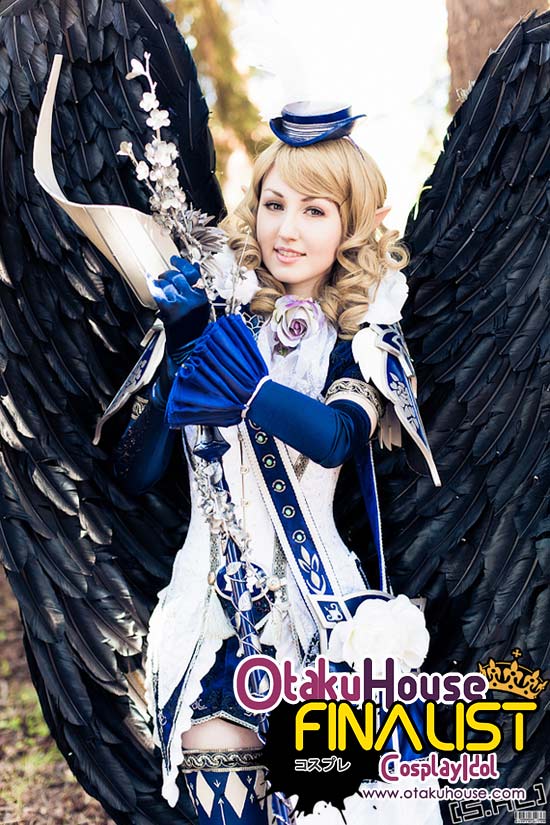 Enayla; when she's Athena Cole.

Cosplay Idol Team's comments :
What a stark difference looking at Enayla in a simple modest dress instead of in the intricate costumes she makes! If you like her works, support Enayla at the top of the page by clicking 'like' or 'Google +1'!