Eriol Kun
South American Finalist Eriol kun shows that sometimes, besides great props and machines, a simple yet stunning portrayal of a character works too! And for the finals, Eriol-kun shows he can make props as well. Check out more of his cosplays below!
If you like this cosplayer's works, and want this Finalist to win, support by clicking 'like' or 'Google +1' above!
——————————————————————-
1. Series : Bleach
Character : Hitugaya Toushiro
Cosplayer's Comments :
Another of my favorite cosplays! With this one I took part in the Yamato Cosplay Cup 2008 Semifinals here in Argentina. The bankai was a BIG dilemma, because as you know it's all ice and that exactly is where the challenge appeared.
The basic japanese suit was easy, the Captain cape -despite my lack of experience in that area- was not that difficult either. The bankai though, with a combination of wire, wood, tape and cellophan paper, was very hard to accomplish.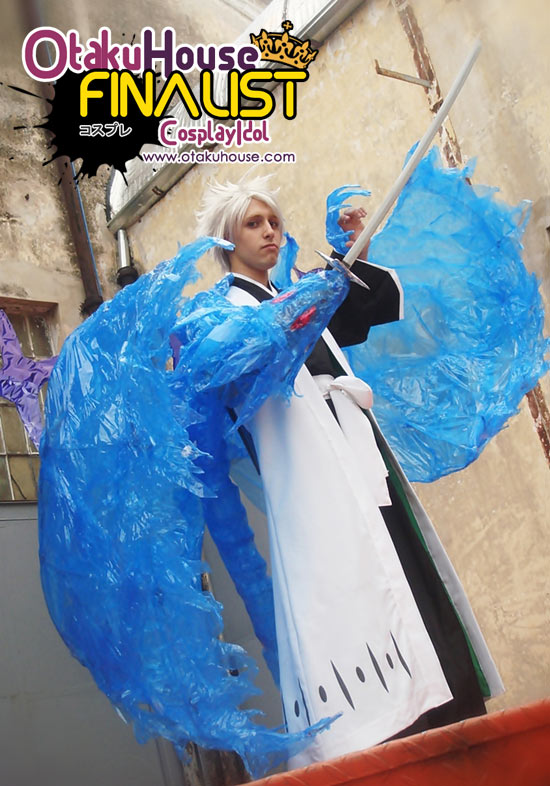 2. Series : Naruto Shippuden
Character : Sasuke Uchiha
Cosplayer's Comments : This is one of my favorite cosplays, I love the character and I really enjoy playing it. It was one of my former cosplays, I can´t remember how much it took me to do it but I do know it was hard work. I made the rope with some friends, and it was REALLY DIFFICULT; we had to do it ourselves because the ropes we could find here were a lot thinner than the one I needed. T_T
The suit was easy to make, except for the boots which are made 100% from leather.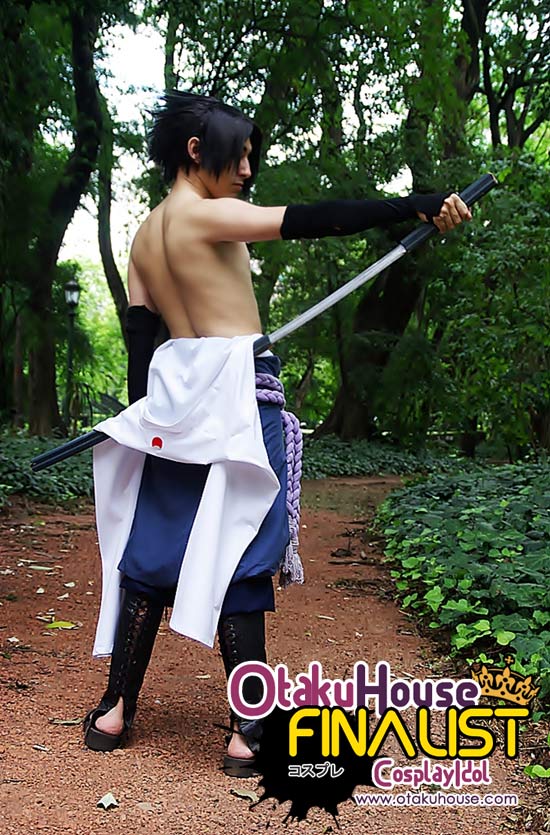 3. Series : Nana
Character : Shinichi Okazaki a.k.a "Shin"
Cosplayer's Comments : This character was a total challenge for me because of the very special hairstyle he has, shape and color-wise. The cosplay took me aproximately two months, as I wanted to get the right pattern for the pants and all the piercings, I wanted to be sure how to dye the wig to be like the character's color, and more importantly to be able to capture the escence of Japanese aesthetics the Anime show.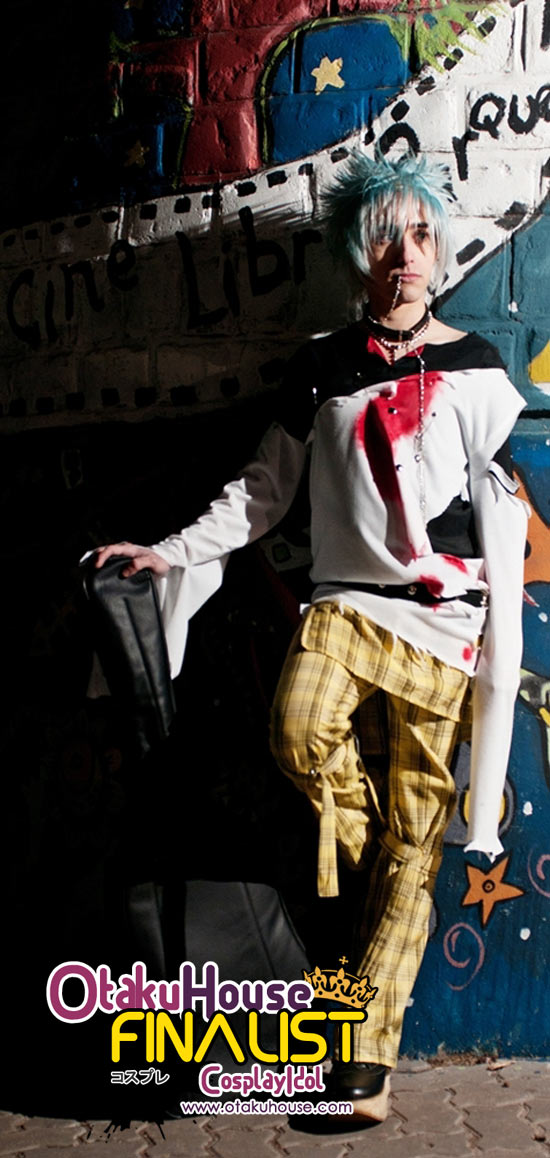 Eriol-kun in real life.

Cosplay Idol Team's comments :
Argentinian cosplayer Eriol-kun chooses an interesting array of cosplays. If you like him, support him at the top of the page by clicking 'like' or 'Google +1'!