Iain Clark
European Finalist Iain Clark shows us that creativity is one of the most important thing when it comes to cosplay ideas! Below is a showcase of more of his cosplay works!
If you like this cosplayer's works, and want this Finalist to win, support by clicking 'like' or 'Google +1' above!
——————————————————————-
1. Series : Death Note
Character : The Death Note Book
Cosplayer's Comments :
Here I am double cosplaying the death note's pages at the end of the series (after Ryuk has written Light Yagami's name on it) and also Light at the same time. I hope you appreciate the "subtle" comedy I have employed in this photo! ;D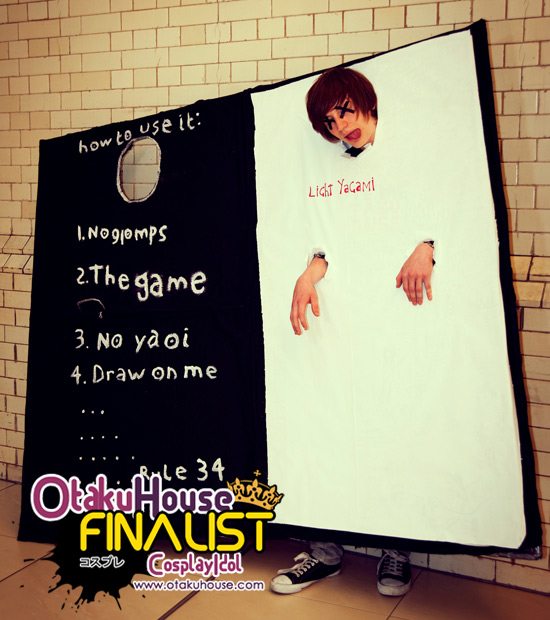 2. Series : Tengen Toppa Gurren Lagann
Character : Kamina
Cosplayer's Comments :
Kamina from Tengen Toppa Gurren Lagann. Everything is home made, from the perspex glasses to the home-burnt cape! The hardest part of this costume was shaving my armpits, which was a very emasculating experience >.< but it was worth it for the awesomeness of Kamina! I go beyond the impossible and kick reason to the kerb!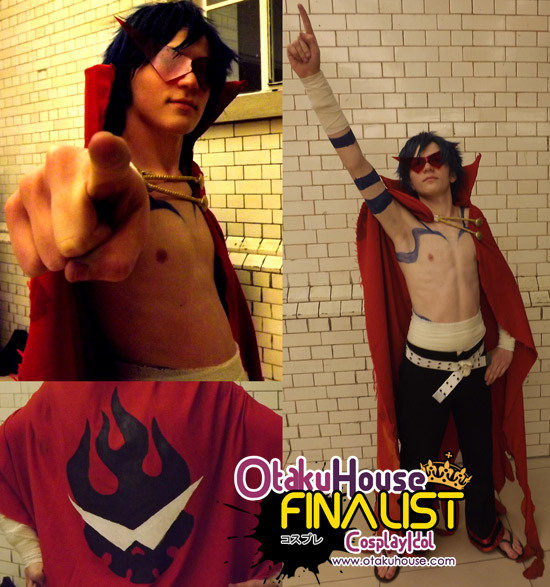 3. Series : Soul Eater
Character : Soul Evans
Cosplayer's Comments :
Soul Eater Evans (Black blood version) from Soul Eater. Thanks to Bobbeh, who gave me a plain white wig to style the day before the deadline after I lost mine! I ended up having to do this photoshoot in school, which made me very nervous, but I'm very proud of the result! 😀 Also, pinstripe suits in my size are IMPOSSIBLE to find out of season >;(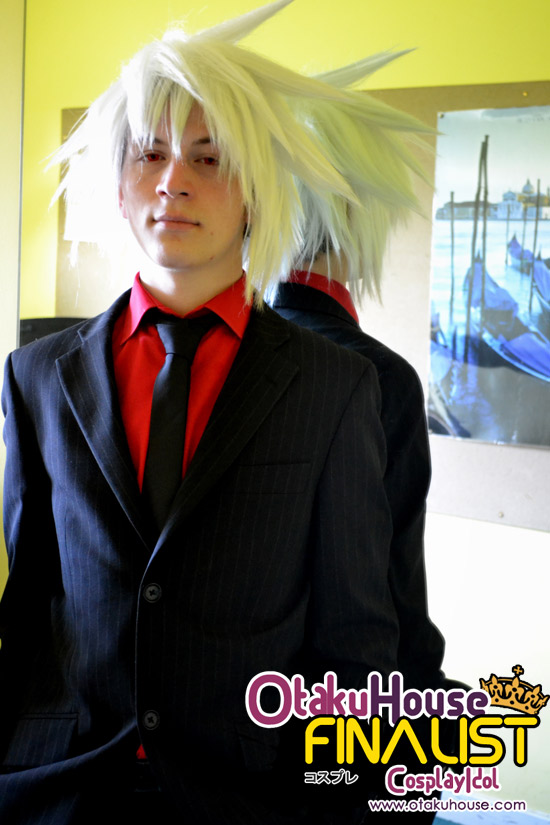 Iain Clark; Under the Death note Cover.

Cosplay Idol Team's comments :
Iain Clark says : "To be a Cosplay Idol finalist, or not to be a Cosplay Idol finalist – That is the question!"
If you like Iain's quirky creative humour, if he had brought a smile to your face, support this English cosplayer at the top of the page by clicking 'like' or 'Google +1'!